This photo posted in a famous facebook group known as Kilimani Mums And Dads +254 fire has elicited hilarious reactions from Netizens. The photo showed a bride and groom outside the church after they got married. Everyone was happy and from the picture, it seems they were posing for a photo. One man was kneeling in front of the couple but it's not clear what he was doing there.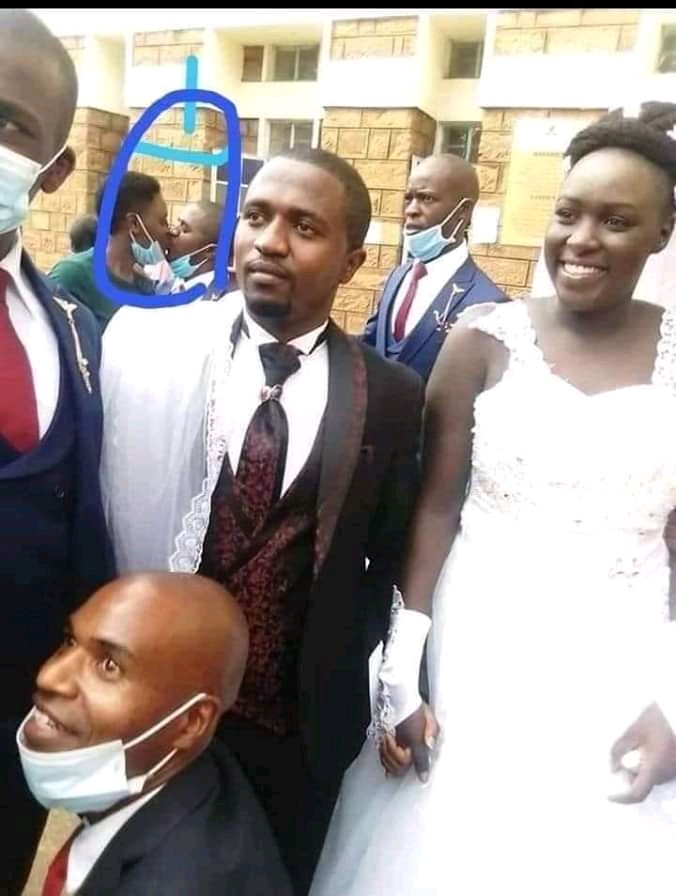 (Photo|Courtsey)
Netizens reacted hilariously after they saw a man and a woman making out publicly behind the bride and bridegroom. From the picture, it seems everything was normal because no one in that place were shocked or amused. You should always check the background of the photos before uploading them to the internet just like this one.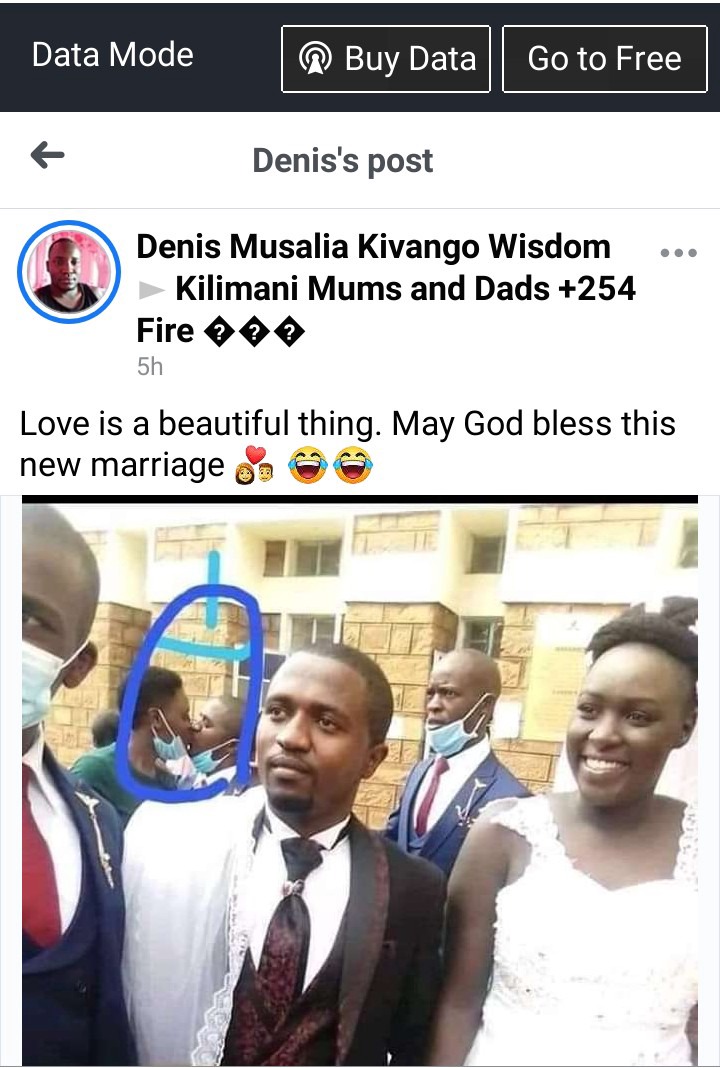 (Photo|Courtsey)
Netizens said bride and bridegroom were curtain raisers, real wedding was behind the scenes. Here are some of the reactions from Netizens about this photo.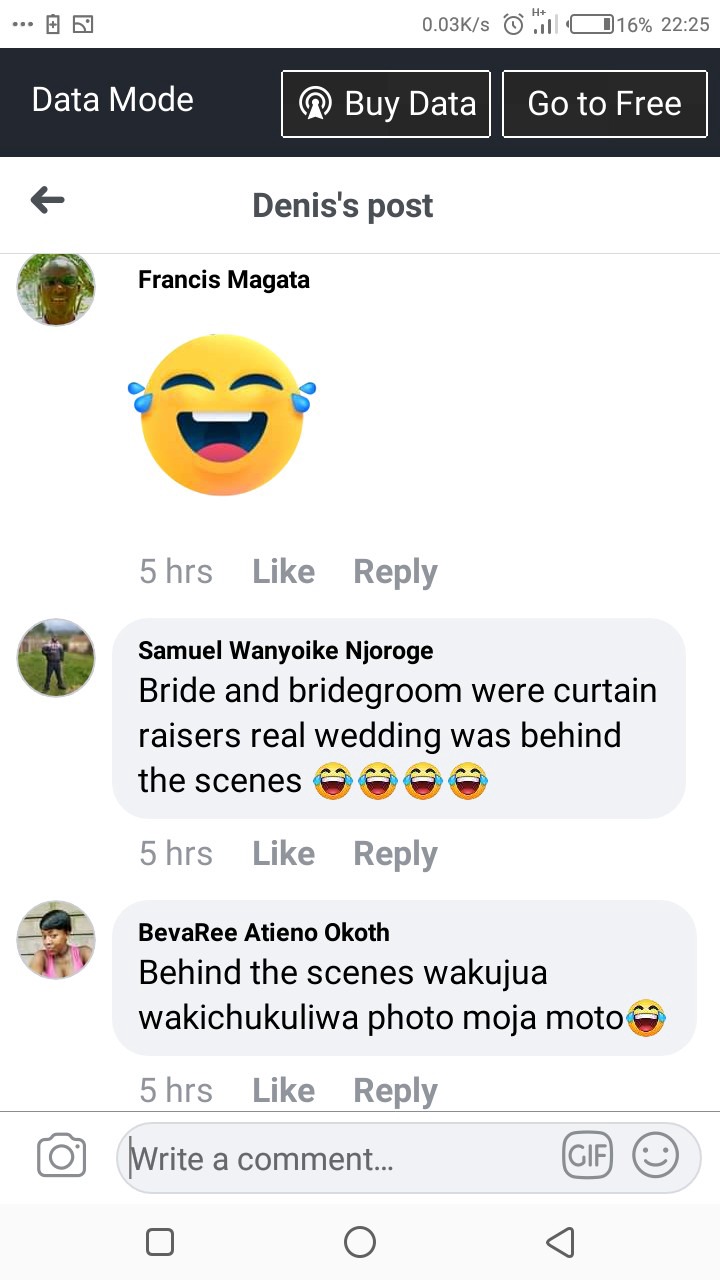 (Photo|Courtsey)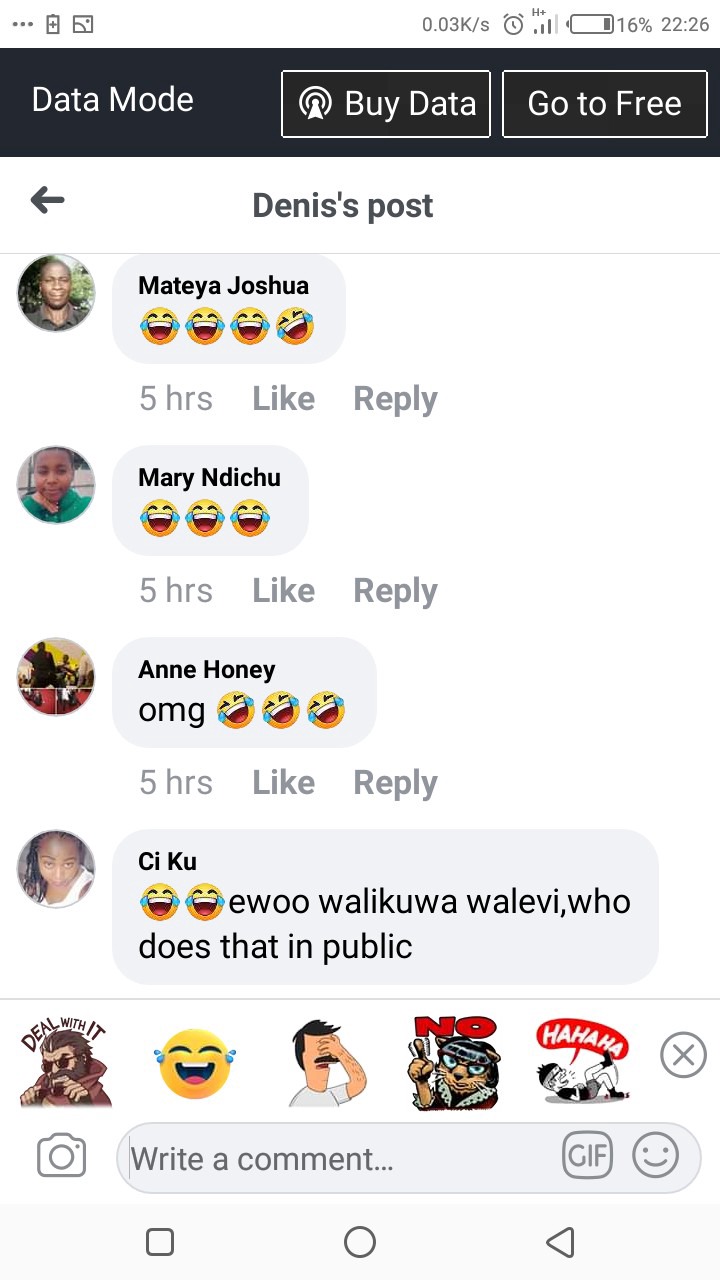 (Photo| Courtsey)
(Photo| Courtesy)
Content created and supplied by: SisiWote (via Opera News )