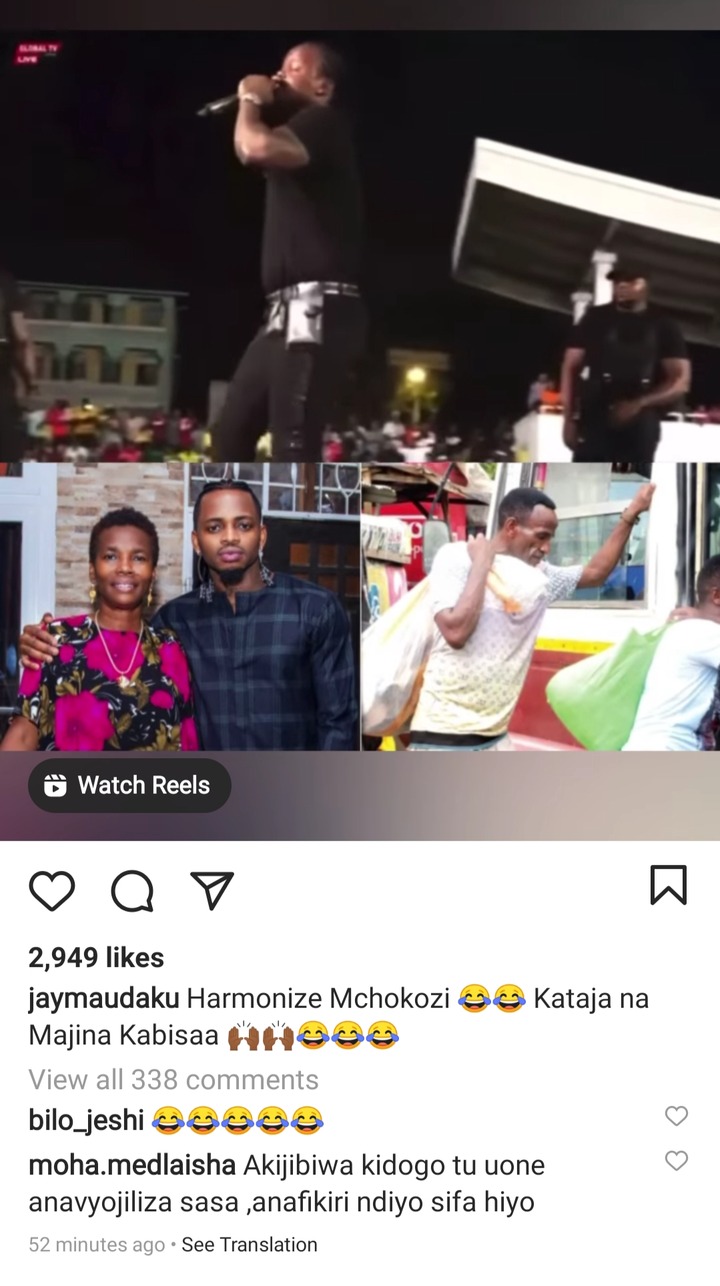 52 minutes ago, a source of Tanzania entertainment news, music and drama, Jaymaudaku took to their Instagram page to share the above screenshot from the video they uploaded of Harmonize dissing Diamond as they captioned it, "Harmonize mchokozi kataja na majina kabisa."
Their caption easily translates to, Harmonize is an aggressor he has even mentionioned the names.
Well, to those who are not on the know how, the video shows Harmonize performing on stage before the rival match between Simba Sports Club and Yanga Football Club.
During Harmonize's performance he he mentions Diamond Platnumz's mother, Mama Dangote without blinking an eye Infront of the huge crowd as he said, "WATUNZE BABA NA MAMA SIO BABA DANGOTE ANALIA MAMA DANGOTE ANACHEKACHEKA."
Diss songs are allowed in music industry but you don't openly attack someone but rather use words that have hidden meaning. Seems like Harmonize is taking this beef to another level. I mean getting to an extent of attacking your parents is another level of disrespect.
Do you remember this was the same Harmonize who wrote a whole book on his Instagram caption saying how grateful and thankful he is to his music father, Diamond? Well, the video of him attacking Diamond on stage has gone viral and everyone has been left to wonder what kind of drugs does this guy really smoke?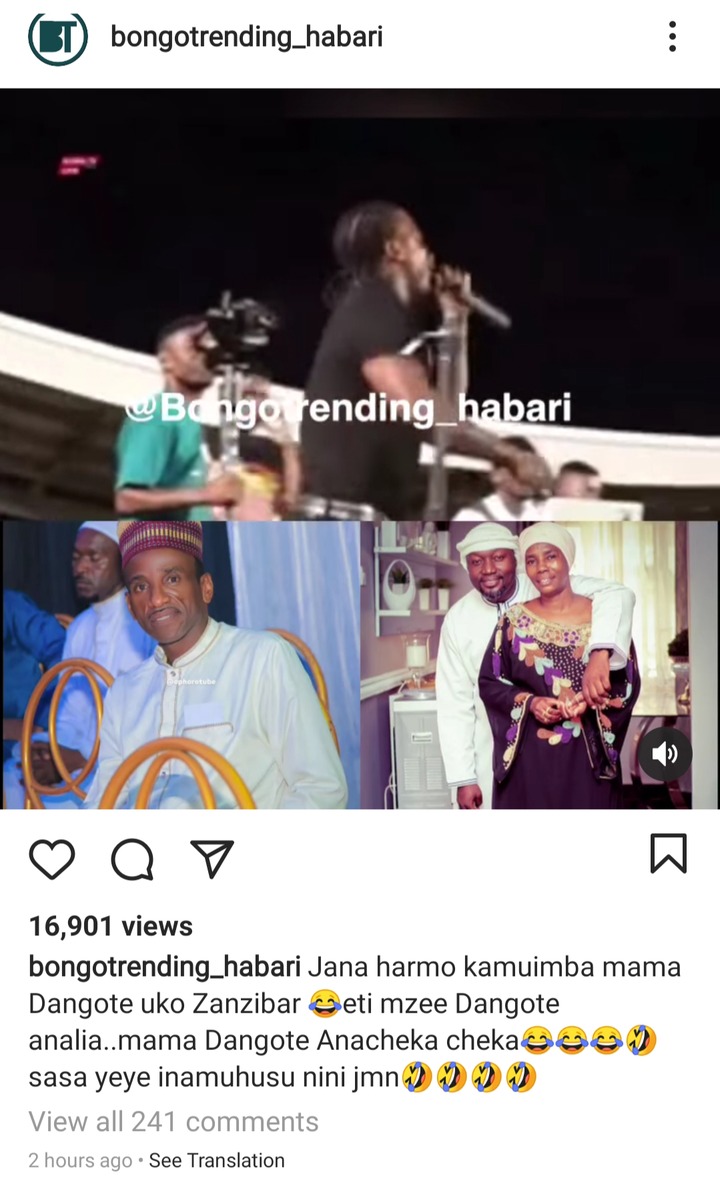 Another source of Tanzania entertainment news that shared the trending video is, Bongo Trending Habari. They took to their Instagram page to share the video as they captioned it,
"Jana Harmo kamuimba mama Dangote uko Zanzibar eti Mzee Dangote analia, mama Dangote anacheka. Sasa yeye inamuhusu nini jameni." which loosely translates to, Harmonize sang about Mama Dangote in Zanzibar that Baba Dangote is crying while mama Dangote is in laughter. So what does it concern him?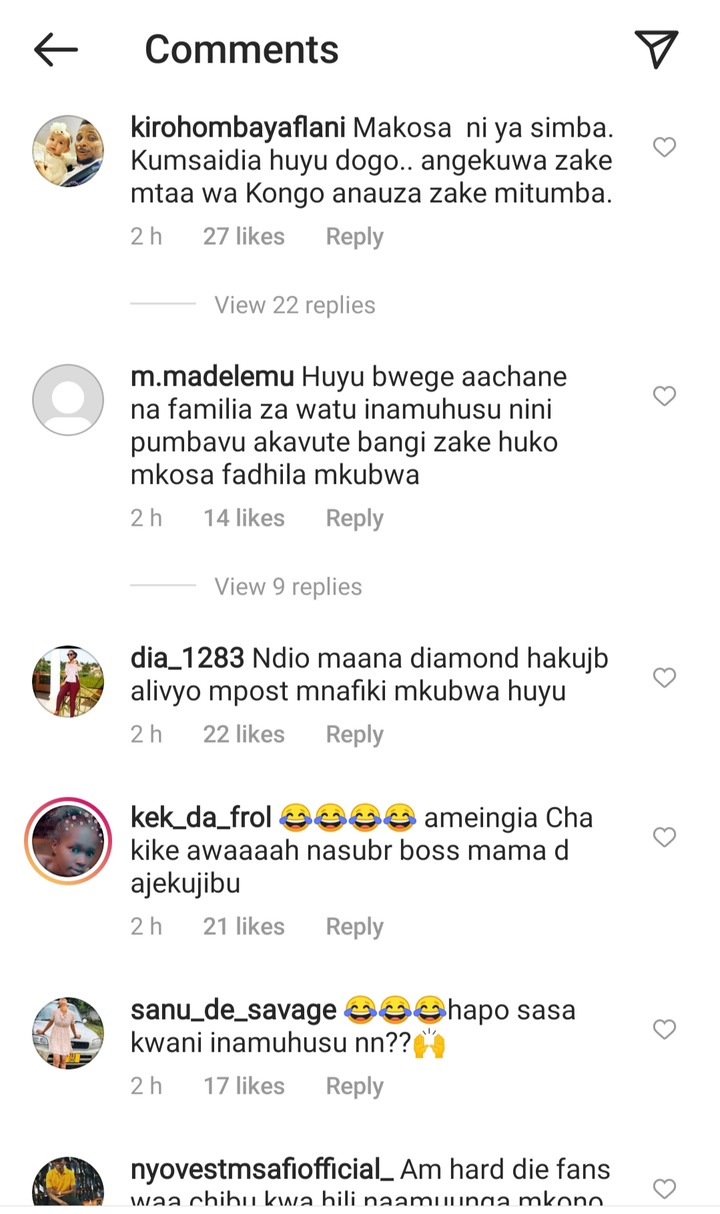 Angry Netizens reacted on the comment section among them an Instagram user by the handle, @kirohombayaflani who said,
"Makosa ni ya Simba kumsaidia huyu dogo...angekuwa zake mtaa wa Kongo anauza zake mitumba."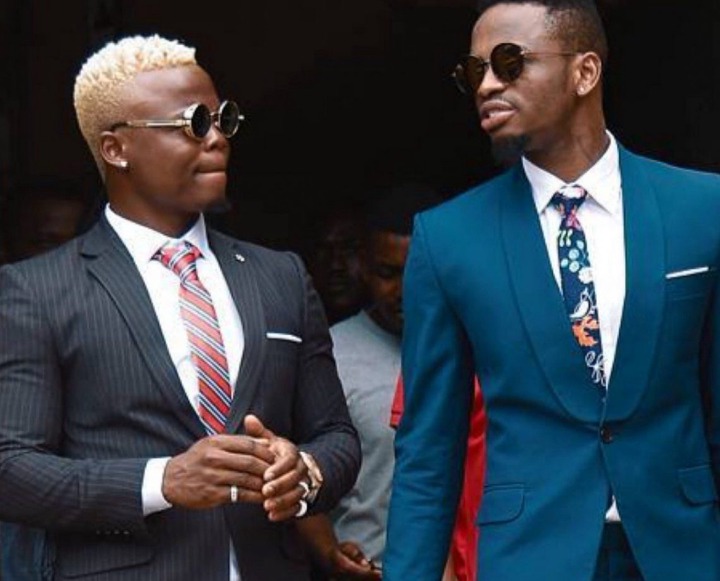 Make sure you like, share and follow us now for more entertainment news.
Content created and supplied by: SilasGitongake (via Opera News )