Muthoni Wa Mukiri is a journalist who used to work at the royal media services under Inooro TV. She resigned late last year and she is now applying her media skills on her YouTube channel.
People have been anticipating to see her on the screens but she has been concentrating on marketing her hair business and also working on her YouTube channel. She hasn't given any information regarding the station to find her next.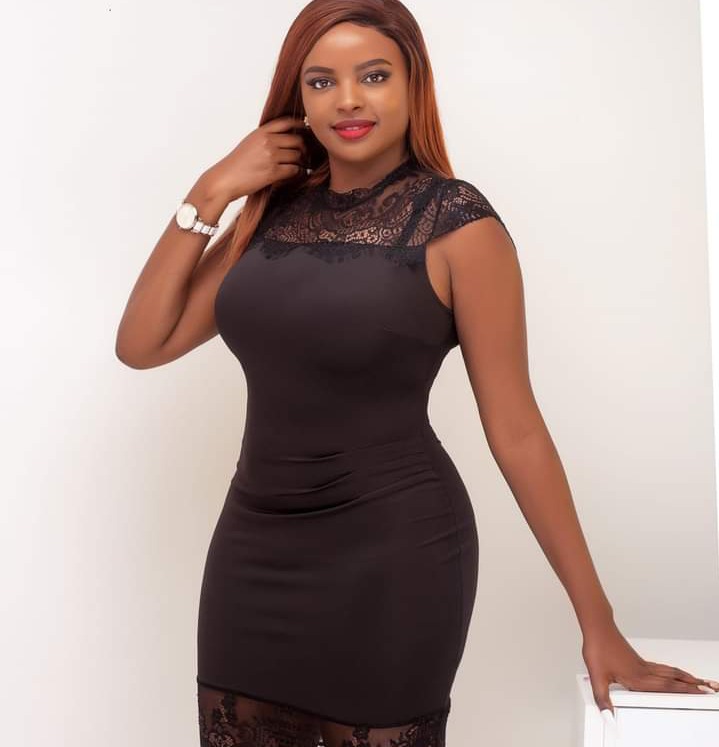 Yesterday, she posted a photo accompanied by a very short caption. It was a photo of a van whose Sacco wasn't disclosed. The van had an image of Muthoni Wa Mukiri printed on it.
The caption said that she wanted the driver and the conductor of that vehicle. Unlike others who say they are looking for a certain person and gives the reason, she did not add anything.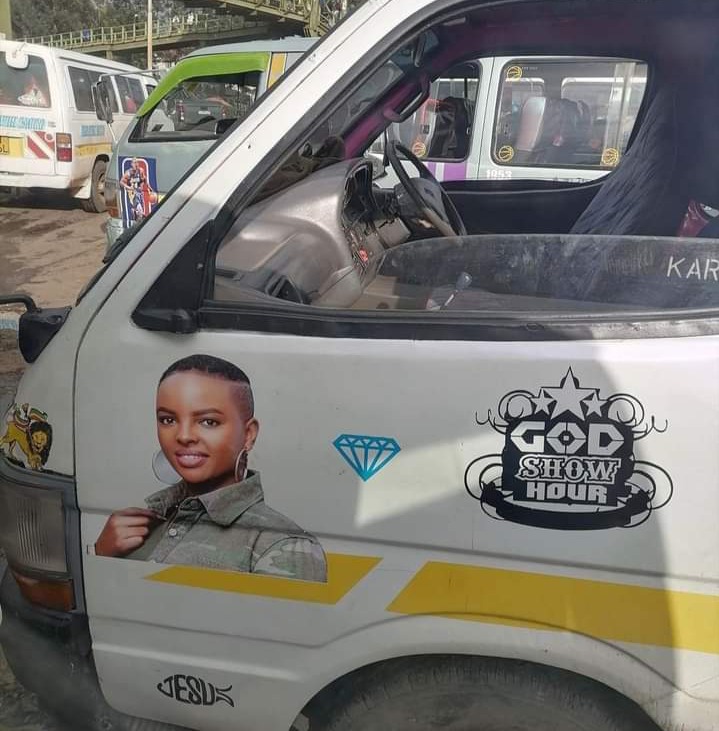 "🔥🔥 ..Hizi ni matatu za wapi?????...Am humbled. 🙏🙏. Natafuta Dereva na conductor wa hii mat," she posted.
People started to comment some saying that they are the ones she is looking for. She felt they were not genuine and on the comments section, she added that she seriously need to meet those people, and she wanted the legit ones.
"Am serious..Nitafutiwe huyo dereva na makanga wa hiyo mat..Someone tell them to get in touch with me. The legit Driver," she added on the comments section.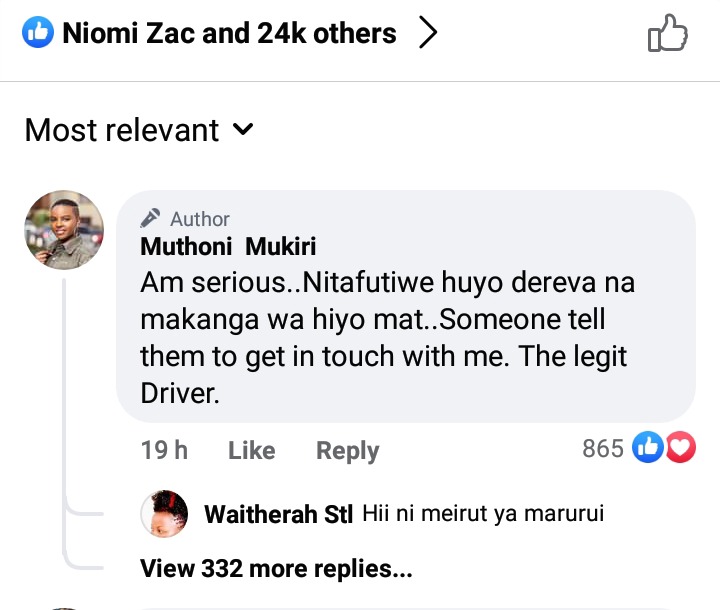 More comments started coming, some suggesting that she want to sue them for using her photos without consent while others felt that she wanted to award them.
"Muthoni Mukiri you want to reward them or sue them?.......i hope you take it in a positive way don't see the negative side that they put your picture without your consent," one person commented.
More people urged her not to think of punishing them but rather take the graphics positively"Muthoni Mukiri mind you muthoni you are a role model and a mentor to many behind the scenes as much as u would like to meet them take it in a positive way."
There were other that were positive about the post and they knew she was about to award the. So they suggested that even the one that did the graphics should be given something too.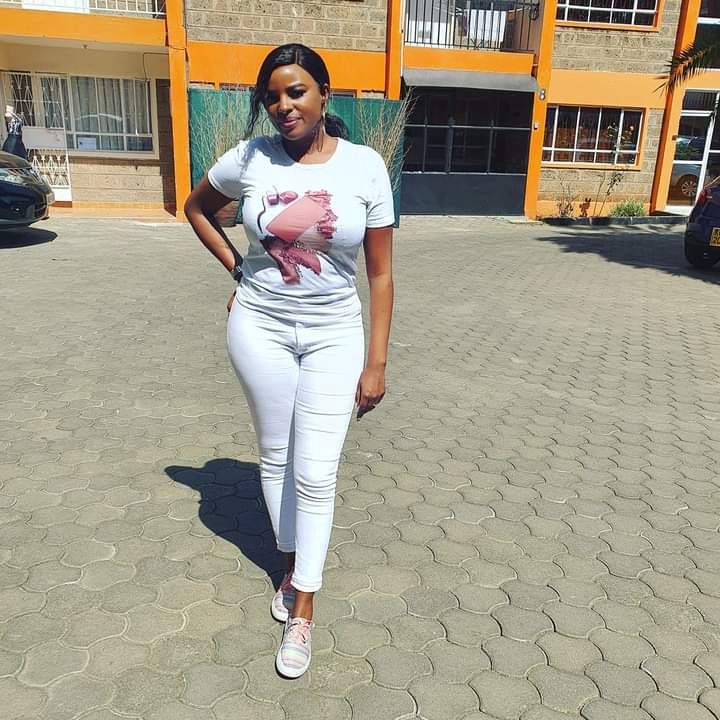 "Muthoni Mukiri, my suggestion is tafuta driver and also who did this art should also be considered too,decision maker and the person who made the decision right."
"Don't go for the sacco ,look for that specific matatu ,the driver n the conductor ...aki mi nitachorwa wapi ?" Added someone else.
"How about the owner? I won't mind buying that vehicle so that we can meet. Ama nilipane makanga afutwe by the time unawameet niwe makanga."
Content created and supplied by: Newsnearyou (via Opera News )