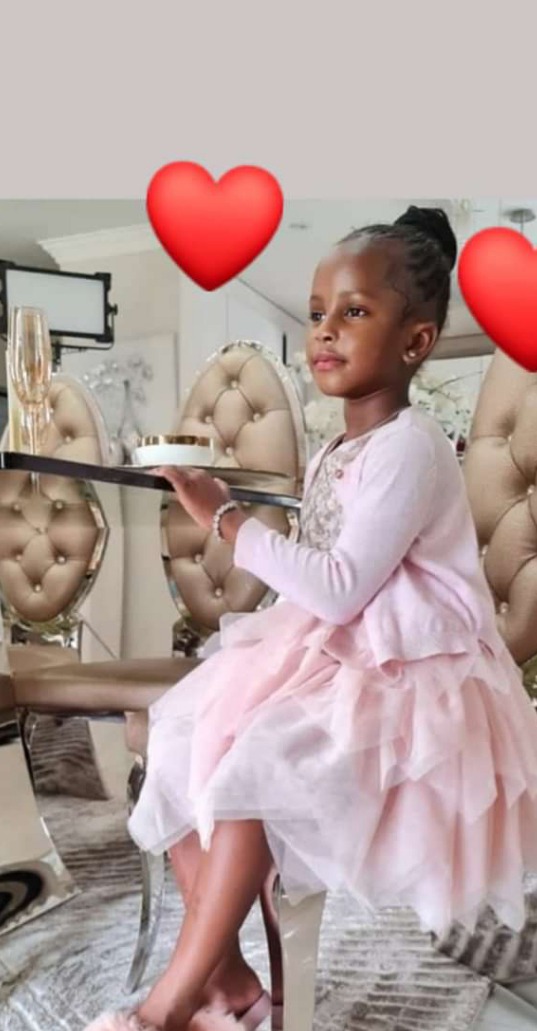 Tiffah is the first born daughter of Tanzanian bongo star Diamond Plantinum. Tiffah has grown so beautiful and very first. This year Tiffah is going to turn five years of age. She is adorable girl. Diamond had dated several women without any one getting pregnant but Tiffah proved many funs wrong. She was an angel to Diamond and this earned Diamond respect as a father. She is Daddy's favorite baby girl.
Tiffah is also a daughter of Zari the boss lady. Zari is always proud of her daughter Tiffah. Zari is a business lady and was the first wife to Diamond before they two separated.Zari leaves at South Africa with her children. She had two with Diamond,Tiffah and Nillan and three boys with his first husband.
Tiffah is really a boss baby ,she is ambassador of many brands in Tanzanian.She earns alot through this.
Despite being a celebrity kid she does well on her Instagram clips and she is among the trendiest kids fashion looks.Her grandmother loves her.
Content created and supplied by: Chistina0 (via Opera News )