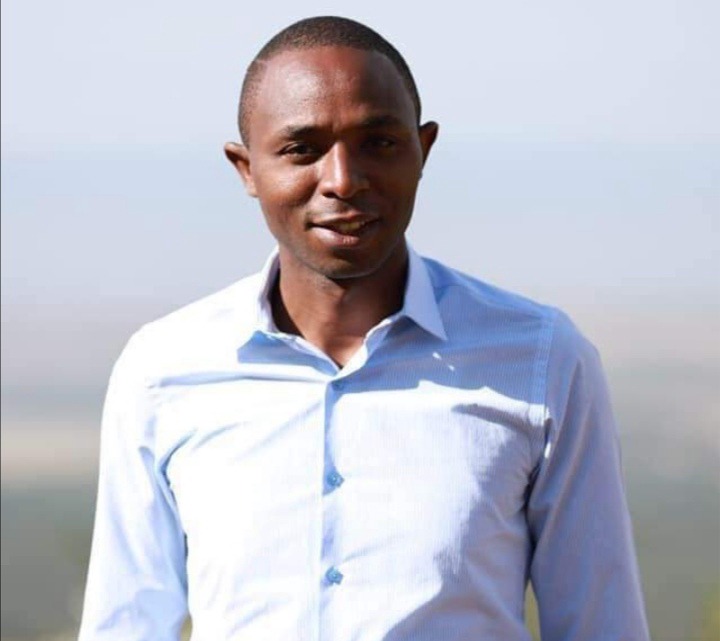 Popular television presenter Jeff Kuria has taken to social media to wish his colleague a good happy birthday.
Jeff Kuria praised his colleague for being a hardworking camera man.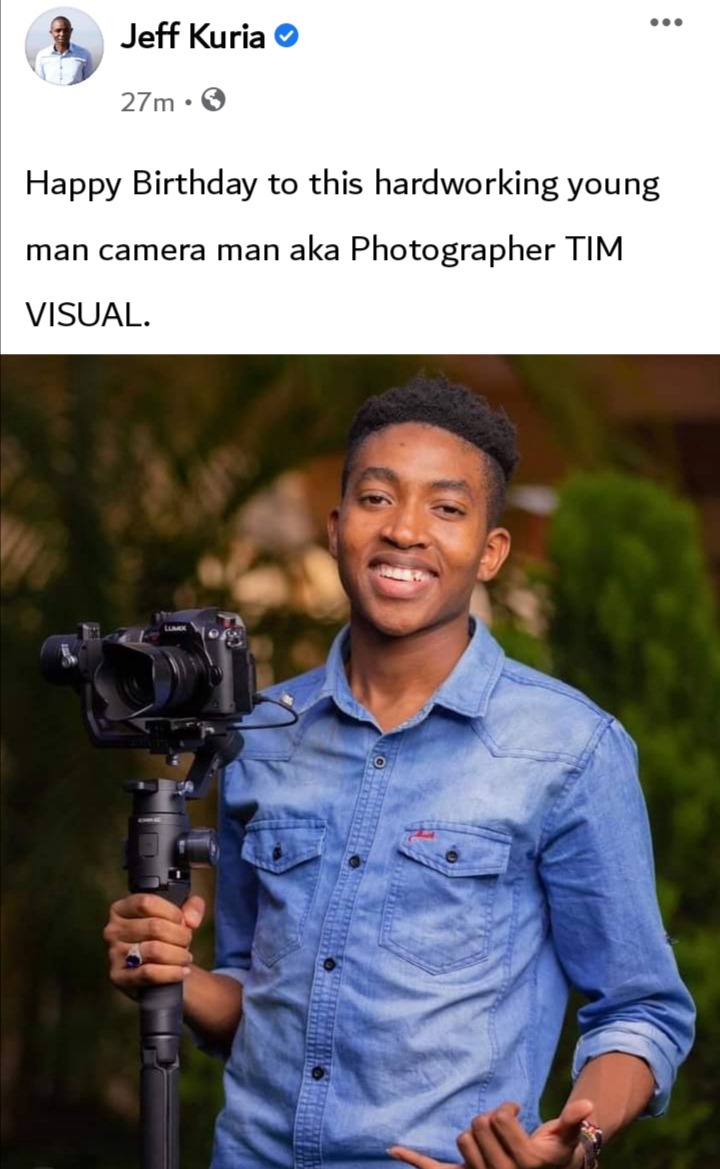 Below are reactions of the netizens :
Damaris Rayy
Happy birthday young man seems nime skia uko hardworking,hapo kwa kazi ya kutafta jiko ume pata ama bado una chapwa na baridi
Loise Njenga
Jeff Kuria wacha apate jiko akitoka shule anapata joto kwa nyumba
Lydiah Nyamu
Happy Birthday🎉🎉🎉to him may he live to blow more candles
Anne Murithi
Jeff Kuria number ama yako asap 😋😋
Wambugu Maria
Huyu ameiva Sana 😩😂😂happy birthday to him❤️
Jose Karis
🎉🎂hbd to him.but I think safaricom gave him 1gb to enjoy😃😃
Samuel Gichui
Happy birthday and many more young man. keep up the good work.
Grace Wanjiru
Unaweza wish mtu HBD saa mbili na nusu usiku kivipi??????
Gitau Wambui
Ena mundu?🤣🤣🤣happy birthday
Gichuki Maina
Happy Birthday 🎉🎂🎉 awesome guy
Harris Benard
Sweet potatoes hutoa utamu wapi kwa mchanga?? Nimekula Hadi tunabishana na beshte yangu hapa sweet potatoes Ni matunda sio viazi 😎😎
Rahab Ngure
Hbd yo him.....Jeff uningotee kesho mitamboni aqi😋
Hekinah Ngesh
The only thing he doesn't have is my number I mean phone 🏃🏃am bringing it 
Monica Monicah
Utaitishwa number hapa kwelikweli,alafu unaweza mTag,speaking for few others :) 
Happy birthday to him.
Precious mumbi
Happy Birthday🎂🎂🎂kuna picha nadai kupigwa can u assist me with his number
Karim Karma
 🙆Nîwakîmûhotha kûrî other gender na nîuî matiendaga kuona ûû
Content created and supplied by: ROUNDUPNEWS.COM (via Opera News )