1.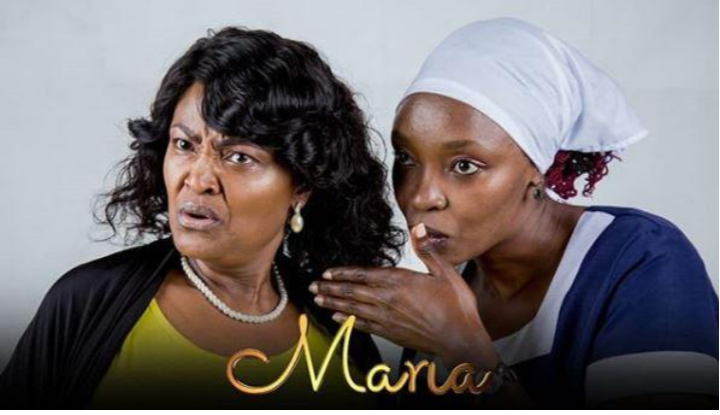 Lorna's life has turned into a mess after leaving the Hausas' mansion. She looks stressed and drunk. Gloria comes in to find something to eat. She hasn't had a meal since the previous day. Lorna tells her to go look for her father so he can buy her food. She goes ahead to tell her that she regrets having a child with Victor.
Sofia and her father come to pay Lorna a visit. They find the smell of the house to be unbearable. Lorna stands up while staggering and asks Sofia what she is doing there. Sofia tells Omari that that's what she was telling him about Lorna. She can't take care of Gloria and even the clothes she is wearing are not presentable.
Lorna tells Sofia to leave if she has no meaningful agenda. Sofia tells her that she brought her father to see his grandchild. Lorna asks her whether she brought a witch into her house, that she doesn't like weird visitors and so they should leave.
She further tells them that if it is Victor who sent them, they should go back and tell him that Gloria isn't going anywhere. Sofia tells her that Victor hasn't sent them, they just came to see Gloria and if possible take the child with them.
Back in Karen everyone is back and busying themselves with cleanliness. William is outside relaxed a bit far away from everyone else.
Lorna insists that her child is not going to live with a witch. Gloria says she wants to go live with her grandfather. While they are still talking, two people come in to ask who owns Lorna's house. Turns out Lorna has been connecting electricity illegally since it got cut.
Lorna starts calling those people thieves. They tell her to keep the cunning hame on but they will be watching her. She humbles herself and starts saying that they should have mercy on her because she is a single mother and the child's father died six years ago. Also, Gloria can't read in the dark. They insist that even so, Lorna should follow the law.
Omari asks the two to have a talk with him outside so that they could solve the issue. Once he's sone with them, he comes back inside and asks Lorna why she is mistreating Gloria. She doesn't even have the money to take care of her child yet she can't let the grandfather have her.
Lorna says that Gloria is hers and she will raise her the way she wants, and if they have no other business, could they please leave. Omari gives her three days to make a decision.
2.
Vicky is serving water to everyone. Luwi and Maria working inside and Silas and Vanessa in the compound. William seems to be regretting by himself.
Brenda takes the phone to Delilah who is just thinking about Victor. She pities him. Brenda asks her whether she has forgotten about all Victor did to her. She doesn't even want to hear her mention Victor's name.
While William is being taken to the master bedroom, Vicky says that she'd rather use the guest room because Victor uses the master bedroom in a bad way. They even have no idea how many women Victor took to that bedroom. William agrees with her.
Lorna is arguing with Gloria because she wants to go live with her grandfather but Lorna won't hear any of it. Someone knocks on the door and Lorna thinks Sofia and Omari are back. She heads for the door while being cross.
When she opens the door, she finds a certain woman whom she owes a huge amount of money, because she bought items from her on credit. It's been two months yet she hasn't paid. The woman tells her to make sure that she has paid the full amount by evening. Lorna asks for a two weeks extension. The woman doesn't want hee husband to leave her because he is the one who opened the business so she sticks to her initial stand.
Maria remembers Luwi's first proposal to her. Luwi comes to ask her whether she's okay. She says she is, just that she was thinking about his proposal. On the other hand, Luwi remembers William telling him about the spot for the wedding. He tells her that he hopes that this time it will be for better for worse.
Content created and supplied by: Jacinest2020 (via Opera News )