The number of independent and hard working ladies are on the rise in Kenya. Long are the days you could find ladies idling around, waiting for a suitable man to marry them and there after they remain confined as house wives.
Nowadays, women are more educated than they were decades ago, modern ladies are hard-working and know how to look for their own money hence giving rise to ladies who can be independent. Ladies who can comfortably survive as single mothers and some even sponsor men.
In that connection, Dorea Chege, who plays the role of Maggie on the citizen TV drama Maria, took to her Instagram and posted a question particularly to a man who has been hitting on her.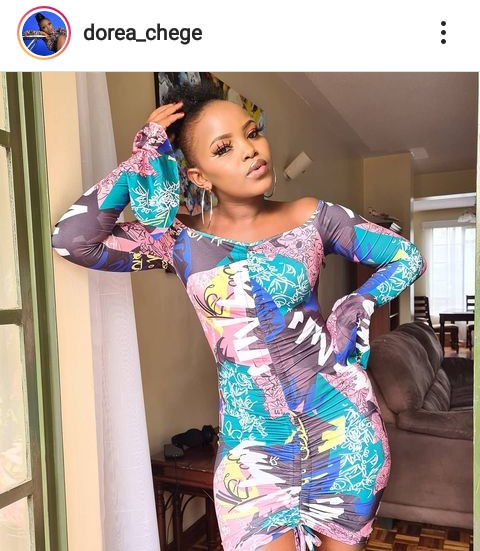 Photo: Maggie on her instagram. Courtesy
On her caption to the picture she posted, Maggie asked this question, "Unanitafuta na mimi natafutia pesa, tutaonana kweli?". This loosely translates to, "You are hitting on me and am looking for money, will we really meet?" See screenshot of the post below.

This Statement is a loud message to the person hitting on Maggie or bothering her in any way that she is busy hustling and looking for cash to enable her be an independent lady.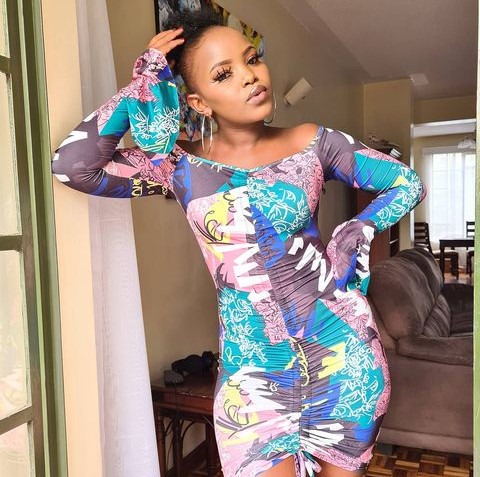 Her followers responded to her question and one of them to comment was Victor, who is her co actor on Maria series.
On his response, Victor told Maggie, "Hatuezi patana". Which loosely translates to, " we surely can't meet."
See screenshots of some of the responses below.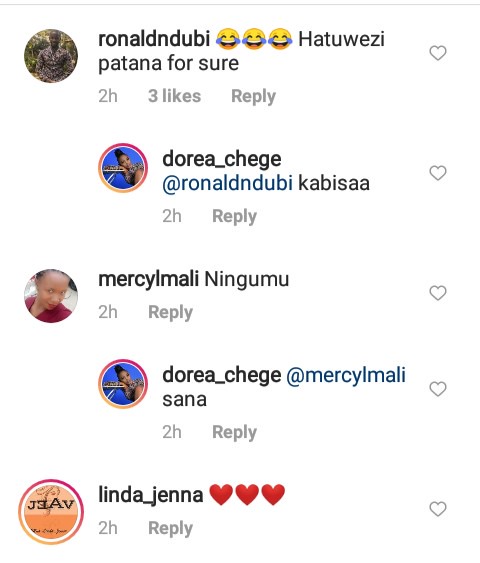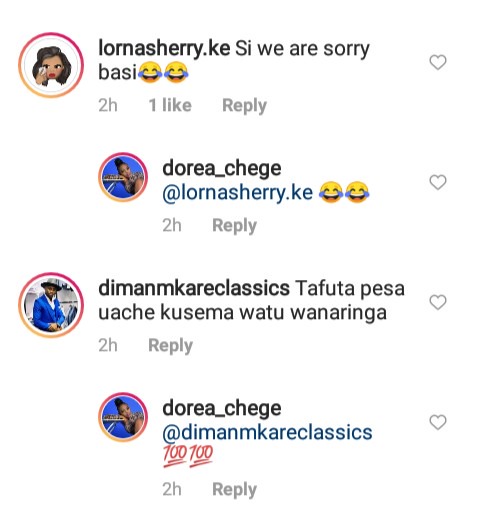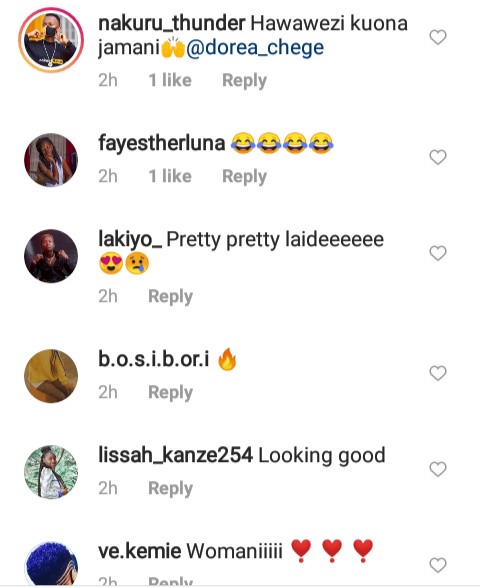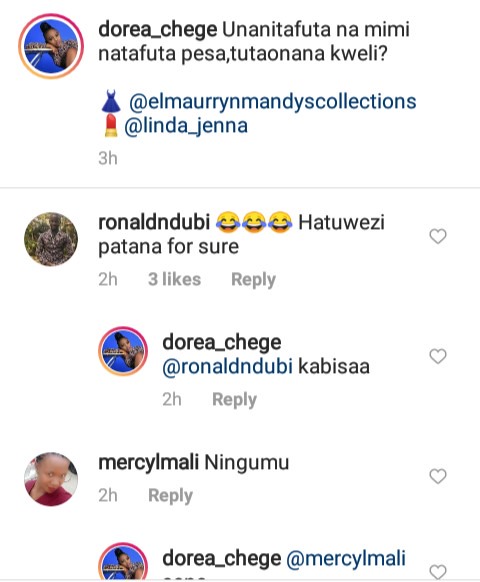 Content created and supplied by: MpaulM (via Opera News )