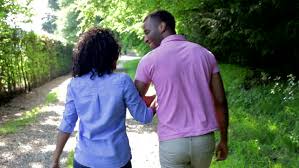 Relationships are always a good thing especially when you get the right person who complements you and takes good care of you. Many women love public display of affection which is a vice versa of many men and especially African men.
However there are parts of a man's body you shouldn't touch while in public. This makes a man feel uneasy and sometimes angry. Ladies, a man's behind is a no go zone. It is very okay to insist on holding their hands in public but never make the mistake of touching his behind while in public.
Many African men will tell you that this act is very sickening and intolerable. For the whites it's very okay since we see them do it in movies but Africans are wired and cultured differently. Just try it with your man in public and see his reaction. 
Men did I speak your minds? Kindly follow the writer for more interesting articles.
Content created and supplied by: MASKANI_NEWS (via Opera News )