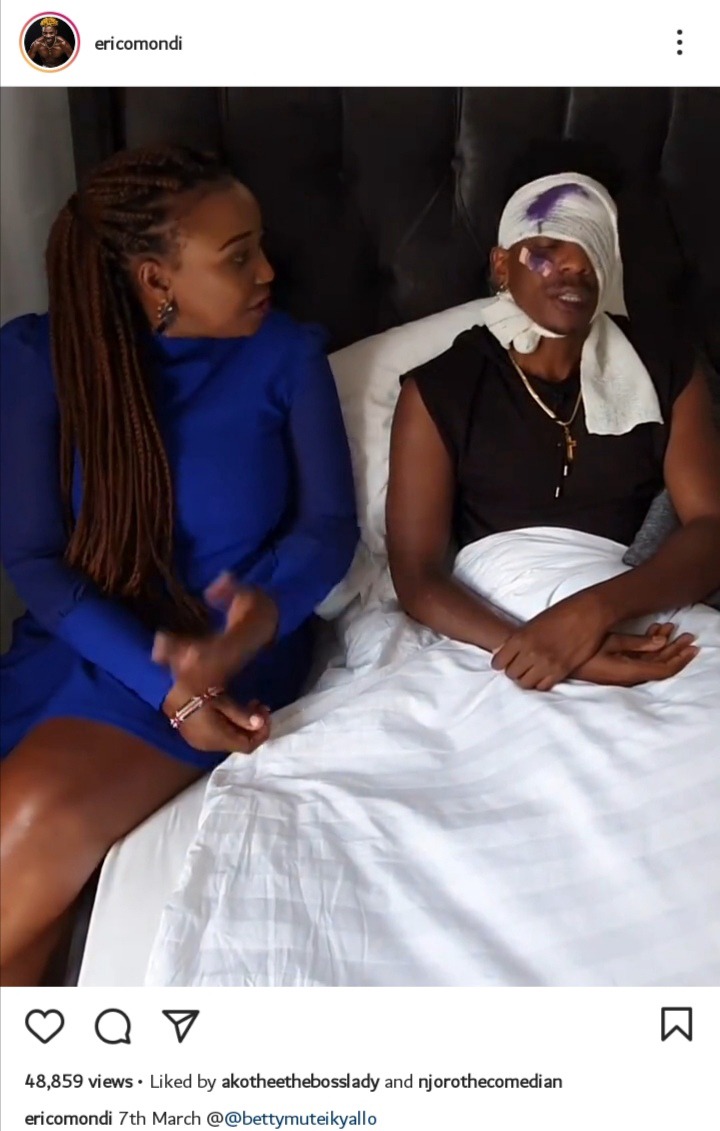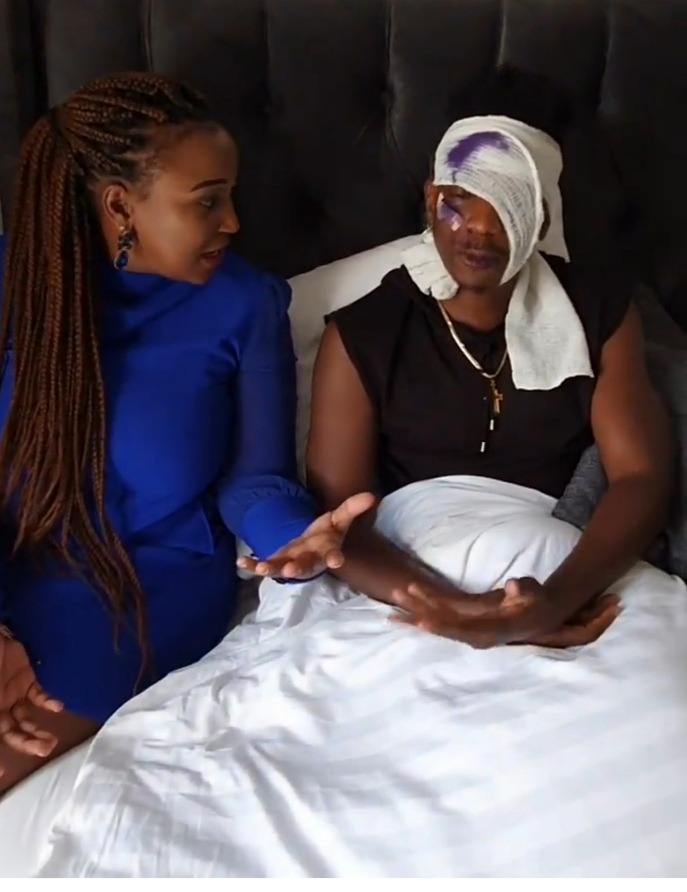 Eric Omondi was visited by Betty Kyallo After he received the beating from khaligraph jones. Betty was informing Eric Omondi that she was very sorry reason being he got a tough beating from the rapper khaligraph jones. Eric and Betty said that another match was going to be held on the 7th March and the match would be more interesting than today's match.
Eric Omondi claimed that it was foolish and stupid to do what he did today with rapper khaligraph, this is after Kyallo talked to Eric On Whether it was that necessary to have the boxing match.
Watch the video as posted by Eric Omondi through the link below
https://www.instagram.com/p/CLonHrlAv8X/?igshid=p6maa20khkduE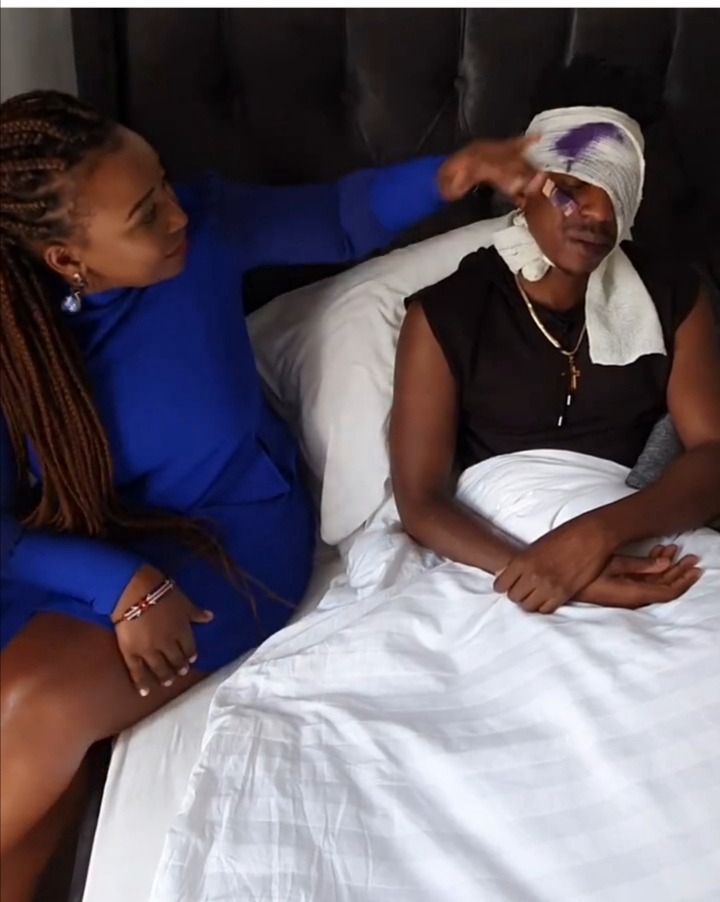 Eric Omondi's Instagram Account Page when the former journalist Betty Kyallo visited Eric. Betty Kyallo was giving Eric Omondi moral support since the two are great friends. Betty Kyallo was confirming from Eric whether it was in order to have the boxing match , that with the talented kenyan rapper khaligraph jones.
Content created and supplied by: Teamo94 (via Opera News )