The Coronavirus pandemic is yet again seeming to be going uncontrollable in the county. This follows the emergency of a third wave of the virus which has claimed the lives of many including politicians and musicians. Popular gospel musician had predicted why most musicians are dying.
According to Loise Kim, who is a Kikuyu Gospel singer, it is possible that most musicians are dying because of using the same microphone on stage. According to her, maybe improper sanitization of the gadgets is infecting most of them. In her opinion after considering a research results she has taken, Church Choirs, MCs, Media people and others must now take precautions.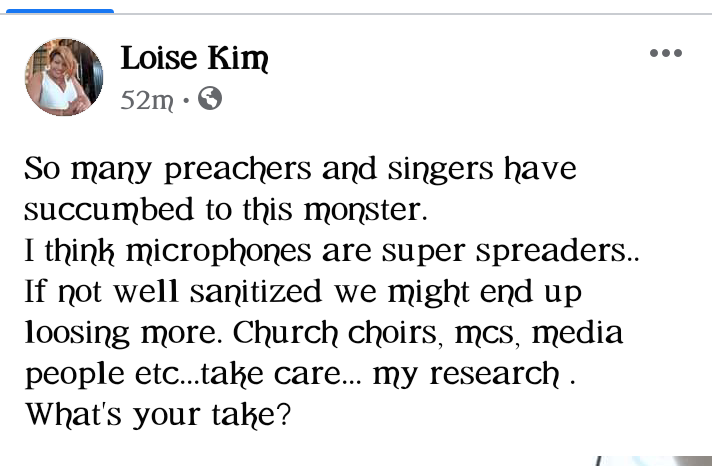 Loise Kim's opinion can be supported by the reality that the virus can be spread very fast by touching an infected object. If a person touched an object and then it happens that he is infected, then it means that anyone who touches the surface may get infected. This is highly probable in the use of microphones.
Meanwhile, we would like to hear your considered opinion, which we consider as valuable. Based on Loise Kim's research, do you think this could be the cause of the many deaths related to COVID-19?. Please share your views in the comments section below.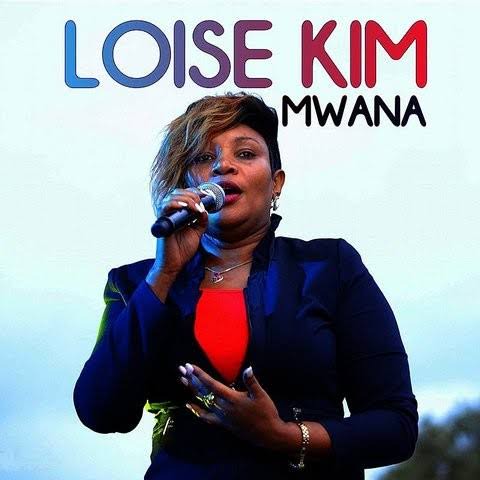 Content created and supplied by: Wilson_Nganga (via Opera News )