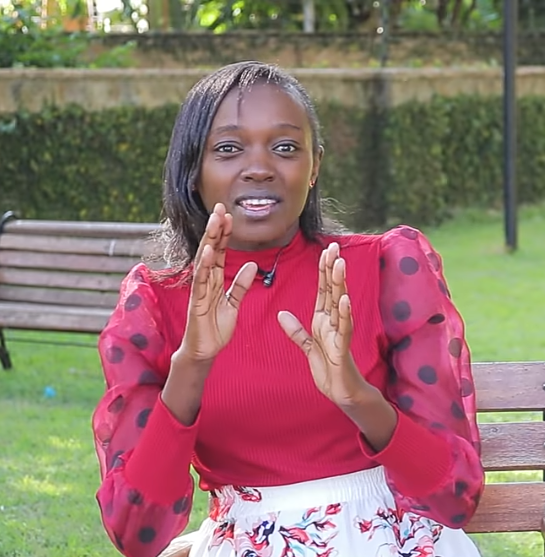 Lilian Migwi [Photo courtesy of YouTube]
It is hard to let someone you love go. It is harder if you were married with well set marriage goals. It is even hardest if the person is being taken away from you by your closest family member. Allow me to share the story of a one young mother of two who lost her loving husband to her blood sister.
Lilian Migwi shared her story through an interview with Lynn Ngugi of Tuko Talks. Her story is so touching on how her real blood sister took her husband from her. They had been married and blessed with two children, a girl and a boy.
Lilian introduced her husband to her family like a normal person would do. He became part of the family. He would support her sisters financially, an act she was not against.
Things started going zigzag when she was pregnant with her second born. She went through her husband's messages only to find that he was sending money to her younger sister without her knowledge. She confronted him and he was so sorry.
A couple of days later the same mistake was repeated again and again. Things were not right. At that point she was prohibited by her husband from accessing social media. Including her WhatsApp which was uninstalled.
She decided to go visit her mother in the village for one week. While in the village she learned through her brother that her husband had a thing with her sister. He had designed a photo of them together with romantic messages. She had to involve her mother to intervene.
When their mother intervened, the sister confessed to be in love and vowed not to leave her brother in law. This brought more conflict in their family which was based on strong christian foundation. It was so bitter that Lilian had to part ways with her husband and he settled with the younger sister.
When the baby was born, he came and offered support for a short period and then disappeared. She had a hard time raising her two kids who were very young. She requested for support once from him only to get a message from her sister. She was warned to keep off her husband and never request for his money.
Her faithful God blessed her with a good job. This was after well wishers had collaborated and opened a shop for her. She was back on her feet again. She forgave her sister and she is ready to move on. Her husband once came with a proposal that they should settle together with her sister as co-wives. She declined and set them free. She is ready to settle with a man who is willing to take her with her kids. You can watch the whole interview through this link:
https://youtu.be/hQMaJJWn-Is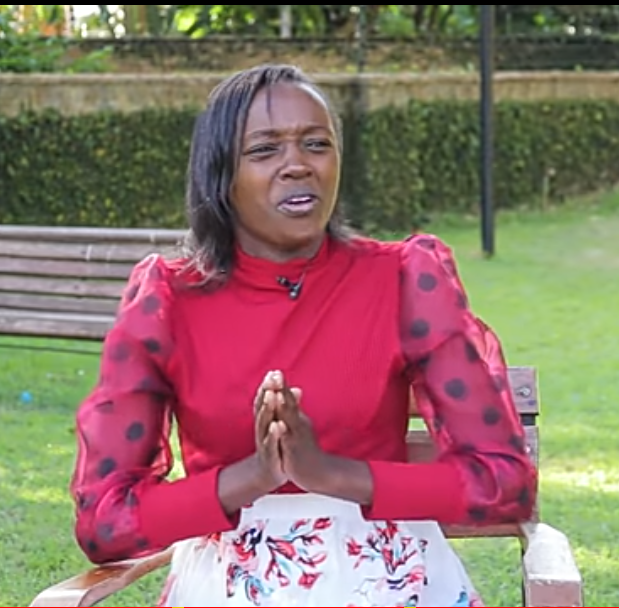 Netizens were touched by her story and had the following to say.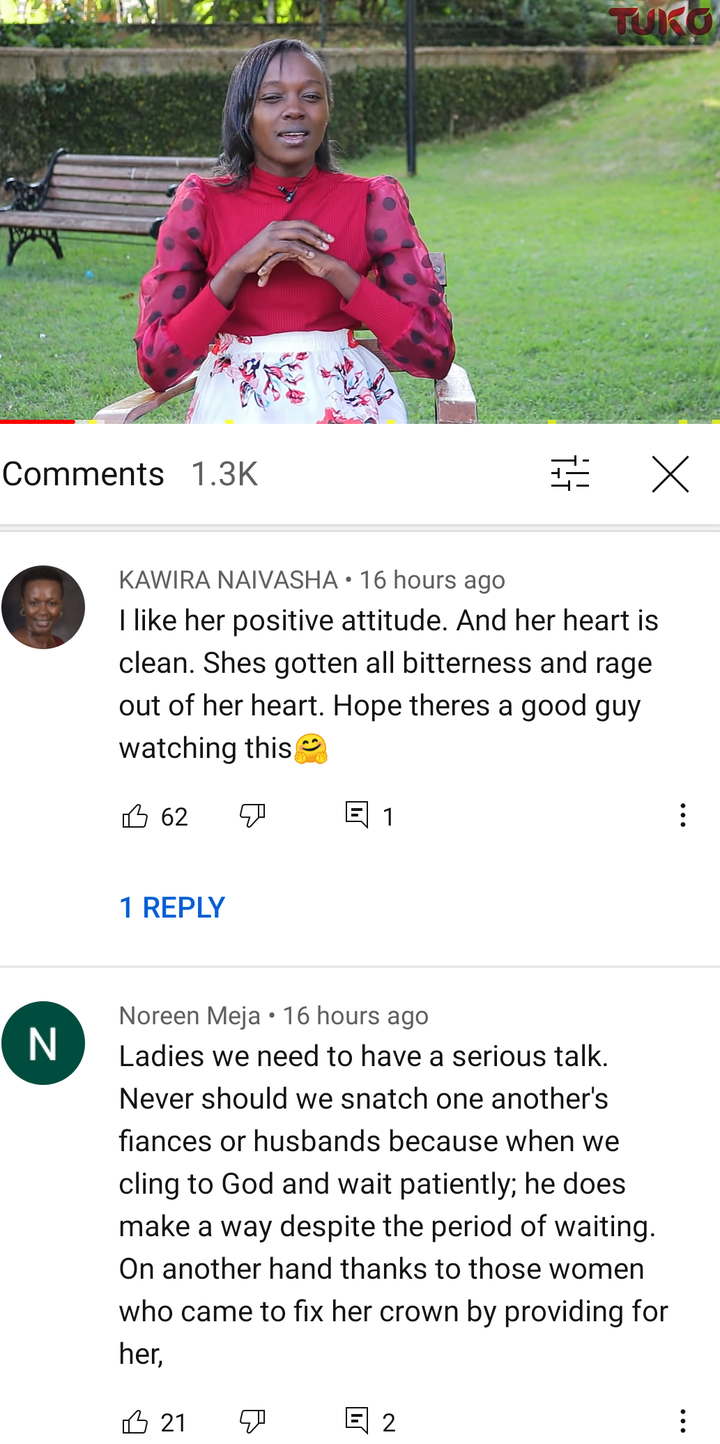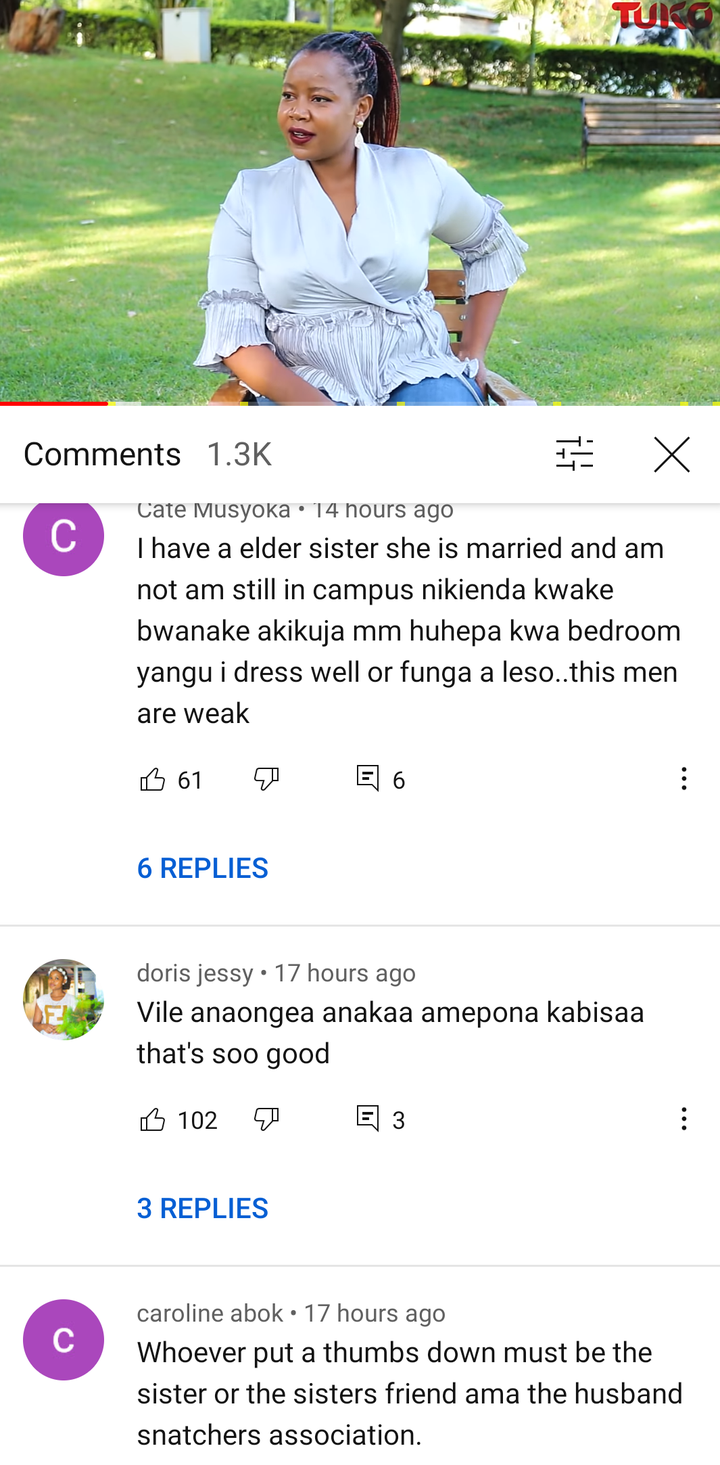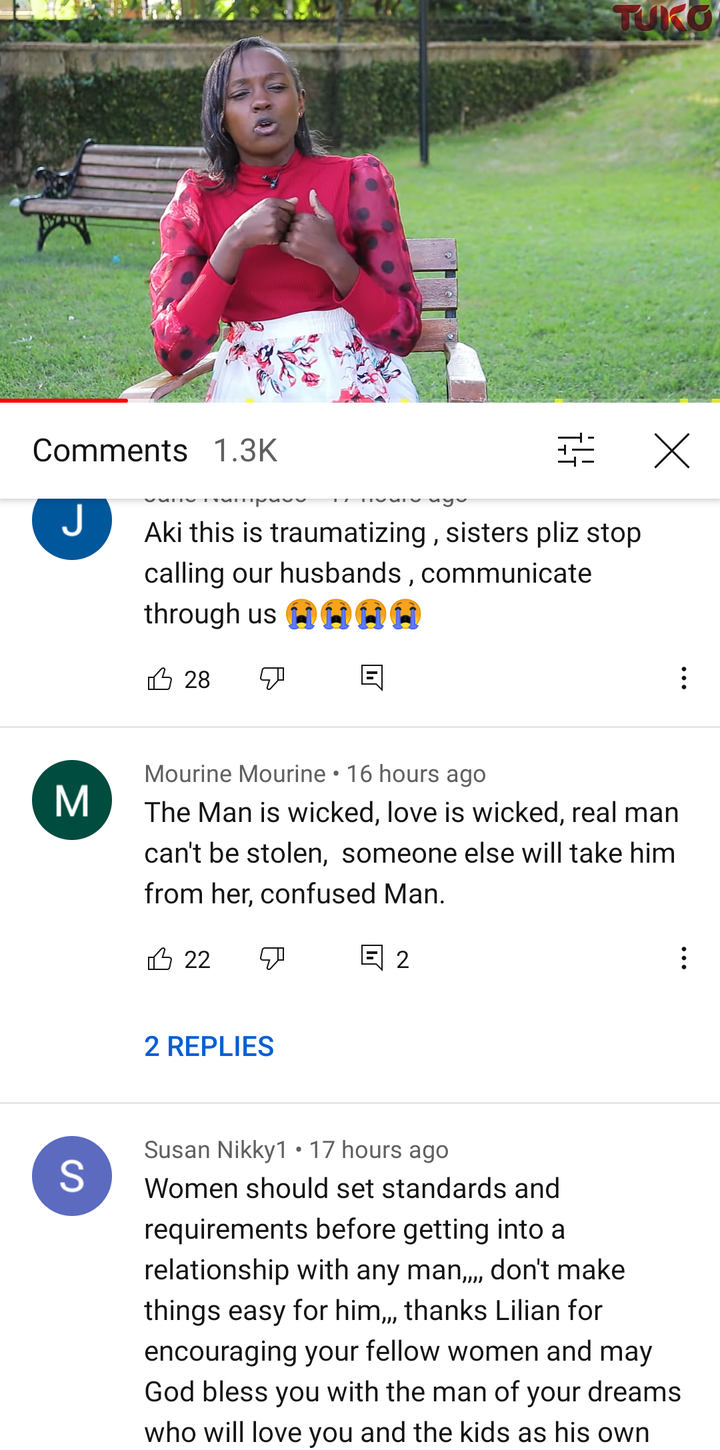 We wish Lilian nothing but the best in her life. What is your thought on husbands being snatched? Family should be the source of happiness, how can ones sister be a family destroyer? Feel free to share your thoughts and opinions on the comments section below.
Remember to follow me for more articles and news as they happen.
Content created and supplied by: Chris_J (via Opera News )