The rate at which people are found dead in the houses is increasing by the day. However,death is an inevitable event and it is defined as the end of life. Unfortunately, what hurts the most is losing the people we love the most.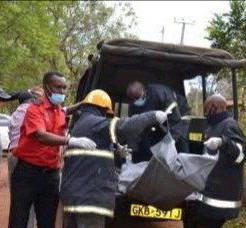 It is so sad and painful as another legendary star,Sabastian Andulu has succumbed mysteriously after he collapsed at his home. He was the former AFC Leopards defender and died aged 57. The sudden news was announced by Nation Africa on their tweeter account. He will be laid to rest in Central Idakho,Kakamega on 10th April.
We send our heartfelt condoling messages to the bereaved members and close friends and we pray and hope that they find hope during this hard and trying times. May the soul of the late find rest in eternal peace. Dance with the angels!
Please endeavour to like, feel free to share your thoughts and opinion in the comment section and also share with others.
Content created and supplied by: HotnewsSantos (via Opera News )