Somali first female comedian, Nasra Yussuf has pen down a message to her fellow comedian, Akuku Danger, while in a beautiful photo together. In the instagram post, Nasra has told Akuku that they would have made a cute couple the two of them.

Nasra is known to be in a relationship with Rashid, and the two do youtube comedy vlogs together. Although it hasn't been easy foe them to get married, given that they are all muslim. The big problem is that Nasra is from the Somali culture, where its somehow challenging for them to intermarry and they are supposed to get married to a fellow somali. But the two always look good together.
Comedian Akuku Danger is one of the many grandsons of the late famous legendary, Akuku Danger. He is the man that broke the Kenya's history by marrying so many wives and had over 100 children and many grandchildren. He is also a churchill comedian, and was growing so well in the comedy industry.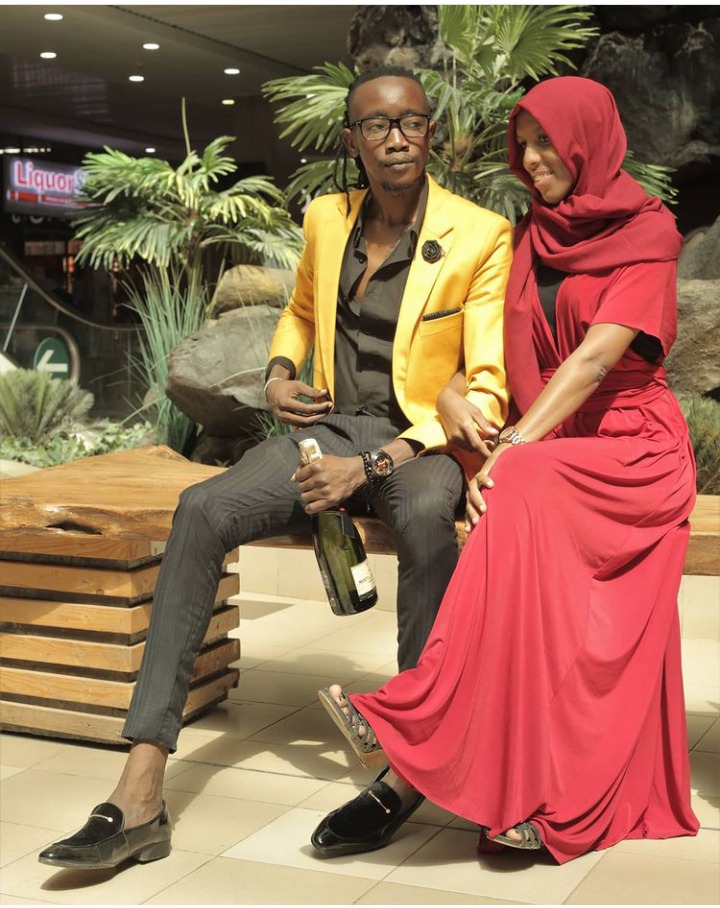 These two comedians look like they are on a valentine date, as Nasra is dressed in a red dress with Akuku having a wine bottle on his hand. Netizens have come along on their photo with lots of reaction from them. You can see some of their reactions below;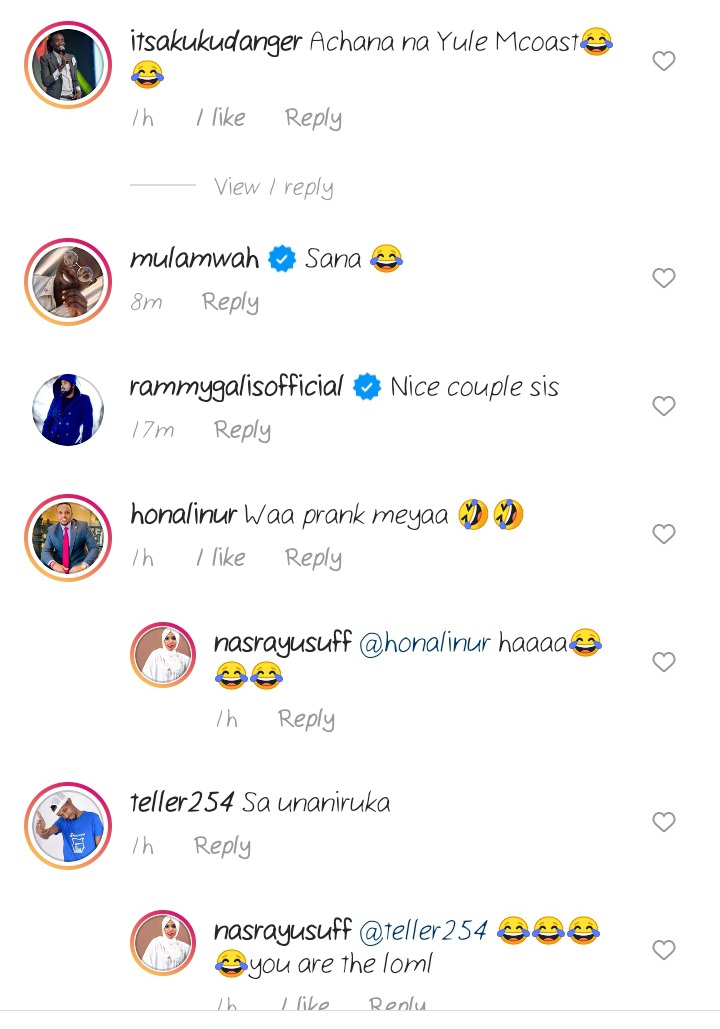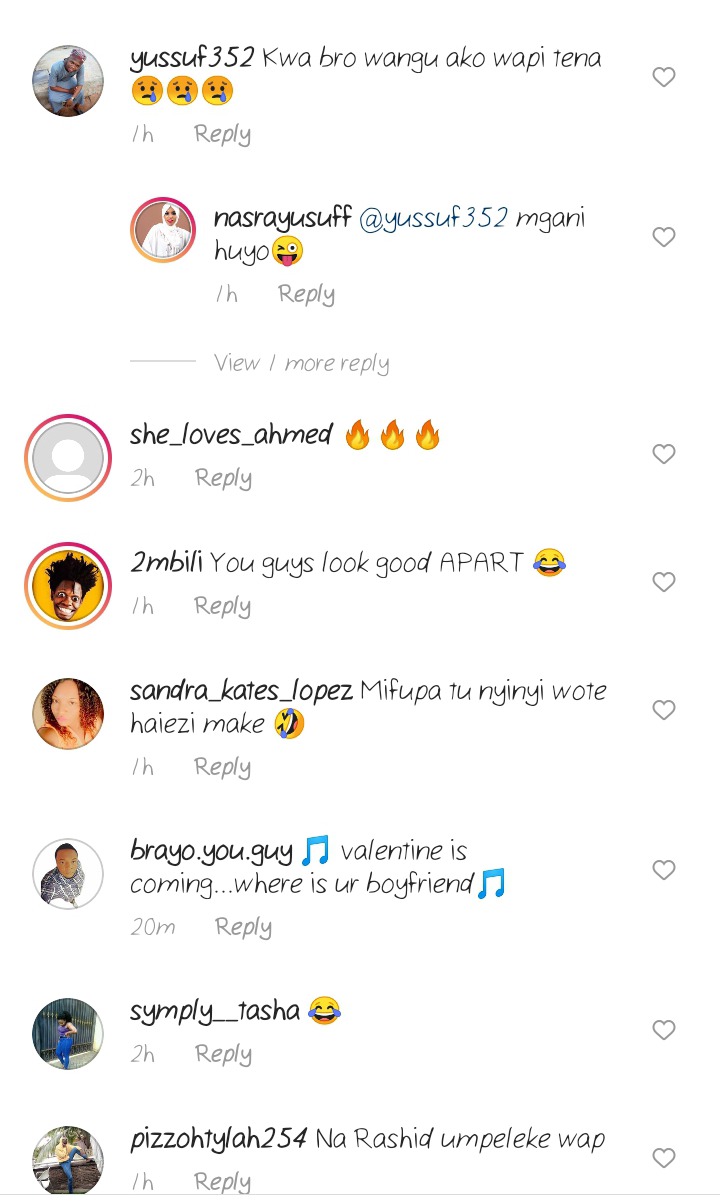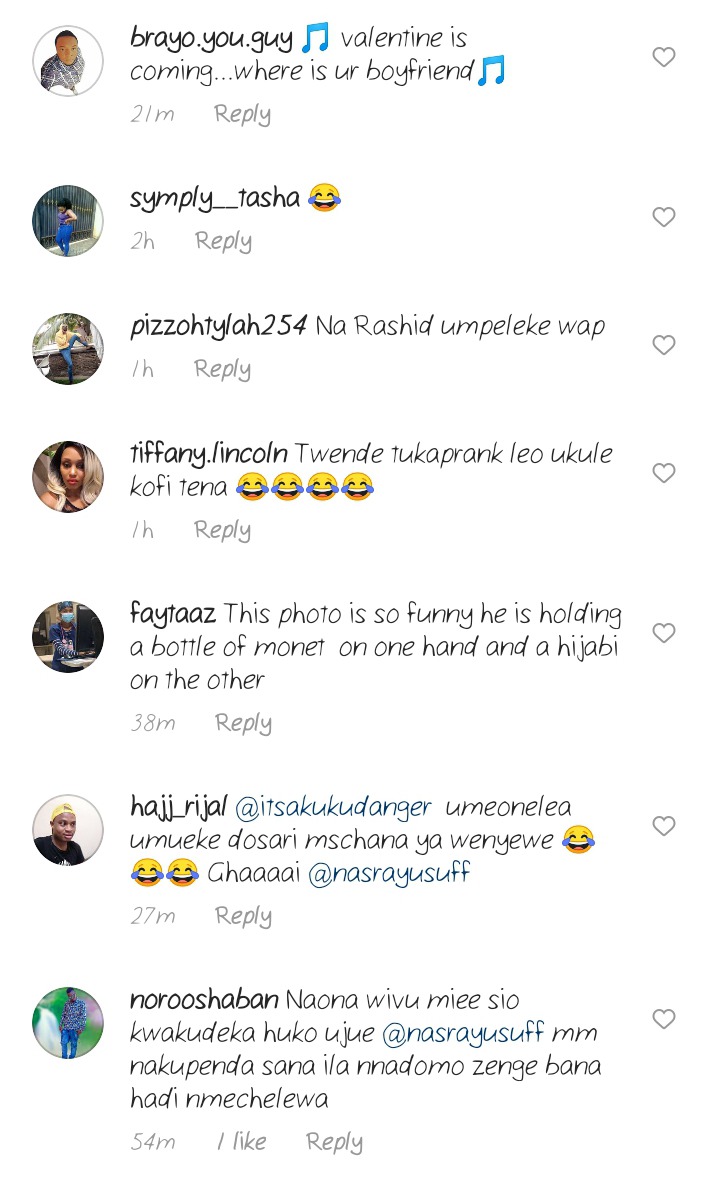 Content created and supplied by: Caroh_entertainer (via Opera News )