Many were surprised on how he does his duties in a very perfect way using his only one leg.The talented young man known as Sammy Brayo is celebrating his birthday today.
The chap was born without both his arms and can only walk using one leg as the other one is shriveled.
The talented and energetic man says he uses his one leg to hop from one place to another.
Sammy has turned his disability into a talent and skills which most people can't match.Surprisingry the handsome chap can draw perfectly and write using his foot.
As usual Sammy face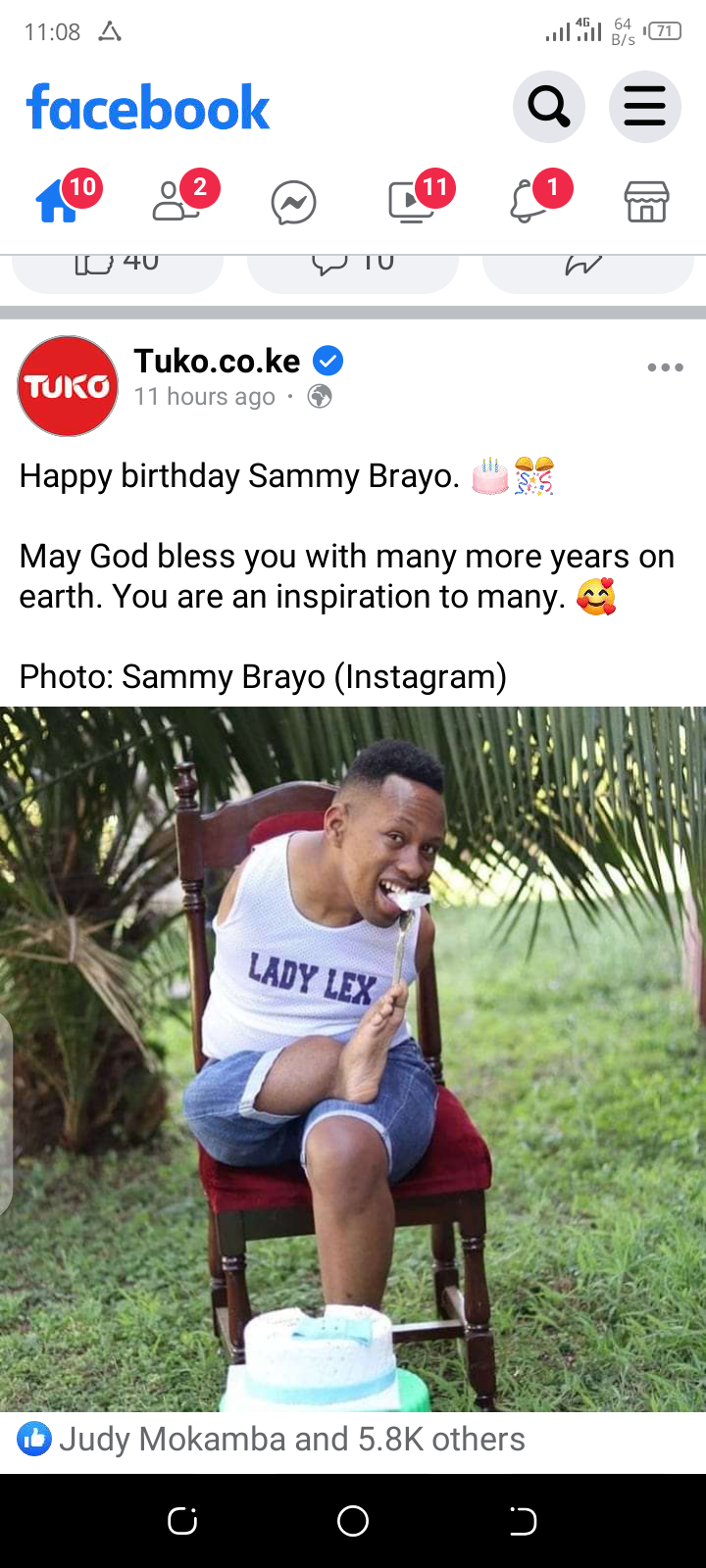 s alot of challenges .He gets stared at in the streets sometimes which lowers his self esteem.
As he is celebrating his birthday,many wished him all the best in his life . Others said it has been their wishes to meet him personally.He has been a motivator to many .
Sammy also has a talent in comedy.He remembers some days back in school and said he never attended a special school in his school life, instead he joined a school like any normal kid and he used to perform very well.Happy birthday Sammy Brayo
Content created and supplied by: Nyanchash (via Opera News )