Legends" die just as often as everyone else. There's just less of them, and more attention is centered around them. So, if they die young or they die later in life, they'll get more attention for it, and the effect will be exaggerated.
Given a chance,among these legends who would you bring back to life?
Tupac Shakur
Tupac Shakur (aka 2Pac), a highly successful American hip hop artist, was fatally shot on September 7, 1996, in a drive-by shooting in Las Vegas, Nevada. He was 25 years old
Unfortunately, Shakur would not live for long. He eventually passed away on September 13, 1996 — six days after the shooting. His body was cremated the next day.
Bob Marley
Few musicians remain as beloved and revered as the late Bob Marley, whose music continues to inspire and influence music, fashion, politics and culture around the world. Bob Marley was just 36 years old when he died of cancer in 1981.
Kobe Bryant
The basketball star Kobe Bryant, his 13-year-old daughter Gianna and seven other people were killed when their helicopter crashed into a fog-covered hillside near Calabasas, Calif., while on the way to a youth basketball tournament.
Notorious B.I.G
Notorious B.I.G. (whose real name was Christopher Wallace) was gunned down while leaving an industry party in March 1997. He was only 24 years old when he died but has left behind an astonishing legacy that is being carried on by his mother, Voletta Wallace; his wife, Faith Evans.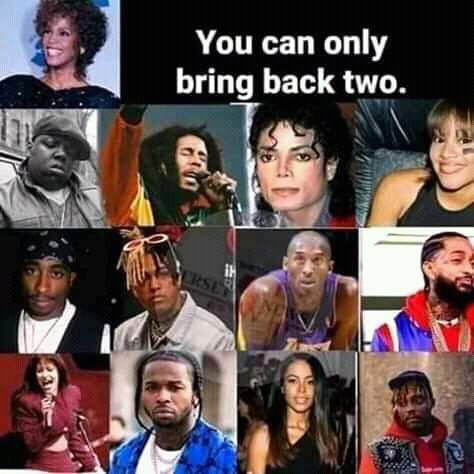 Whitney Houston 
Whitney Elizabeth Houston (August 9, 1963 – February 11, 2012) was an American singer and actress. She was certified as the most awarded female artist of all time by Guinness World Records and is one of the best-selling recording artists of all time, with sales of over 200 million records worldwide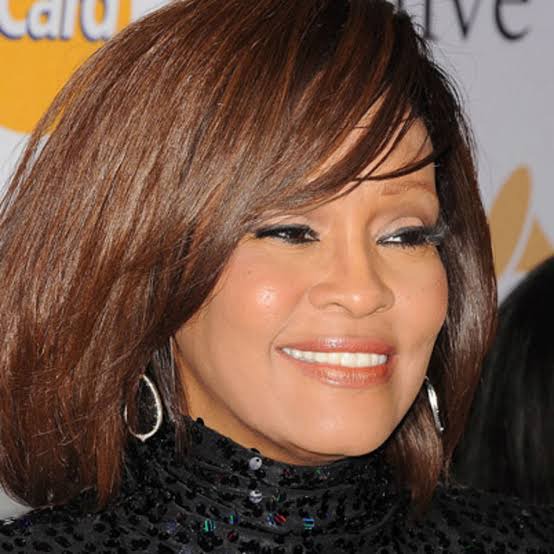 Content created and supplied by: MissIndependente (via Opera News )