Having joy in life cannot be cultivated in a single night. There are always moments of elation and periods of contentment and bliss. We sometimes plague on the negative emotions making us to be plain and stuck. Here are some things one should do everyday to discover the secrets of happy life
Do What You Love Most
It's easy to maintain happiness if you love your job. Engage yourself in a joyful job and leave others you might be doing with no love even though they give good return and pays your bills. Focus more on building your career in an area that motivates and provides high level of satisfaction.
Spend Wisely
It's not always true to believe that the more money you have, the happy your life will be. The reality is how you spend your money. Spending money on activities that shares experience with others like travel, dining, concerts can make one happy. Happiness is not connected with material possessions but experience defines our purpose and passions in life.
Cultivate Gratitude
Give thanks and be grateful for all you have to make you happy. Gratitude is appreciation for what you have received in your life, all tangible and intangible gifts. By doing this you drive away sadness, anxiety and depression will also disappear.
Build Meaningful Relationship
Friendship, love, happiness and community go hand in hand. We always have to interact and connect with others. We normally seek our tribes, people who support us, who understand us and present whenever we need them. Lack of good relationship leads to loneliness and isolation. We are happy when our friends are happy and sad when they are sad.
Hang Out With Your Friends
Never hang out with gloomy friends. Moods can be contagious and can be transferred to you. We share experiences with one another. Some experience may be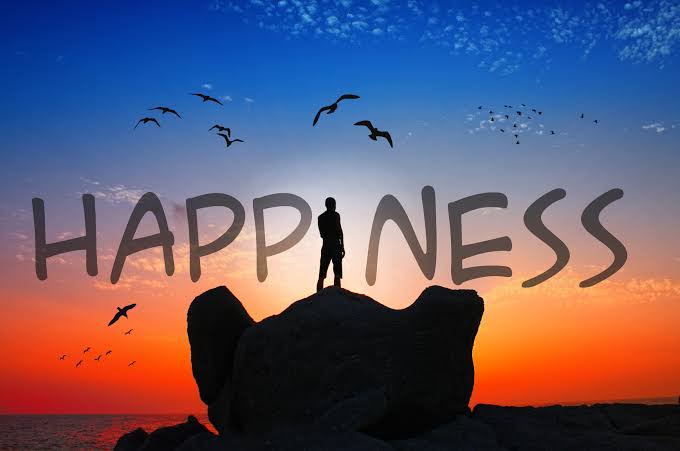 so emotional and may lead to long term effects on your happiness. Make sure your surroundings is not a gloomy environment.
Celebrate Little Victories
Life is full of ups and downs. There are little victories that goes unnoticed. Take a moment and celebrate all those small wins that comes on your way. Check on your to do list whatever achievement appreciate it. Never procrastinate on it.
Be Creative
Be engaged on creative activities. Always find new ways of doing things and be a risk taker. Creative activities may include writing, painting to make your surroundings colourful, drawing arts etc.
Accept to Learn
Many people strive for perfection. To be happy, embrace imperfection as part of life. Perfection is impossible. We learn day in day out and knowledge cannot be exhausted.
Content created and supplied by: Lelkuta (via Opera News )