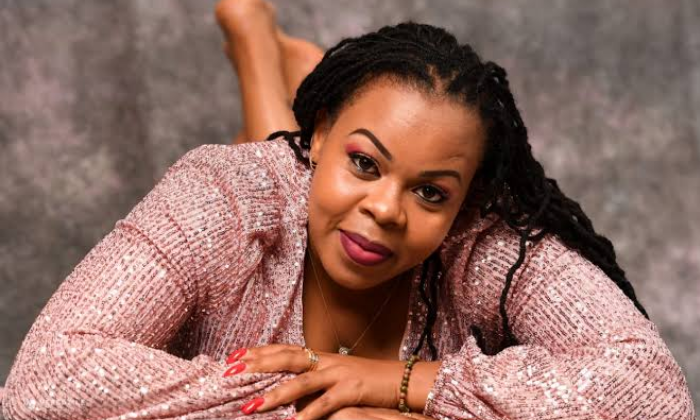 Kameme FM Presenter Wakirumba
There has been speculations online after Kameme FM presenter Kihenjo hinted that his co-host Wakirumba could be pregnant. This is after she failed to appear for the show for the past days and she will allegedly be missing for the next three months. Wakirumba hosts Canjamuka show alongside Kihenjo everyday from Monday to Friday.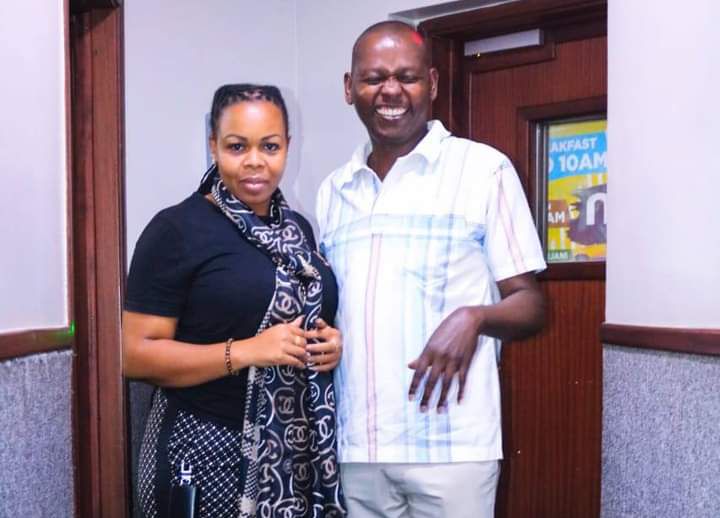 Kameme FM Presenter Wakirumba and Co-host Kihenjo
One of Wakirumba's fans has posted on Facebook page 'Team Canjamuka na Kihenjo na Muthoni Wakirumba Kameme FM' asking where the radio host is. Online users have responded leaving that she has gone for a 3 months maternity leave. Wakirumba is yet to be confirm by rumours that are going rounds the social media.
However, bearing in mind that Kihenjo is one person who can also create a prank to keep his fans moving, the details about Wakirumba's alleged pregnancy could just be a joke. Wakirumba is a single mother. She has got only one child.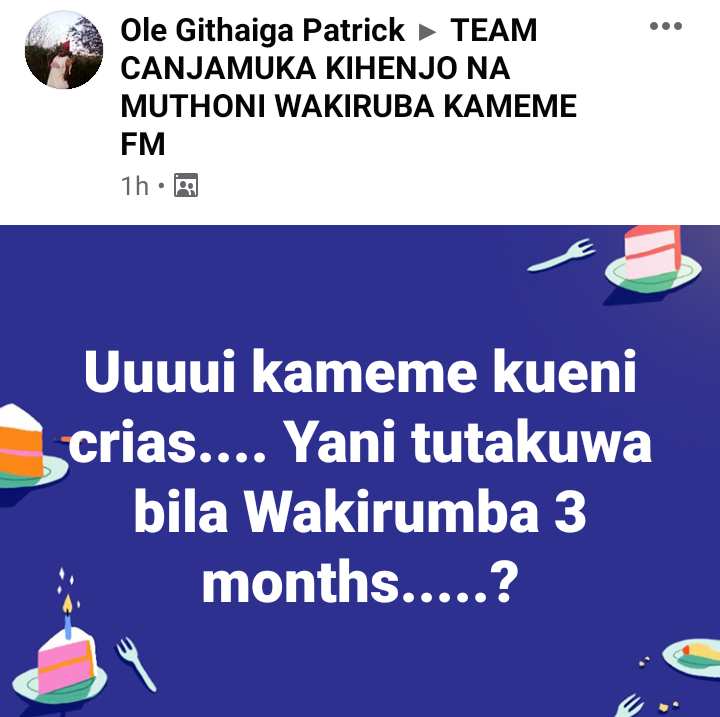 Here are some reactions by Fans.
Thiong'o Salome: Ai hio niuogo kihenjo hawezi kuogea ukweli Kama huo kwa mitabo Ako off yakawaida ngojeeni mtanisaw
Njeri Goko: No babytops no kameme. She is the brand ambassador. Infact She is the life of kameme. Her, kihenjo n man nyare are my best.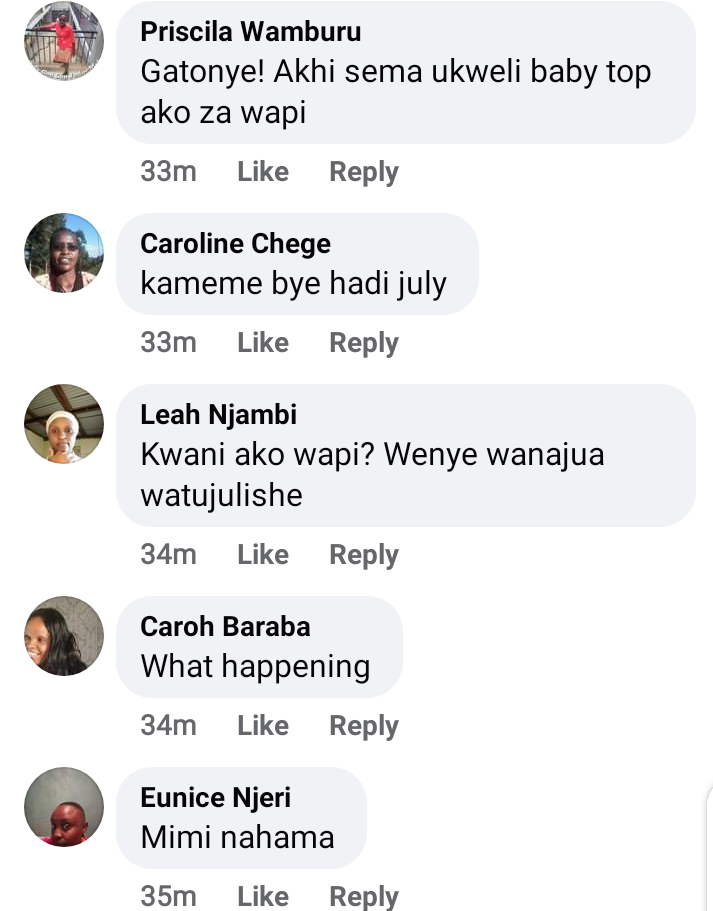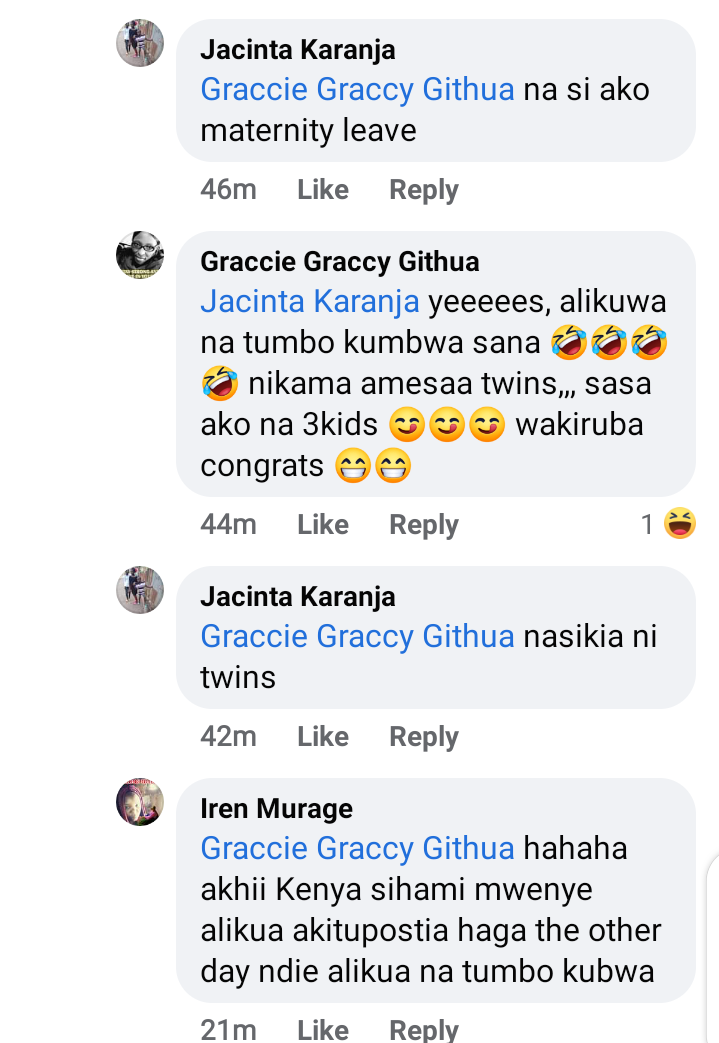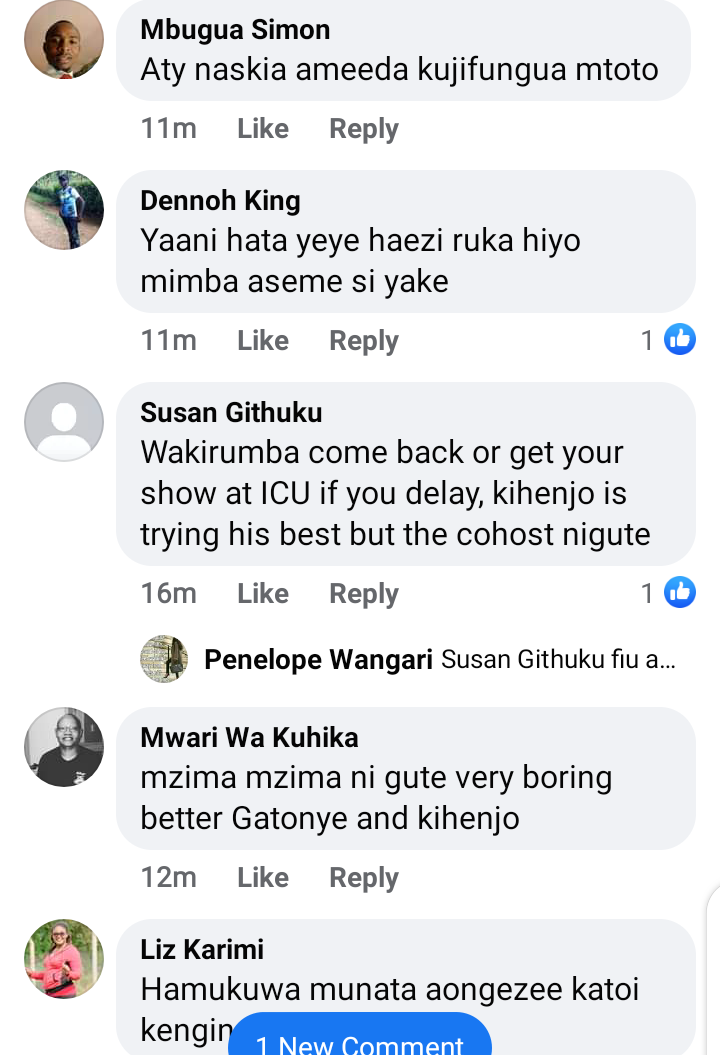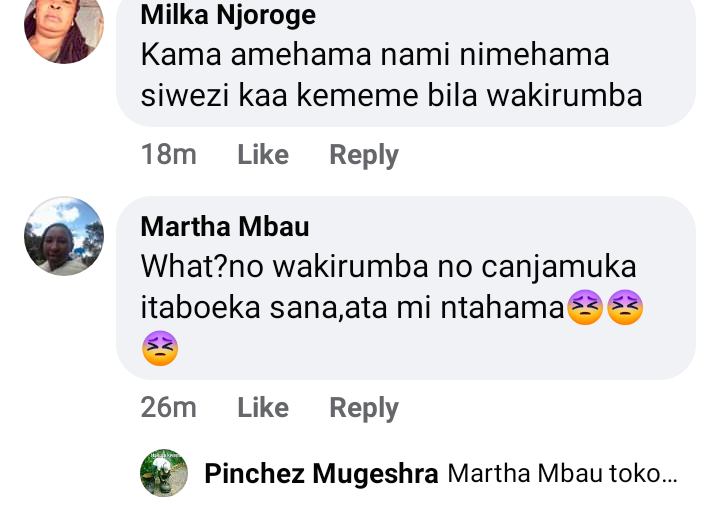 Content created and supplied by: mungajane (via Opera News )