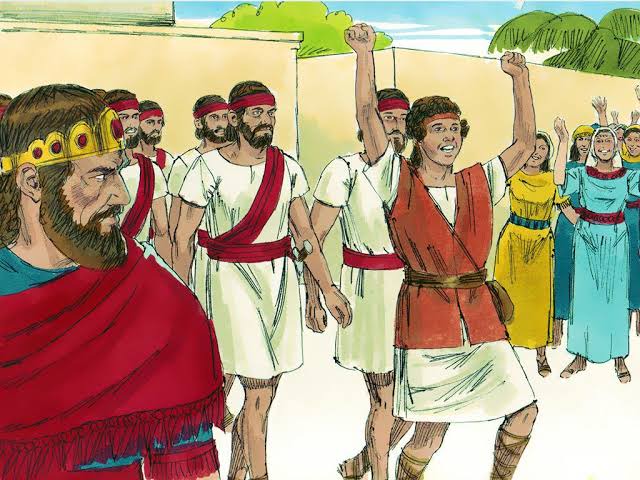 When David defeated Goliath, he became very famous. In fact women composed praise songs and sung to praise him.
1 Samuel 18:6-7
[6]As they were coming home, when David returned from killing the Philistine, the women came out of all the Israelite towns, singing and dancing, to meet King Saul with timbrels, songs of joy, and instruments of music.
[7]And the women responded as they laughed and frolicked, saying, Saul has slain his thousands, and David his ten thousands.
As a result, Saul was so much annoyed and even plotted to kill David. On one occasion, Saul pursued David so that he would kill him. While running away, David sought refuge in a cave where he hid from Saul.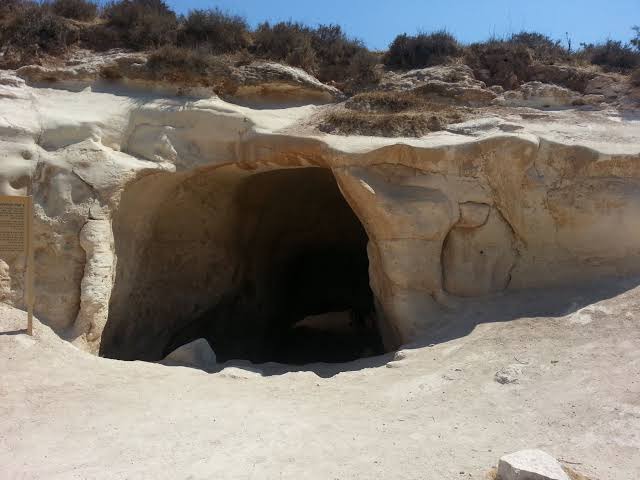 (Photo: Adullam- present day location of the cave where David hid from Saul)
It is during that time that he made this prayer that is recorded in Psalm 142.
Psalm 142:1-7
Maschil of David; A Prayer when he was in the cave.
[1]I cried unto the LORD with my voice; with my voice unto the LORD did I make my supplication.
[2]I pour out my complaint before Him; I tell before Him my trouble.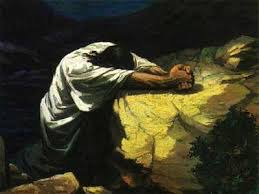 [3]When my spirit was overwhelmed and fainted [throwing all its weight] upon me, then You knew my path. In the way where I walk they have hidden a snare for me.
[4]Look on the right hand [the point of attack] and see; for there is no man who knows me [to appear for me]. Refuge has failed me and I have no way to flee; no man cares for my life or my welfare.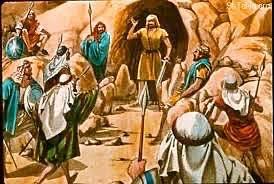 [5]I cried to You, O Lord; I said, You are my refuge, my portion in the land of the living.
[6]Attend to my loud cry, for I am brought very low; deliver me from my persecutors, for they are stronger than I.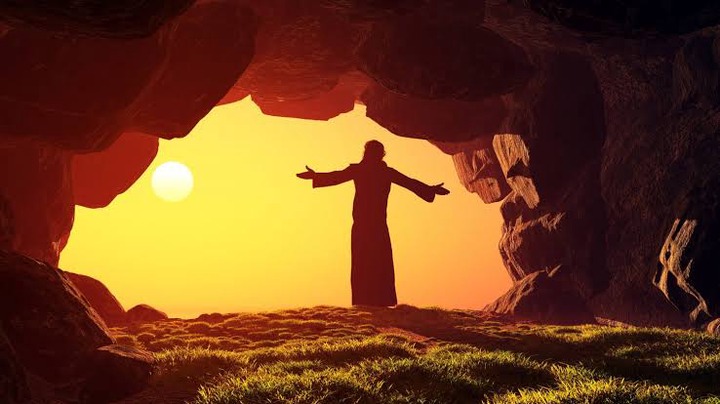 [7]Bring my life out of prison, that I may confess, praise, and give thanks to Your name; the righteous will surround me and crown themselves because of me, for You will deal bountifully with me.
AMEN
There are certain battles that you need to leave to God. There are times when you are overcome with situation with nobody to defend you but God. You can personalize it so that God will intervene in your situation.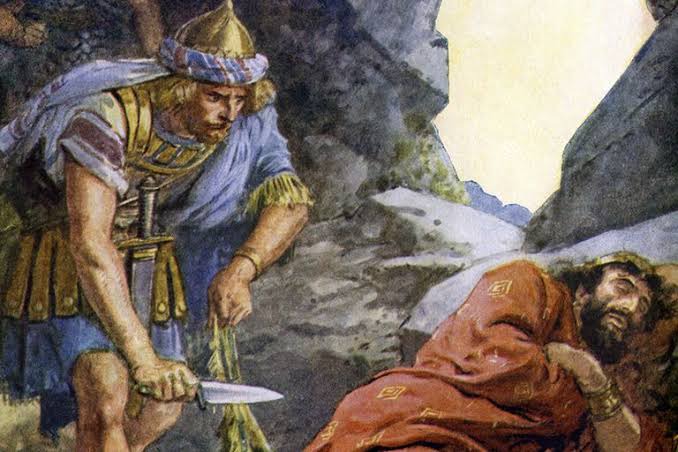 On this occasion, David had the opportunity to kill Saul yet he did not stretch his hand against the Lord's anointed. Instead, he cut a piece of his cloth and used it to show that he had nothing against Saul.
This is also a lesson that we should not seek revenge even when it is in our power to do so. If we ask God to help us, we should leave everything to God.
Content created and supplied by: Glad_Tidings (via Opera News )