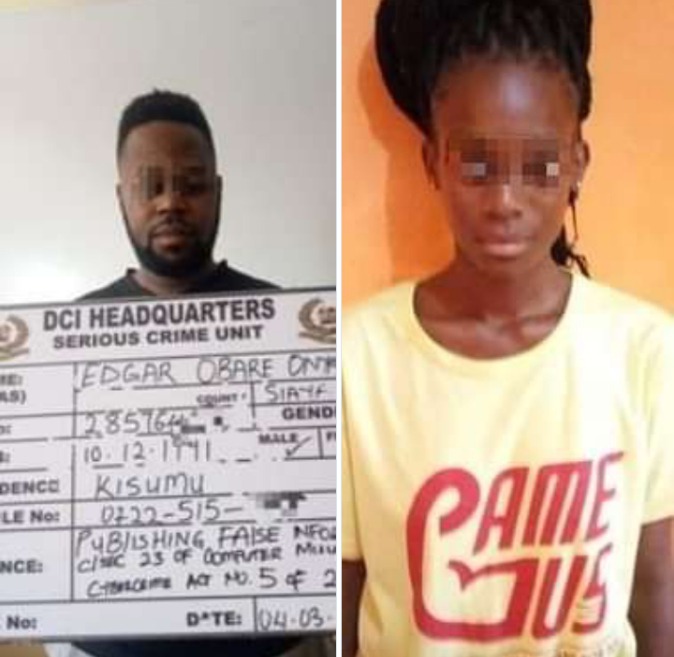 Controversial blogger Edgar Obare has been on lime light for his way of unmasking. He was the one who unmasked DJ Moh cheating on his wife Size 8. But it now seems the unmasker has been unmasked for the first time.
Rumours has been in air that Edgar Obare was arrested by DCI because of bridging the computer bill. According to the computer bill, anyone who shares pornographic content must be responsible.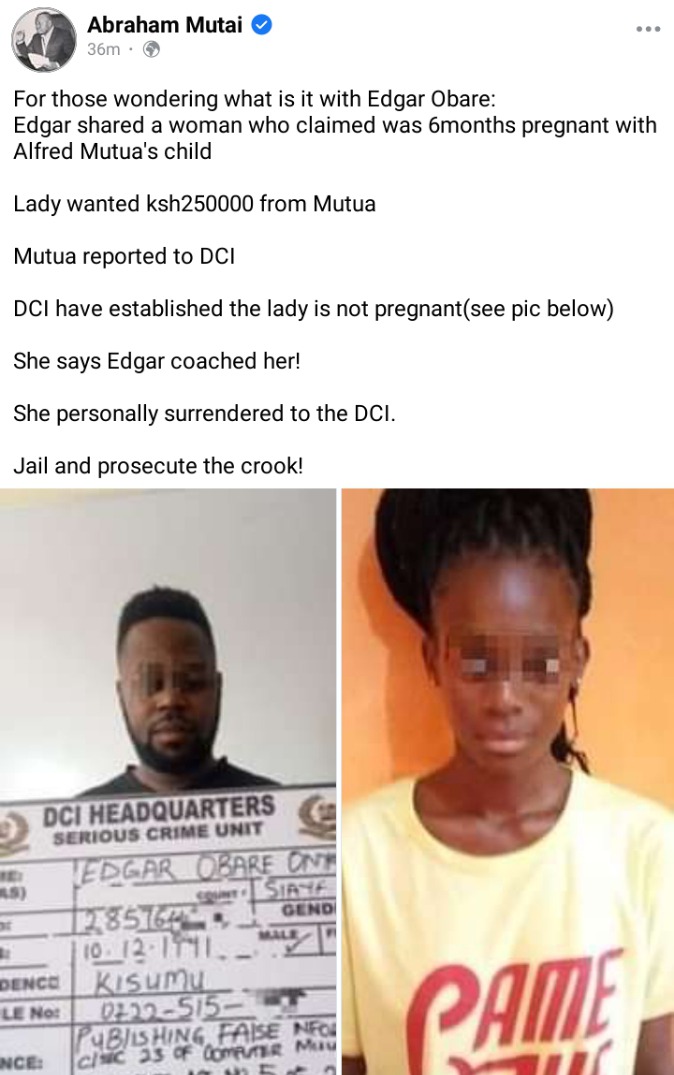 Fellow blogger Abraham Mutai has today opened up the full story. Abraham Mutai has unmasked why Edgar Obare has been arrested. According to Abraham Mutai, Obare has been arrested because of trying to cone governor Mutua.
"For those wondering what is it with Edgar Obare:
Edgar shared a woman who claimed was 6months pregnant with Alfred Mutua's child
Lady wanted ksh250000 from Mutua
Mutua reported to DCI
DCI have established the lady is not pregnant(see pic below)
She says Edgar coached her!
She personally surrendered to the DCI." Abraham Mutai
Share your take of view on Edgar Obare arrest.
Content created and supplied by: NewsZoid (via Opera News )