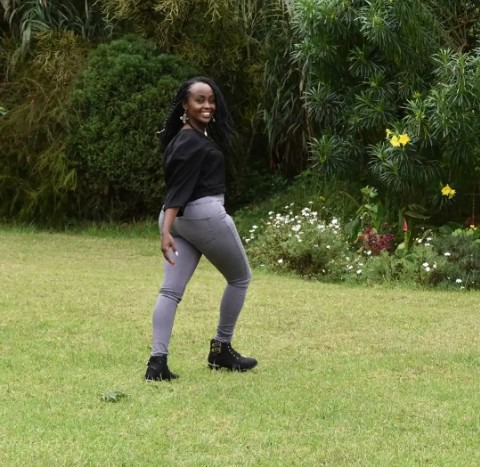 Star Chebet
Remember, Eric Omondi is in a 'relationship' currently with one of the Band Beca musicians 'Caro.' The wife material challenge of Eric Omondi started like a joke, and currently it's totally confusing.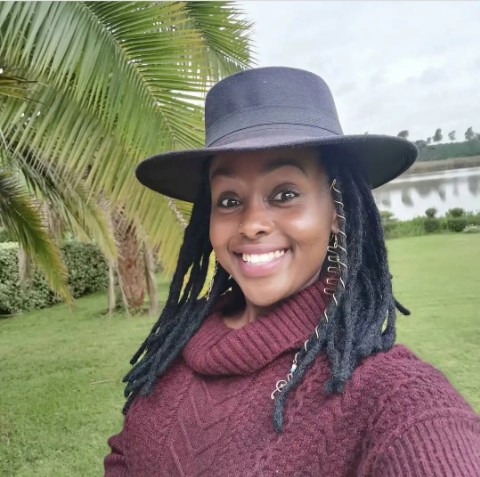 Star Chebet
Some few days ago, Omondi did a private wedding with Caro, something that raised questions among Kenyans for the another time. Anyway Eric Omondi has set the internet on fire once more.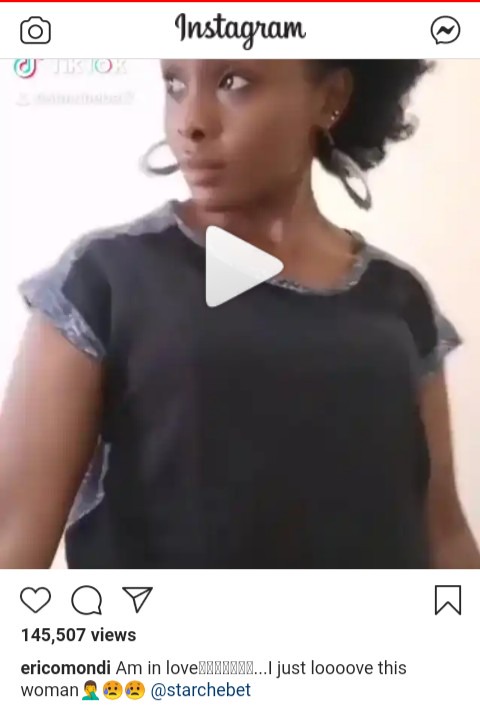 Eric Omondi's post
This is after he shared this photo of a lady that has raised reactions online. According to the post that Eric made trough his Instagram account, the comedian was telling his fans that he is in love with the lady on the post.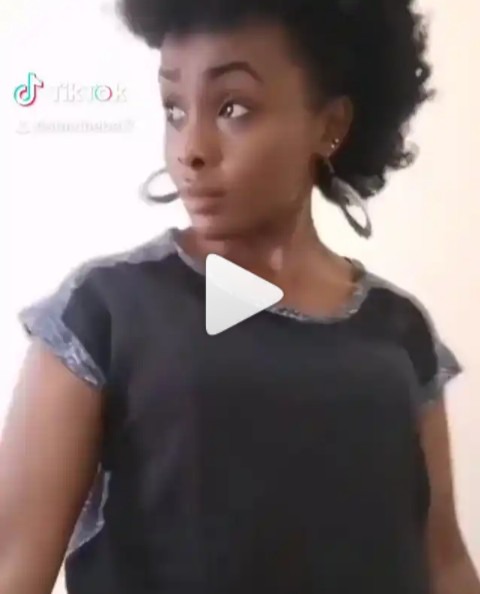 Star Chebet
"Am in love, i just love this woman!" Now this caption has gone viral on different social media platforms where by, it's now sparking a lot of reactions. Many are out to say that Eric Omondi is confusing Kenyans with his moves, while others are making some funny reactions concerning the post.
Anyway what do you think also about this post of Eric Omondi that has raised eyebrows!? Make me know trough the comments section below. Share your thoughts as you share this news to your friends! Below are some reactions from Kenyans: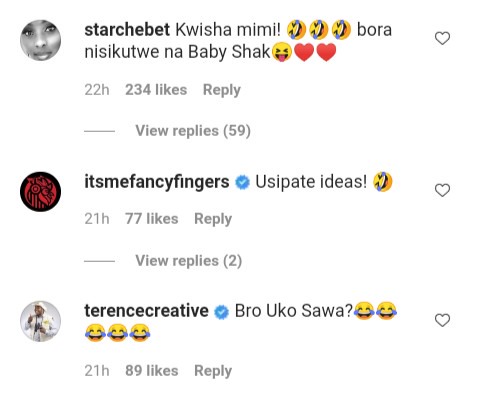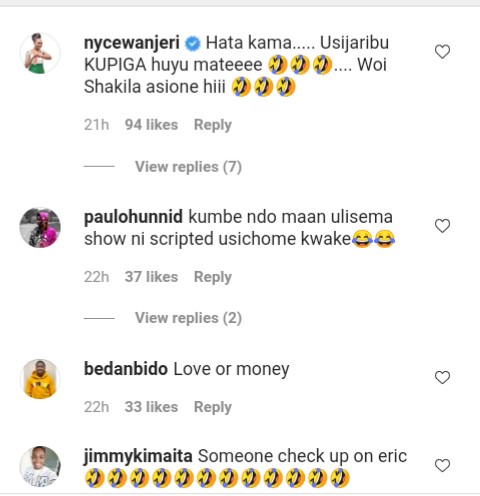 Content created and supplied by: holizone7ke (via Opera News )