Sofia is telling her father about her marriage with Luwi. She says that she has never seen a strong love like that of Maria and Luwi who can't be separated. She tells him that they got divorced because of Maria,she adds that she wonders what Luwi saw in Maria because she is not beautiful. Her father tells her that it was a good lesson that men don't only consider beauty while choosing a woman.
Luwi arrives and Sofia doesn't notice that he was the one. Her father tells him that she had a customer. Sofia is surprised to find out that it was Luwi. Luwi gets to know Omari who tells him that he did not know that Vicky was pregnant with his child and that he didn't know her that well.
Luwi asks Sofia what she meant by saying that she made Victor who he was and that she wanted her share the day she was chased away by Victor. Sofia tells him that after the divorce,she convinced Victor to take down their company an showed him how to take away their house as well as how to make money. Luwi gets angry and raises his voice against her as she blames her for being the one behind suffering they are going through.
Omari angrily asks Luwi to respect her daughter because she now has her father to defend her. He tells him that those people who are running mad in the streets did not want to but it is because they did what he was doing to Sofia. He tells him that it will take him only two minutes to bewitch him. Luwi asks for forgiveness and leaves quickly.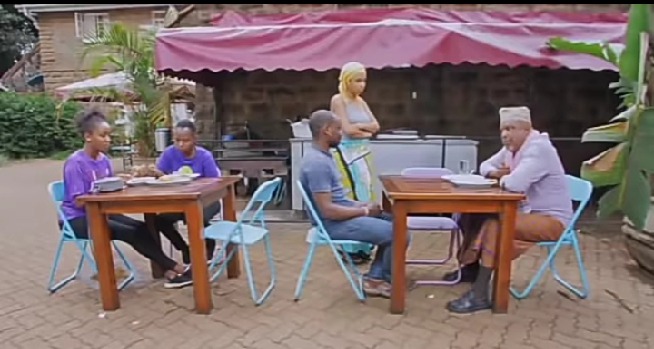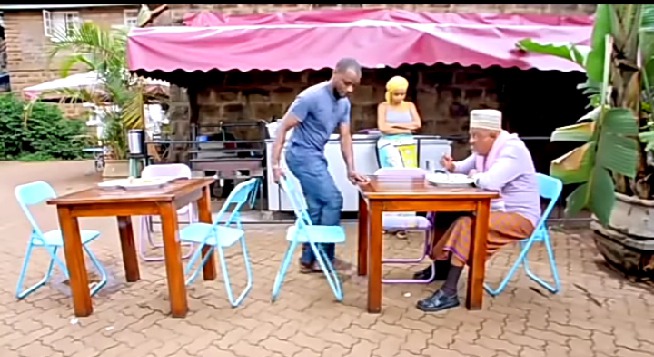 Content created and supplied by: Wikosam (via Opera News )