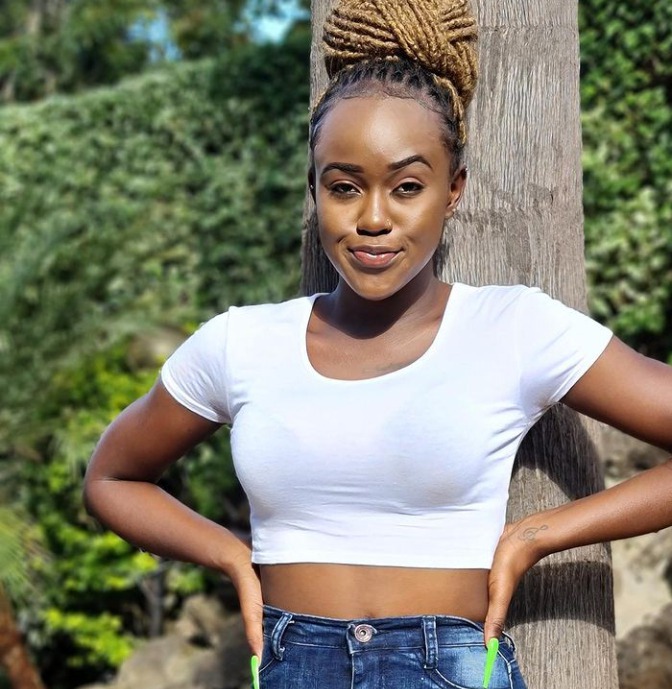 Azziad [Photo |Courtesy]
Kenyan actress and Tiktoker Azziad has found herself in trouble with netizens after she posted a new video on her Instagram account.
The 20 year old has gained a huge fan base since she became famous. Her entry into the entertainment industry has made her become role model to many who believe talent can take people places.
Even though the industry isn't a walk in the park she has learnt to be bold. In many cases she has been bullied online but she has dealt with the haters in a mature manner.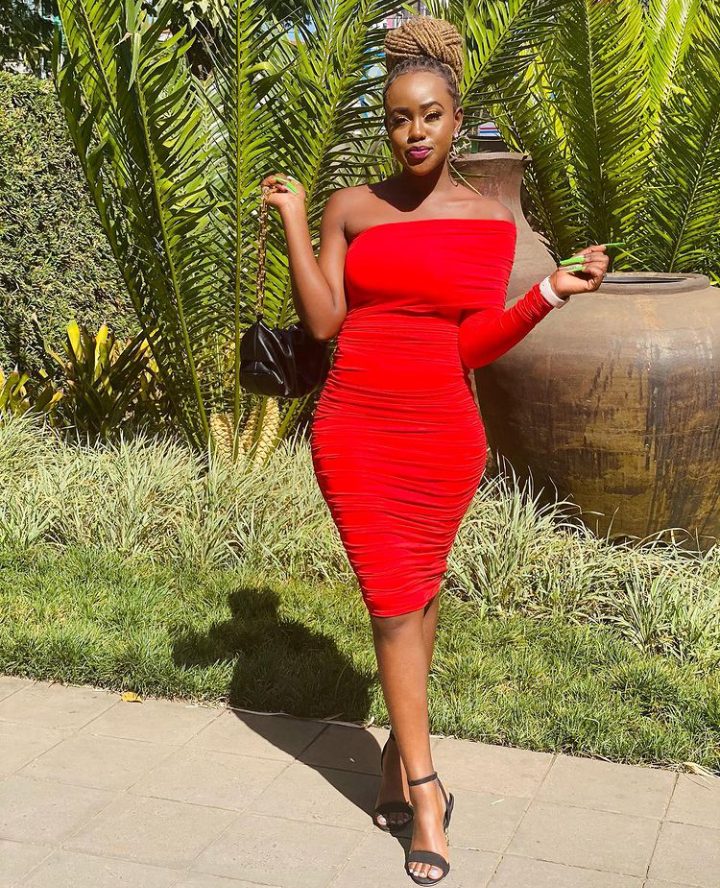 Azziad [Photo |Courtesy]
The Selina Tv show actress has over 900 k followers on her Instagram account and she is heading towards the 1 million mark which is a very good milestone.
Due to huge traffic on her social media timeline she has an easy work when it comes to being a social media influencer.
She has been working with big companies off late which means she is one of the most trusted brand influencers in the country.
Azziad has however gone viral for the wrong reason this time. She posted a video while advertising Go TV. In the video she was playing to characters.
In one part she was wearing jersey with a sweat pant while in the other part she was wearing a short and a jersey.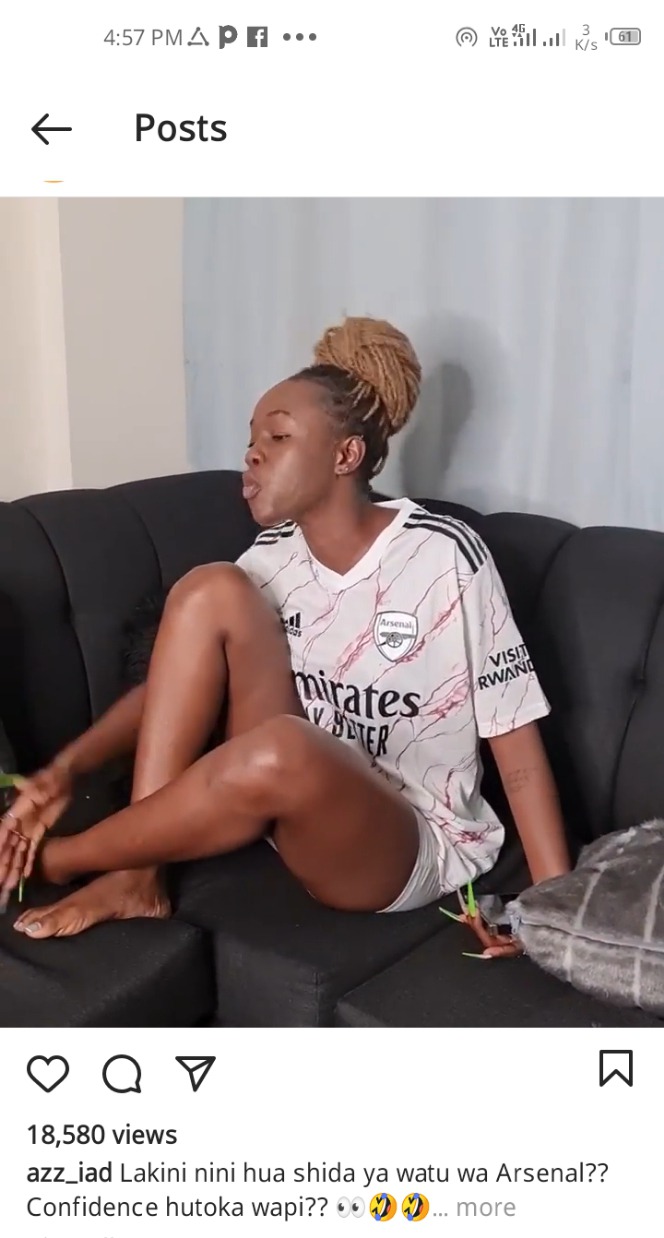 Azziad [Photo |Courtesy]
While playing the second role where she was wearing short Kenyans noticed something weird on her short which might have exposed her.
While she was lying on the coach Kenyans noticed her short was somehow torn and something red popped from inside.
On her comment section many wondered if what they are seeing is what is in the video but Azziad came out on the comment section to explain she was wearing another t-shirt inside.
Her haters however got the opportunity to call her out and tell her to be careful when recording videos next time.
Click here to watch the video.
Here are some of the comments: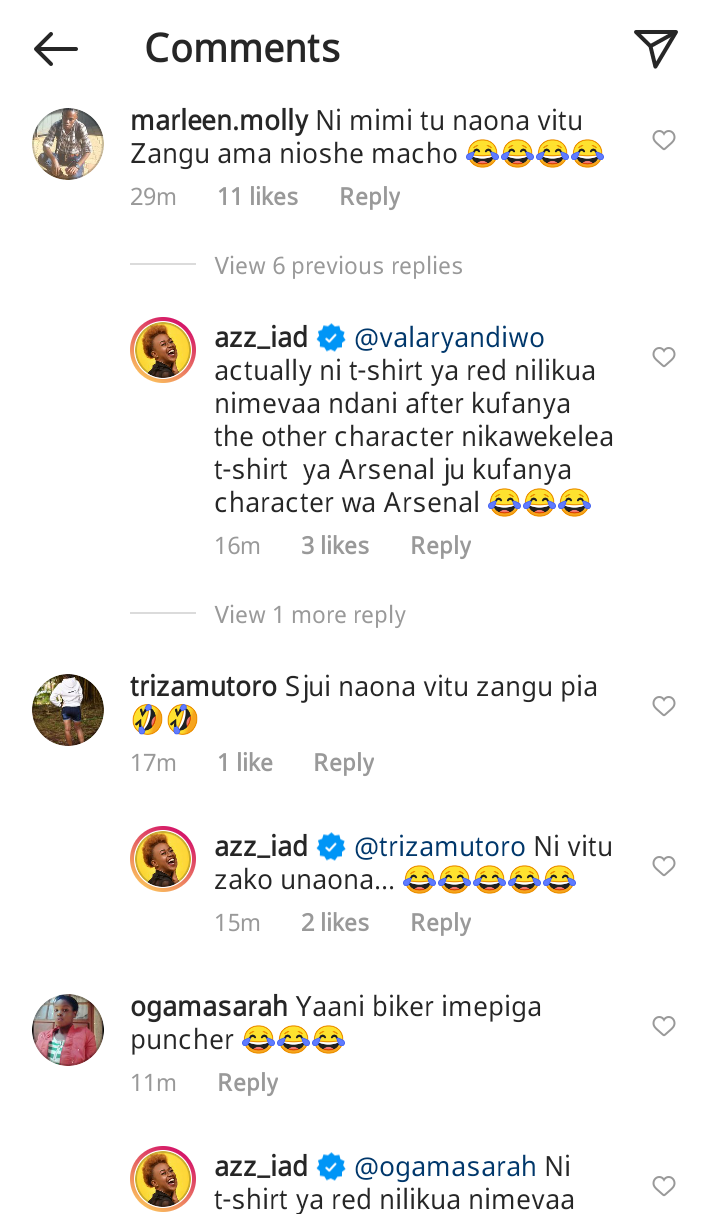 Content created and supplied by: Mercystudio (via Opera News )