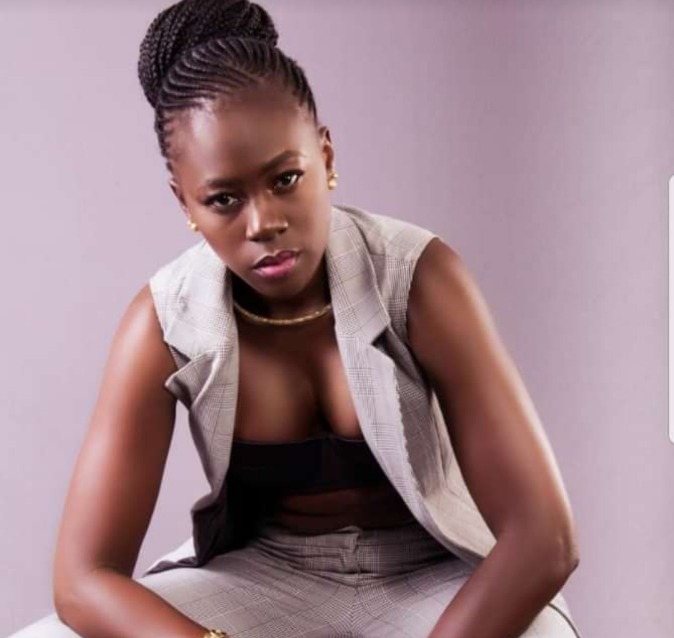 Singer Akothee is definitely not the kind of celebrity who takes in insults and stays calm amid social media critism from haters. She usually hits back at haters instantly. Today, she joked about getting pregnant this year. A hater quickly commented that she is too old at the moment and should leave the idea of getting babies to her daughters. The hater even went as far as calling 38 year old Akothee a grandma.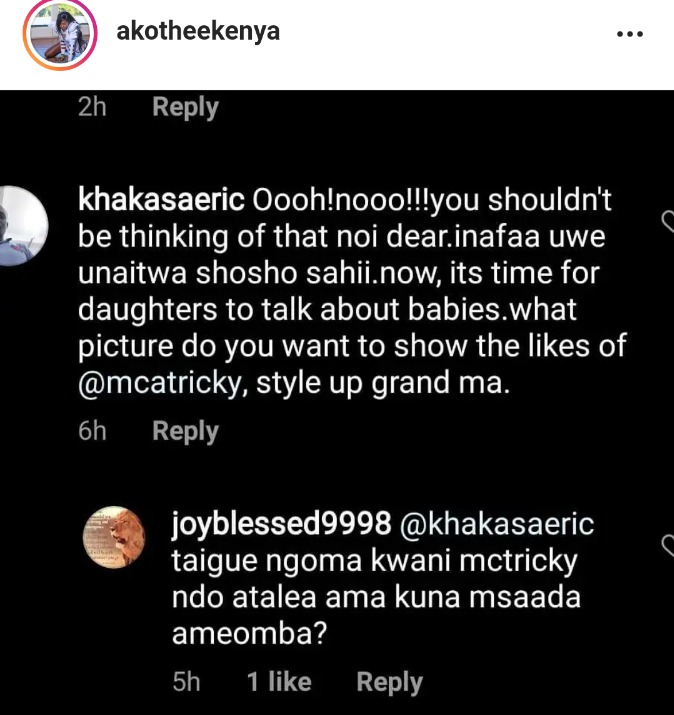 The comment seems to have hit Akothee on the wrong nerve. She posted a screenshot of the comment on Instagram and told the hater to mind her own business.
"Or am I getting pregnant with your mother's uterus ? Will the baby be your burden or it has his own parents 🙆 Why are you taking care of my responsibility with your data bundle ? Go buy skuma wiki and take a seat 🤣🤣🤣🤣This are the witches on social media that will see your baby bump and curse you for nothing ." read part of Akothee's post on Instagram.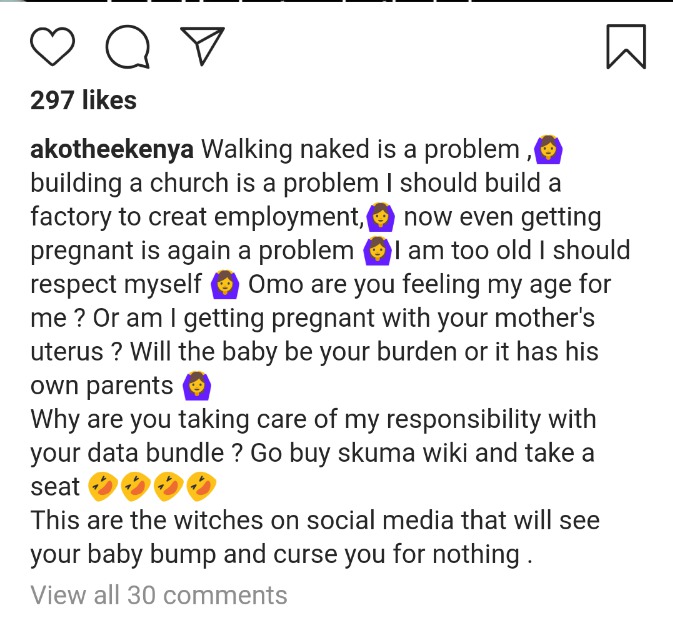 Content created and supplied by: AbbyNews (via Opera News )