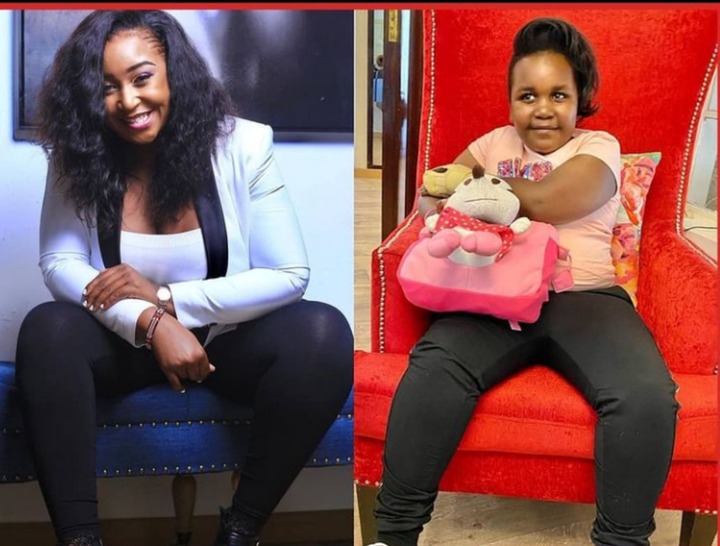 Children, children, children this innocent souls sometimes don't even know how difficult something they ask for is.
Betty Mutei Kyallo is a media personality, a business woman, influencer and YouTuber. She currently owns a huge beauty parlour and barber shop.
She got married but it just didn't work out leading to a divorce some months after her big day. However, she has a beautiful daughter who goes by the name Ivanna. Just like other parents, her daughter means the world to her, she has always given her everything she asked for but will she be able to fulfill her demand this time round?
So on a short clip, Ivanna openly asks her mummy for a baby sister. Betty is left speechless and surprised at the same time. It's clear the girl is tired of being alone and wants a playmate.
Click on the link to watch
https://www.instagram.com/p/CK1uwQ6ntft/?igshid=1icp4ovgorccj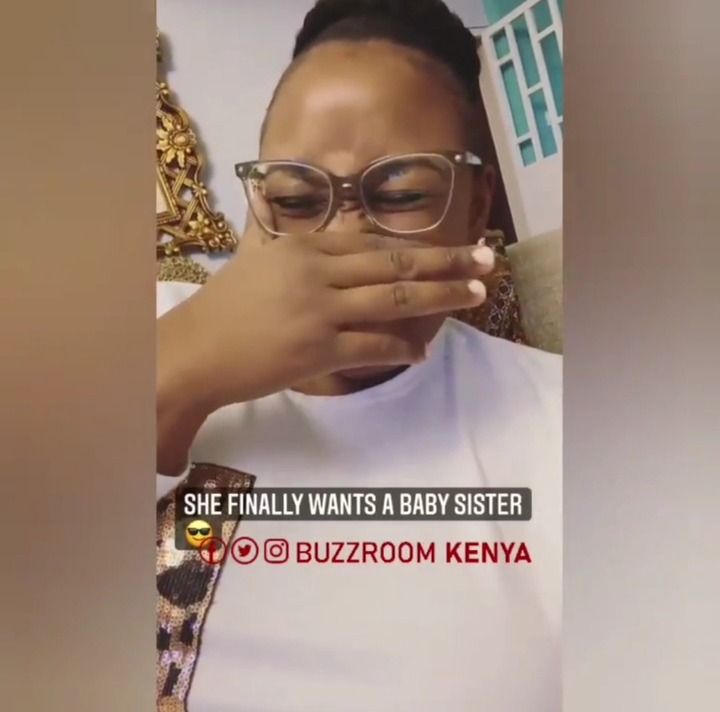 Quite sure Betty isn't prepared for another child right now. So how is she going to deal with her daughter's nagging!? It's obvious she isn't stopping anytime soon.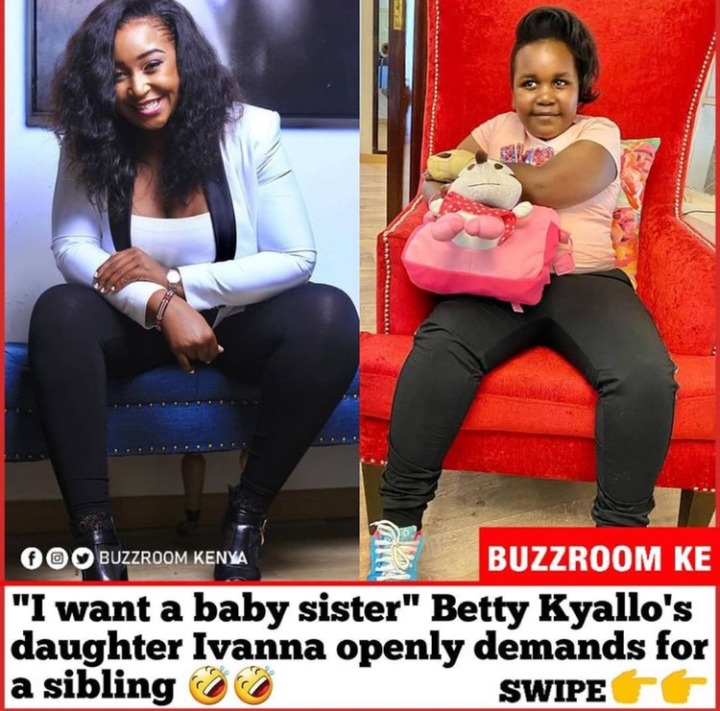 Content created and supplied by: Lilianaoko03 (via Opera News )