When the video of Kajala's daughter, Paula was posted with Rayvanny while kissing over the weekend, Kajala decided to shift all the blame to Hamissa. Whom she accused her of making her daughter drunk and introduced her to Rayvanny and later recorded the videos that were trending online.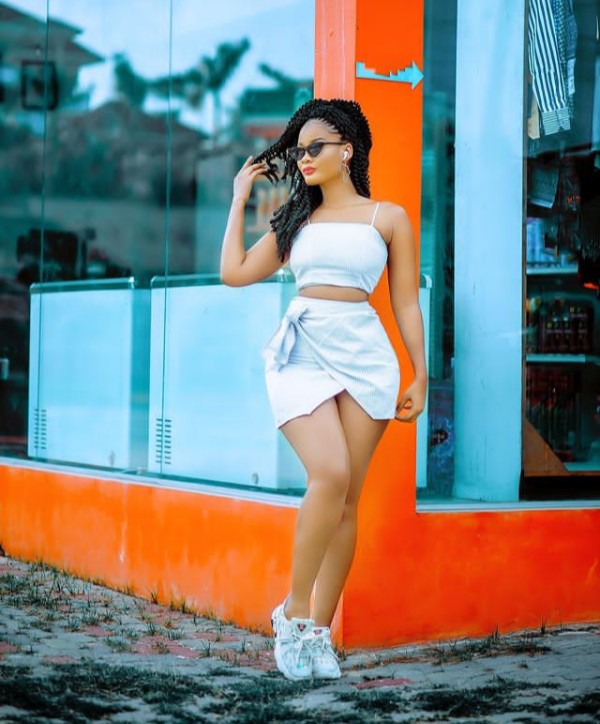 Source Instagram
Hamissa defended herself by saying that on the same day that she is accused of taking Paula to Rayvanny, She had called the mother asked for permission to have lunch with her, took Paula from her home and had lunch and later dropped her back home. She goes ahead and says that the hairstyle that she had on the day that were together isn't the same hairstyle that Paula had on the videos together with the clothes she had on, and for that she feels like Kajala tarnished her name for something she she didn't do.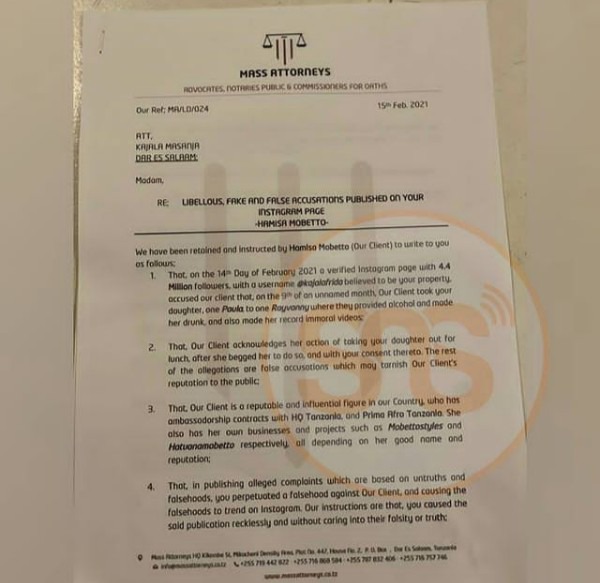 Photo courtesy
Hamissa has now involved a court in Tanzania to help her get 'justice' after her name was tarnished. In the letters that are addressed to Kajala, she has given her 12 hours before she apologized and asks for forgiveness publicly the way she did while tarnishing her home. The letter says that Hamissa's name is used in so many businesses hence associating her name with making a minor drunk and taking advantage of her sexually also affects the businesses.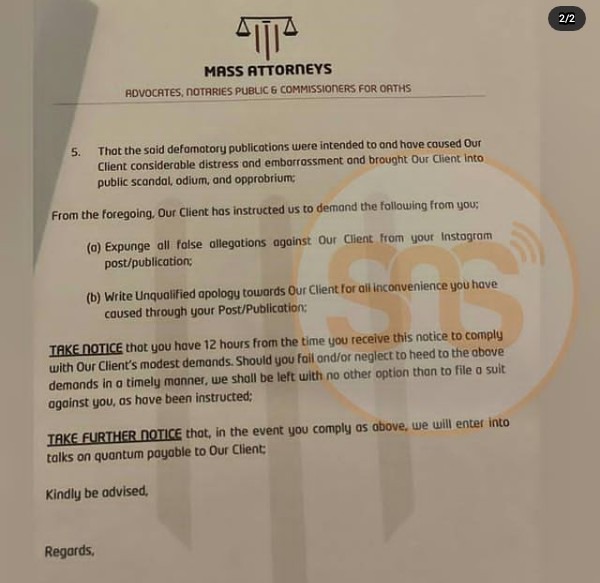 Photo courtesy
Content created and supplied by: SanayaVelma (via Opera News )