The schools are preparing for the National exams which are due in the next 3-4 weeks.The students have been studying hard to ensure that they make it in the coming exams.The recently released assessment tests for the class eight candidates did give a dissapointing picture.There were mass failures that shocked the parents.However, education CS Professor George Magoha has confirmed that the students are ready for their national exams.
As the preparations are going on,the schools principals have raised alarm over the coming exams as far as preparations are concerned.There are fears from them that the form four practicals in Chemistry, Physics and Biology may not be done.This is because the government has not released the capitation funds that had remained.Government had released ksh 19.2billion with ksh14billion going to secondary schools.
The Kenya Secondary Schools Heads Association Mr Kahi Indimuli has raised the alarm."We have not yet received the 24% balance as promised by the government.Schools may not be able to get to KNEC's specimens once they send us the list.We have been patient enough,but now we have decided to raise an alarm that the current state will affect the national examinations.Our teachers have also not been paid yet we depend on them to prepare the candidates for the exams."Mr Indimuli Lamented.If this may be so,then there may be a serious setback in the preparations for the examinations.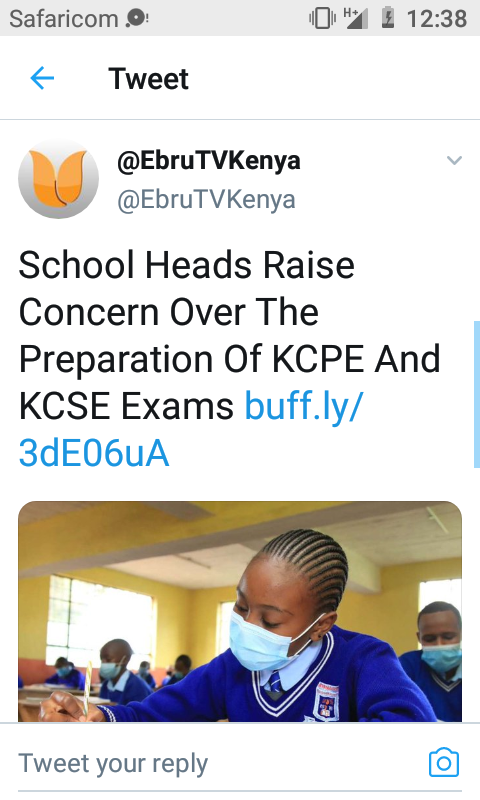 Content created and supplied by: Moz1 (via Opera News )