The Drugs Dr Mwachonda is Using To Recover From Covid-19 As He Reveals His Painful experience
Barely two days after testing positive from coronavirus, the Kenya Medical Practitioners and Dentist Union acting secretary general Dr Chibanzi Mwachonda has revealed the drugs he is using to heal from Covid-19.
However his friend has advised him to use Chloroquine. But Dr Mwachonda says he has opted to keep off from the dreaded drug due to its side effects.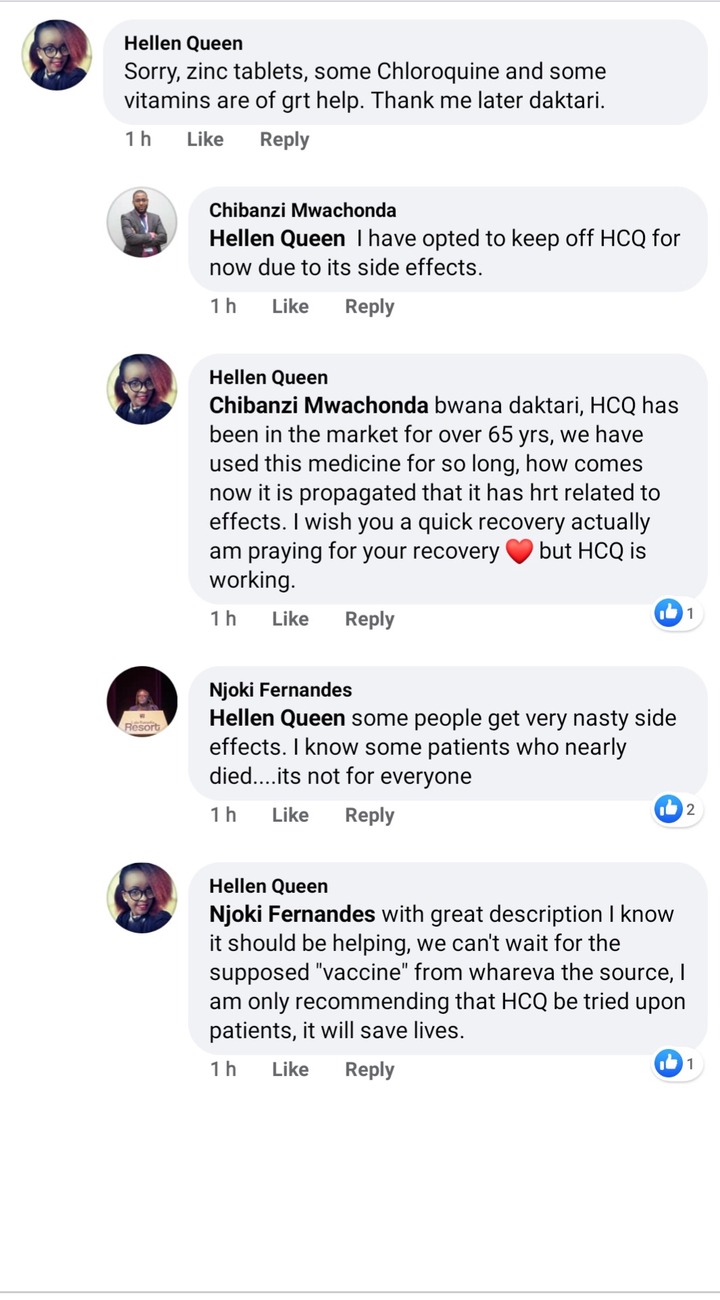 Dr Mwachonda revealed he got the dangerous virus while dispensing his official duties. He stated he is safe as contracting tracing and testing of all close contacts intensifies.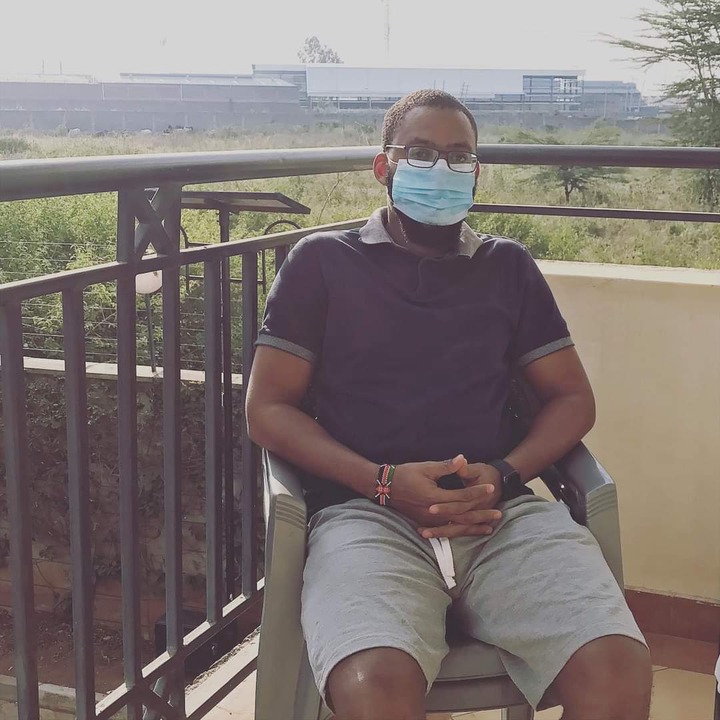 But today, the doctor revealed his condition saying the body aches have been tormenting him.
"Those with no symptoms at all should count themselves lucky. The waxing and waning nature of the symptoms can put one in a state of apprehension. One hour you are fine, next hour your body is acting up. But overally, I am quite stae with mild symptoms," revealed Dr Mwachonda in hisFacebook page.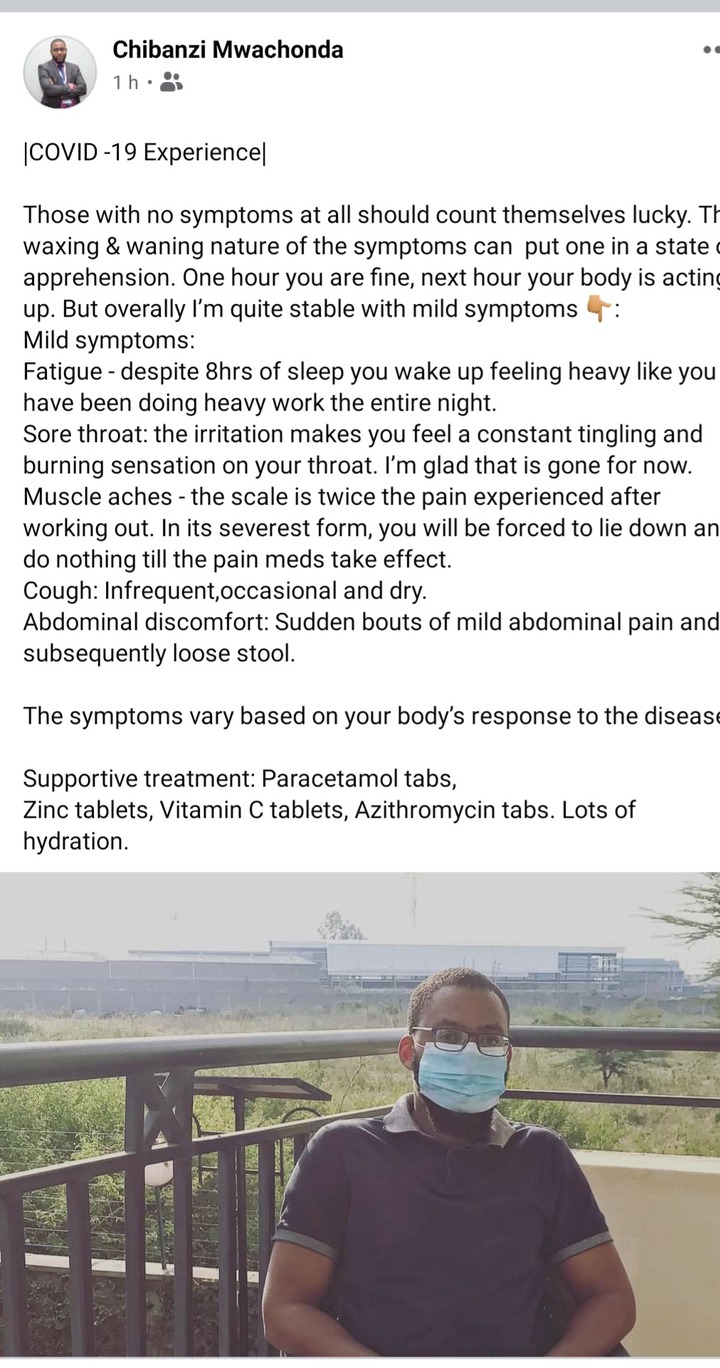 He insisted fatigue has been his major bane.
"Despite eight hours of sleep, you wake up feeling heavy like you have been doing heavy work the entire night," Dr Mwachonda added.
The medic said sore throat and irritation makes him feel a constant tingling and burning sensation on his throat.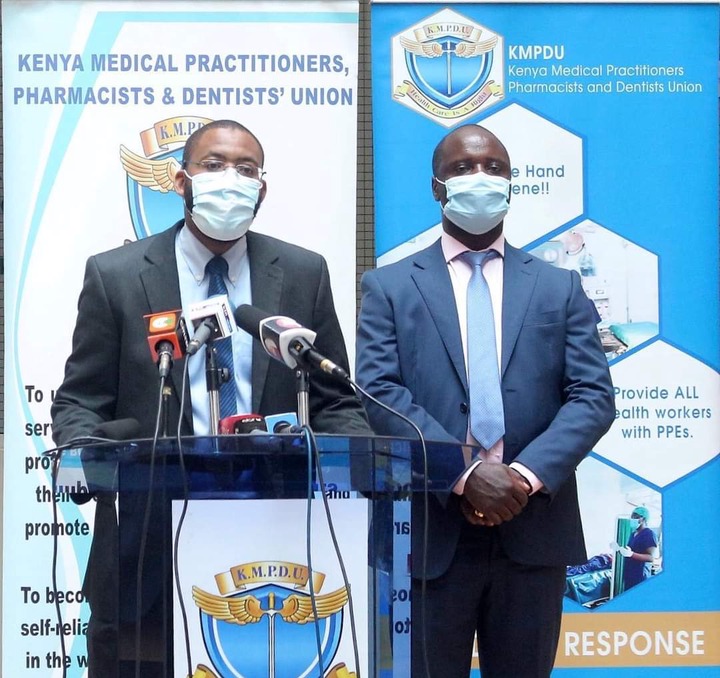 "But I am glad that is gone for now. Muscle aches, the scale is twice the pain experienced after working out. In its severest form, you will be forced to lie down and do nothing till the pain medication takes effect," he insisted.
He said the coughs are infrequent, occasionally and dry. Sometimes the patient suffers abdominal discomfort. The pai includes sudden bouts of mild from the abdominal and subsequent loose stool.
Dr Mwachonda said the symptoms varies based on bodies response to the disease.
He uses Zinc, paracetamol and Vitamin C tablets. Others including Azithromycin tablets and lots of hydration.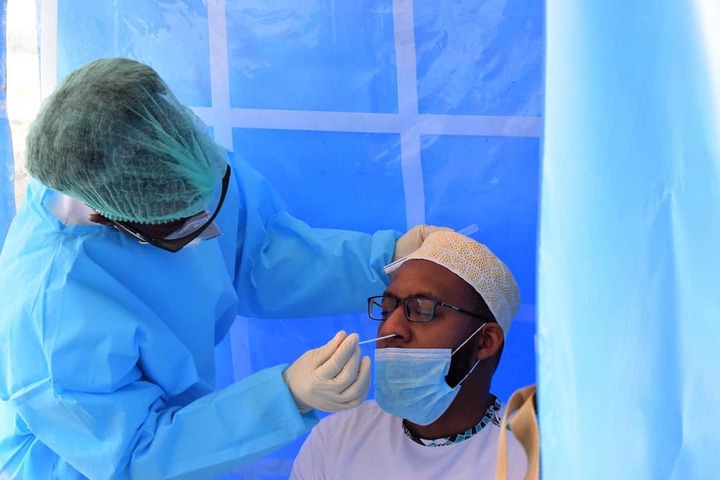 Source: Tishouma (via Opera News )