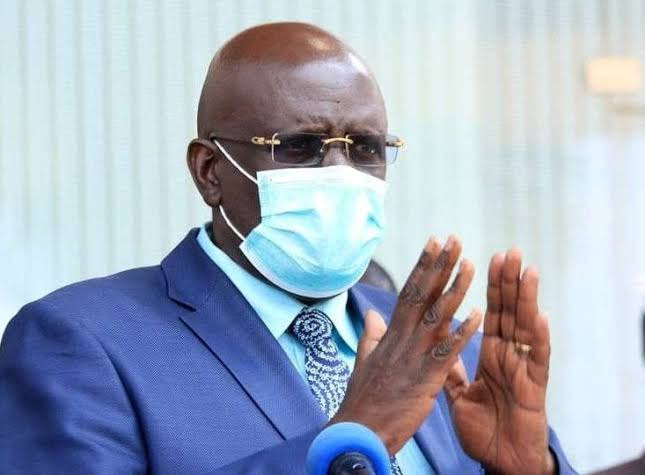 Education Cabinet Secretary Professor George is the talk in almost every news that stormed the headlines today. Check out below.
1. Fake Mathematics Paper, Declared CS Magoha
Ministry Of Education through CS George Magoha says that the 2020-KCSE Maths paper leaked by Betta Mutuku principal of ABC secondary in Machakos through her WhatsApp status was fake. However, some people think that CS Magoha is hiding the truth.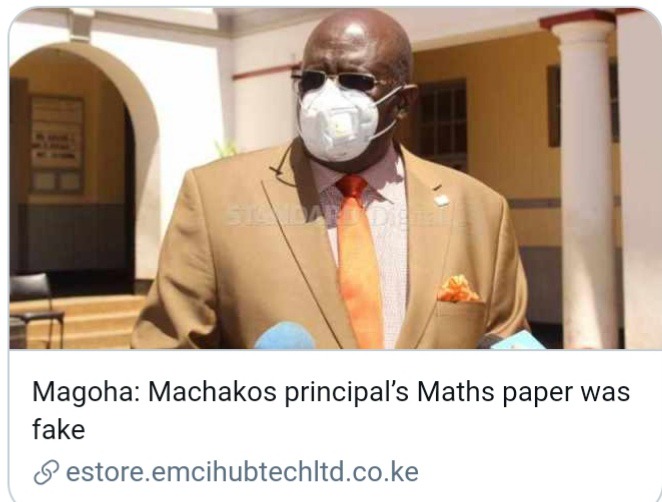 "There's no way your good rude professor would hoodwink Kenyans that the 2020 KCSE exams were or are done with the utmost integrity. Never! Just revoke this and set a new piece otherwise it's pointless that in a fortnight, the country will be treated to a profusion of lies on hard work," wrote a Netizens via Twitter.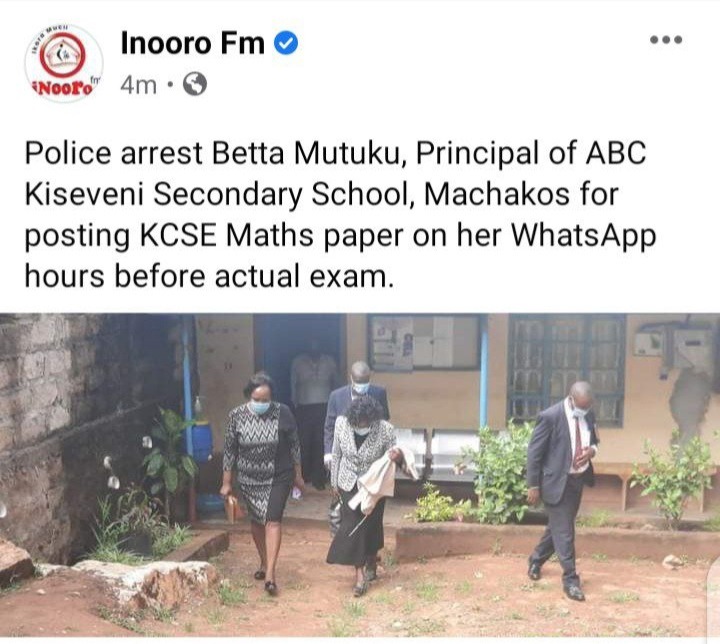 Earlier today, Mrs. Betta was arrested for allegedly sharing Mathematics paper hours before the stipulated time of commencement of the paper.
2. KCPE Results be released in a fortnight
Prof. Magoha made it clear that KCPE 2020 results will be released in two weeks from today. This information caught candidates and parents across the country by surprise.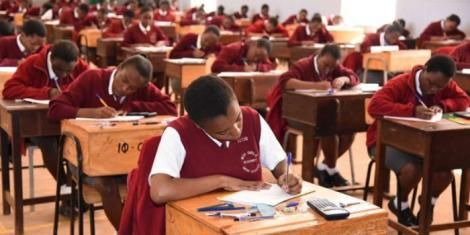 According to Magoha KCPE marking is almost done with only Kiswahili Insha and English composition marking remaining.
3. A Journalist find it rough Following CS Magoha's Confrontation
The Education CS Magoha is said to have confronted a journalist over his comment on the ongoing KCSE exams.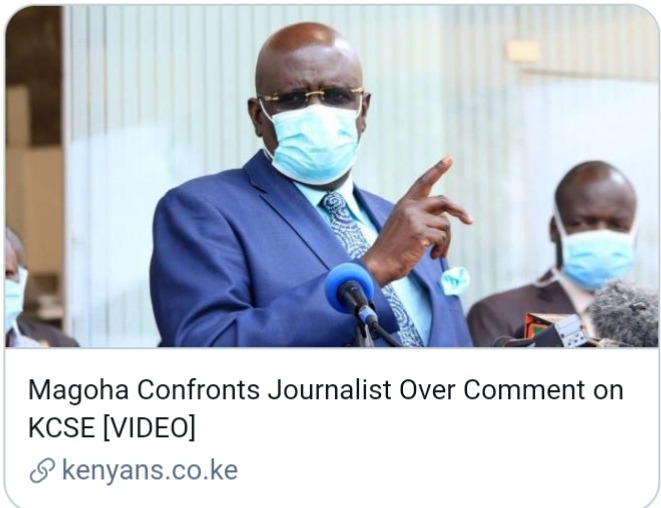 "What do you mean notorious? This man does not understand English. There is nothing that has happened," responded Magoha to the journalist who inquired from him to comment on the rising case of exam leakage on the ongoing KCSE examinations.
What do you think of Magoha's remarks?
4. TSC's appreciation to Teachers
Teachers Service Commission appreciates the role played by its employees in the ongoing KCSE 2020 Examinations. TSC wants teachers, center managers, supervisors, and invigilators to maintain high standards of integrity and uphold professional ethics.
Content created and supplied by: J.Arness (via Opera News )