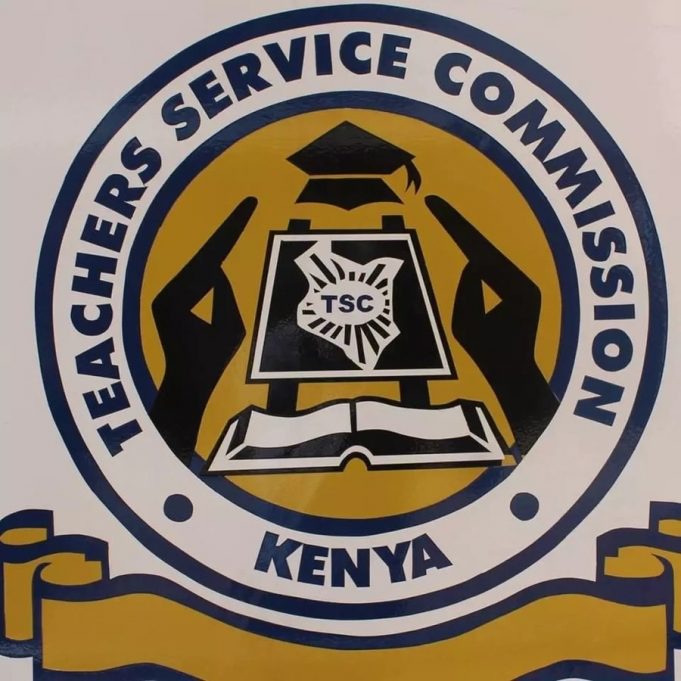 The teachers service commission has proposed tough disciplinary actions to teachers who mishandle the TPAD 2.
On account of the letter sent to the headteachers and principals,the commission notes how the teachers and schools have mismanaged and mishandled the TPAD.
According to the commission,TPAD is a calendar of events that must be strictly adhered to. The commission has,however noted that some teachers have done self assessment for this term to an extend that they are through with the while term yet its only the mid of the term.
The commission has warned that any teacher found contravening the TPAD calendar will will be held responsible and disciplinary actions taken. Such teaches may end up receiving 'show course why' letters.
The commission insists that the heads of schools should bring this to teachers attention . The commission warns the headteachers and principals that they will not be spared either if the teachers keep contravening the TPAD calendar.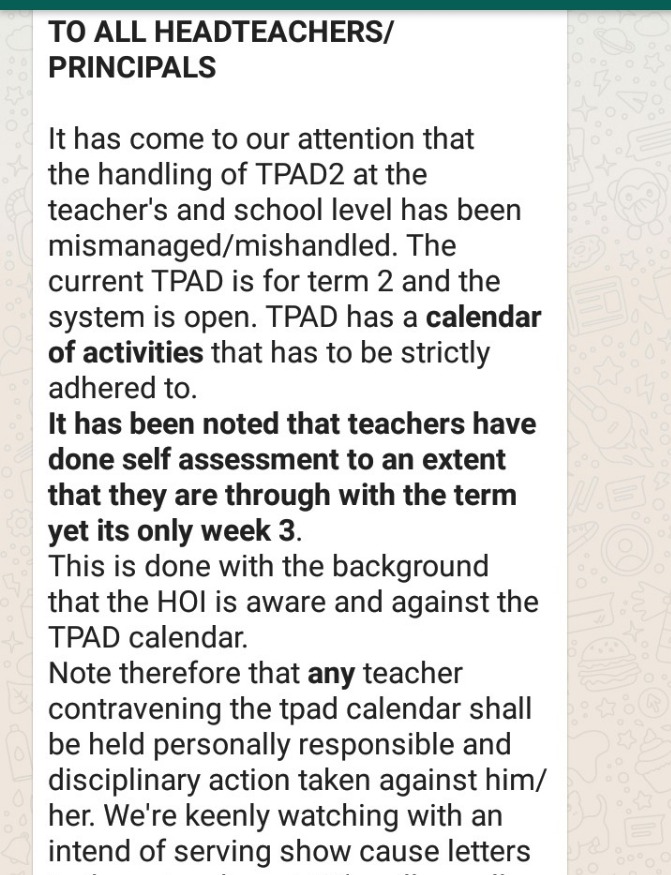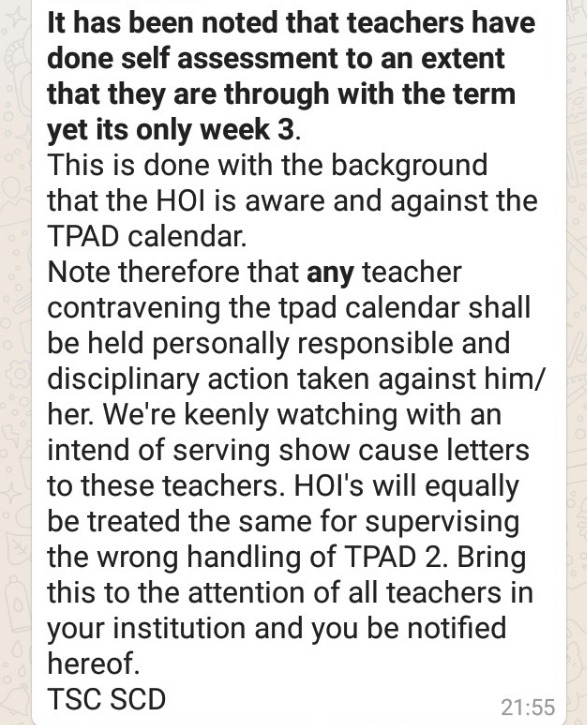 Content created and supplied by: @mboka (via Opera News )