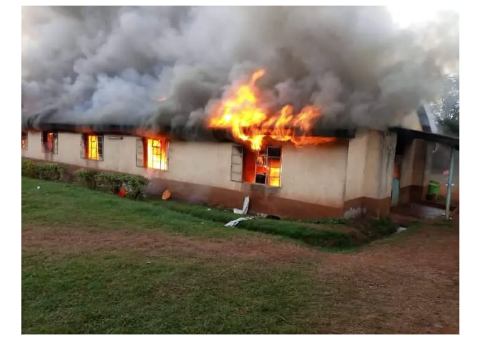 Sad news as a another school has been burnt down. This comes after the ministry of education has been putting possible measures in order to stop the unruly and unrest of the students in this country, therefore the ministry of education proposed canning to be reintroduced in the schools, however the indisciplined cases have continued to be reported from various schools of the country. This is too embarrassing, especially parents who incur all the cost of repaying the destructions which are caused by the indisciplined cases at the schools in this country.
Teachers have been putting more efforts to ensure that students have caught up with the education, after staying at home for quite a number of months. However students have been fighting teachers whenever they try to correct them. Some of the students have been sneaking from the school for love affairs and others have been burning down the schools.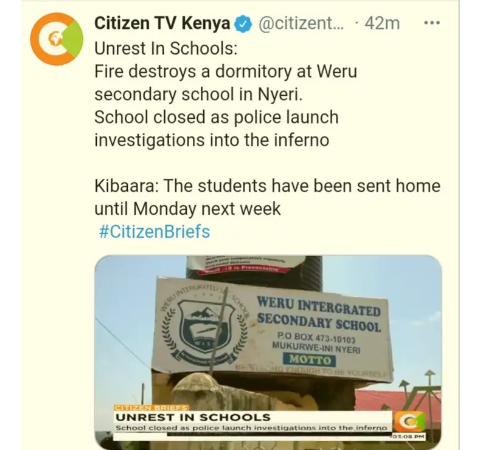 Sad news now as fire destroys a dormitory in Weru Secondary School in Nyeri County. The police officers arrived at the scene and launched investigations into the inferno. According to witnesses, the fire started at 7:00am, the school management was forced to send their students home.
Kindly feel free to share, like and give your views
Content created and supplied by: Bundii (via Opera News )