News Just In: Education and Health Ministries to Assess the State of learning From Next Week
Ministry of education in conjunction with that of health have today assured Kenyans that the lives of learners are in a very close supervision by the government. These were said during the today's briefing after the health ministry met with Kenyan scientists to seek consultation about the rising gain of covid 19 cases in the country.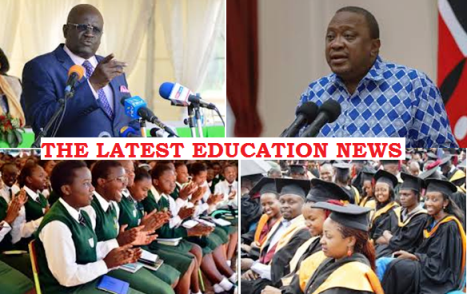 While addressing the media today after the meeting, Dr. Amoth said that they are going to send health officers in schools in partnership with officers from the ministry of education to do the said assessment and file a daily report on how learners are fairing in schools. He also urged teachers and other education stakeholders to be keen on learners and report any suspicious cases to the health authorities.
Otherwise the education CS Prof. George Magoha had hinted to parents that other learners will be allowed to join the class 8 and form 4 candidates together with grade 4 pupils possibly by early November in an attempt to bring back learning to normalcy in the country.
Content created and supplied by: MCGASTIVE (via Opera News )