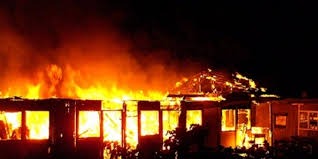 The students' return to schools was seen as a way in which the learners would be relieved from education backlogs and delays in their lives.The long closure of schools from March last year had been great stress to majority of the parents at home.Besides that,the students had been engaging in some vices which would be risky to the society.
The brutality of the students in schools have been detrimental.Many teachers have started living in fears in schools.The debates on whether to return the corporal punishment in schools or not have been going on.The parents and some education stakeholders have proposed the return of the punishment in schools.Education CS Professor George Magoha has come in to support the proposals.However,the teachers union Knut has opposed the proposals.The union has argued that this may give rise to fights and attacks especially against the teachers.
The teachers on the other side have cried foul of the government's restrictions to them in punishing the rogue students in schools.Currently,atleast 15 schools have been torched by the students.Surprisingly,most of these schools are boys schools.Today,Lumakanda Boys Secondary School joins the list of the torched schools after boys raizesd down two forms.
Content created and supplied by: Moz1 (via Opera News )