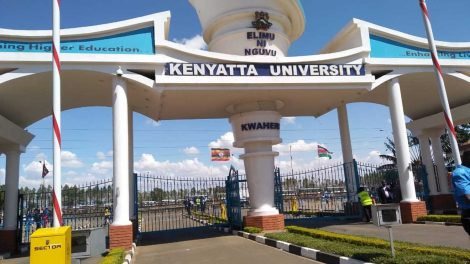 Kenyatta university(KU)has announced its 48th graduation ceremony that will be held on Friday 18th December.The graduation will,however ,be done virtually due to the covid 19 guidelines which forbids groupings of many people.
The live streaming of the graduation ceremony shall be live on KUTV,Ntv,Ku website and university social media.
The graduation fee shall vary each level.certificates and diplomas will pay 5500,bachelors 6000,postgraduate diplomas 6200,masters 6500 and doctorate 7000.
Graduands who wish to pick gowns for their own celebration and purposes of photography will pick them between 7th and 16th December.The graduation attires should be returned by 15th January 2021.Failure to return it within specified time will attract a fie of kshs.500 for each day after the deadline.
All PhD students are expected to attend a virtual graduation rehearsal which shall be held on Wednesday 16th December. The rehearsals begin at 9.00 am.
The actual virtual graduation ceremony shall take place on Friday 18th as from 8.00 am.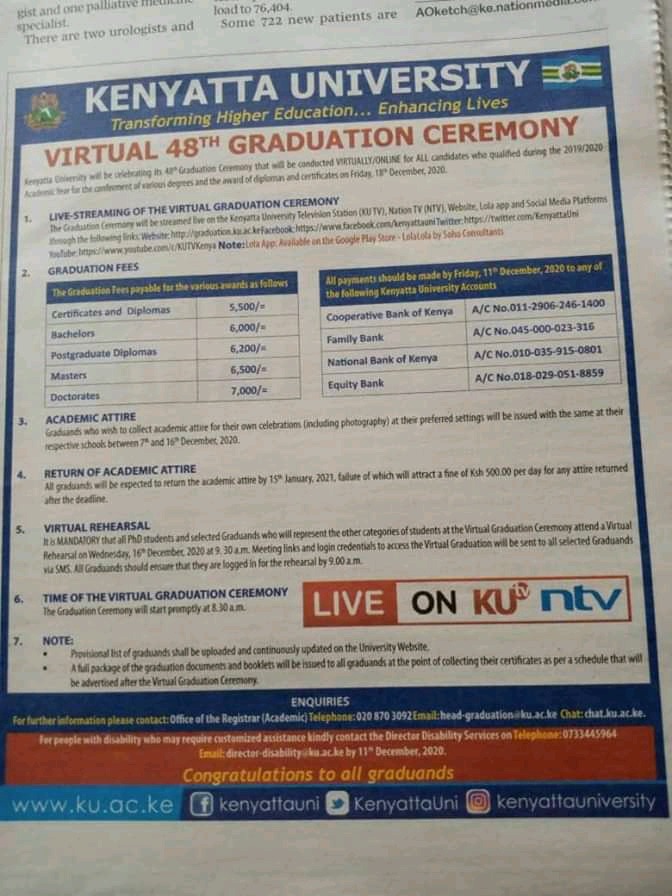 Content created and supplied by: @mboka (via Opera News )