"Funny Girls School Name That Has Raised Mixed Reactions"- Seek Advice Before Just Naming Anything
There is an African proverb that says "Hatire Retwa Retagekoria Mwana" meaning there is no name that can't make a child grow. In show the proverb says that a child can be given any name and and still they will grow and achieve their dreams.
However some names that we give to our institutions and business matters alot as some can affect the entire business. We have witnessed some schools being given funny names that reflects in their performance.
For instance there is a school in Kisii county that was given the name Nyakemincha in the Ekegusii dialect means the tail. The school once was named the last school countrywide in terms of performance.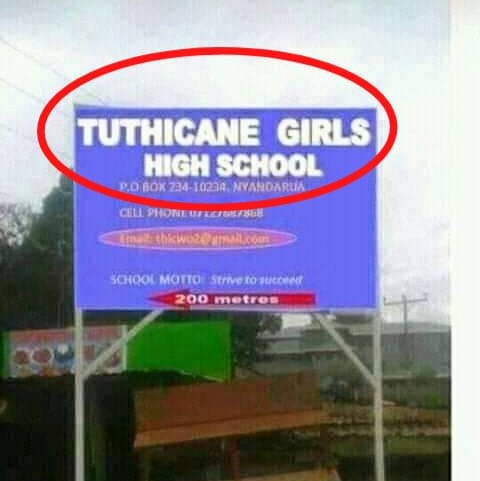 A girls high school signboard in Nyandarua county has raised mixed reactions who decided to name the school and what intentions he or she had.
The school goes by the name 'Tuthicane Girls High School'. There are many pretty and beautiful names out there that you can give your school or your business. Some names are just wanting and should be considered before just naming anything.
Content created and supplied by: Nduatiekym (via Opera News )