On Wednesday, a Kabarnet court directed that the body of a man buried outside a classroom in Koroto Day Primary School, Baringo North be exhumed after the school was embroiled in a land tussle with the family of the deceased.
And on Thursday, it took the law enforcers and Baringo public health officers three hours to exhume the body of the late Paul Kipchabas who was buried near the school gate and his grave cemented.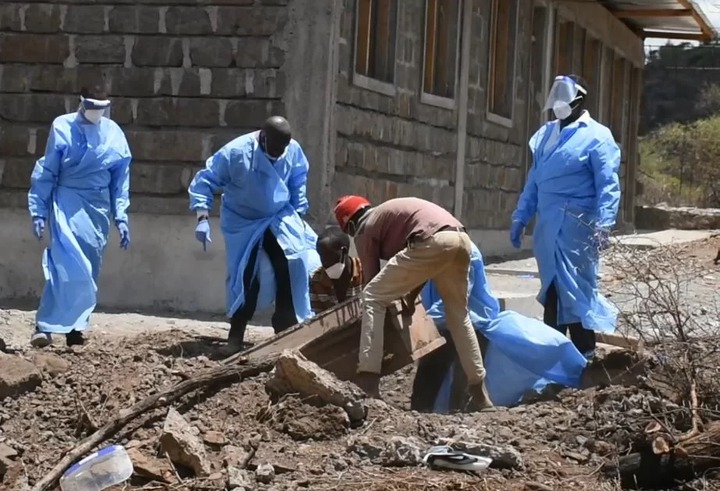 While giving the verdict on Wednesday, Kabarnet Resident Magistrate Vienna Amboko said the body which had been buried outside the school's classrooms for nearly a week could disturb the students peace of mind.
However, Kipchabas family, which had vowed to resist any plans to exhume the body, was forced to watch from a distance, as heavy security present ensured the court's directive is carried out.
A contingent of armed Rapid Deployment Unit and Kenya Police officers oversaw the whole process and were prepared in case of any eventuality.
Speaking to the press after the exercise, Baringo North Public Health Officer Evans Cherogony said the body will be taken to Baringo County Referral Hospital mortuary.
The Health Officer said the body is going to be preserved for a while before being interred at a public cemetery, after the the family of the deceased flatly refused to go and burry him at an alternative land.
The family has been accusing the secondary school of crabbing its land after they willingly donated part of it for the construction of a primary school.
The deceased died on March 23 and was buried at night three days later.
Content created and supplied by: NRMedia (via Opera News )