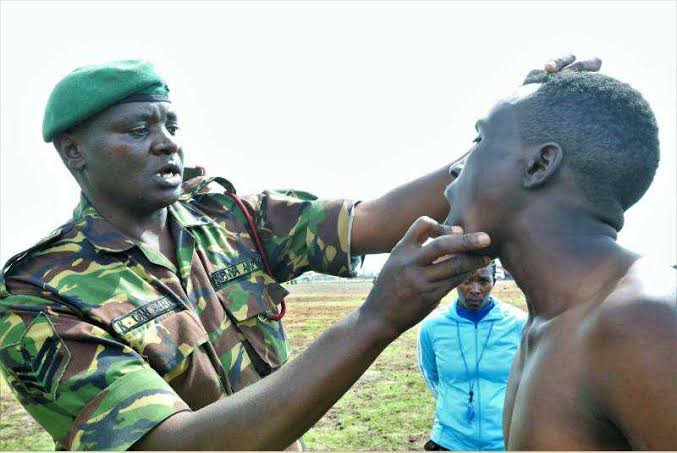 Kenya Defence Forces(KDF) is continuing with its recruitment exercise across the country. But do you know the other requirements apart from the obvious ones? KDF recruiters consider some of the most bizarre traits during the process.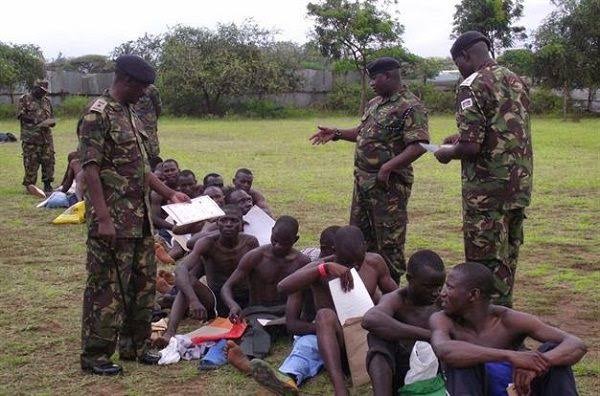 1. Your Skin Colour.
The KDF on skin colour is; the darker the better. Believe it or not, a light skinned person will find it hard joining the forces no matter how qualified they are in other areas. Reasons given by KDF for this decision is the belief that light skinned people are 'soft' and can barely handle themselves on times of combat. This stand is quite unfair because skin colour is simply genetic and physical which can not be used as a measure of bravery or intelligence. It is the same as assuming that people with large eyes see better. The size and shape of the eye is simply genetic and it doesn't in any way affect the function of the organ. I mean, Someone could be as dark as ever and still be a coward. The other reason that prompts KDF to take this stand is that light skinned people reflect light easily and can thus give out the location of the troops to the enemies. I really lack words here. Is this to say that overseas countries don't have soldiers? This is an open discrimination against light skinned Kenyans.
2. Having A Rude Face.
Soldiers are required to have zero emotions. You should all the time appear cool. Any sign of emotions will get you out. The question here is who determines emotions and what criteria are they using to establish the 'rude face'. The face that may appear rude to you may not actually appear rude to other people. Who gets to determine the threshold of rudeness. This trait is completely unfair as it is subjective to an individual's perception and not facts.
3. Having a grade higher than the normal D.
Grades such as Bs and As raise eyebrows amongst the recruiters. They would rather have people with lower grades join the forces. The reason for this is still unclear. This is still discrimination against people who passed their examinations. With diminishing job opportunities in our country, graduates are looking for any jobs to earn an income. It simply not fair when one is discriminated because he or she passed highschool examinations.
Content created and supplied by: @Pmejja (via Opera News )