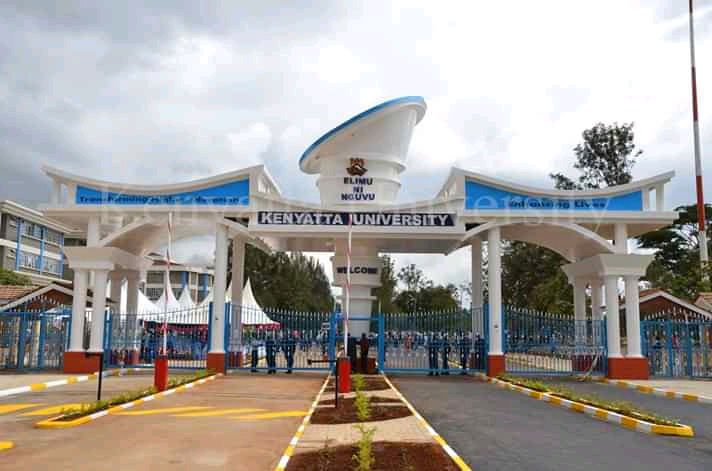 Kenyatta University students have today been handed a sigh of relief. This is after the University's top management reconsidered the fee payment deadline. The University students have lately been expressing their anxiety over the approaching deadline for fee payment.
According to earlier information,all students both self sponsored and government sponsored had to clear fees before today. The date had been released by the University's management in their usual academic calendar for each semester.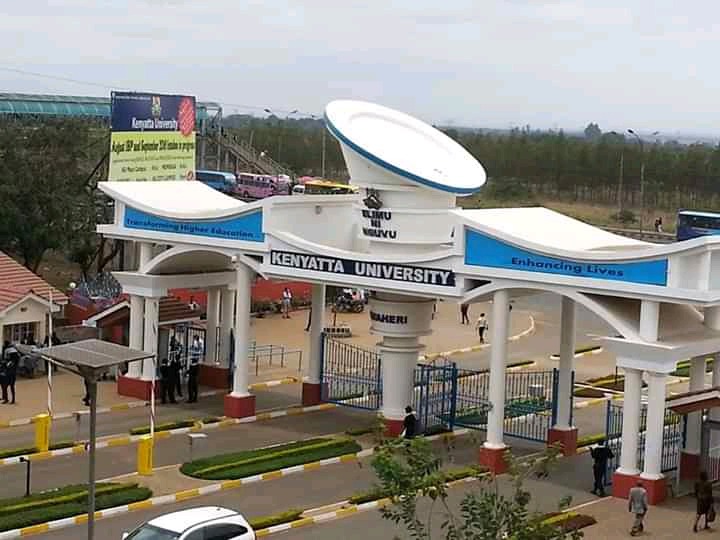 The students were also concerned following the late disbursement of money by Higher Education Loans Board. Helb had not yet disbursed the money for students who are registered with the board. Kenyatta University students now have a reason to smile after the campus released a new memo concerning fee payment deadline.
The memo released today gave those students who were yet to clear the fees upto date eleven. This is a huge relief to students who could have been locked out of studies this semester. However,the management stated that the above restructured date is to be strictly followed. Units registration deadline has been kept on date fifteenth this month.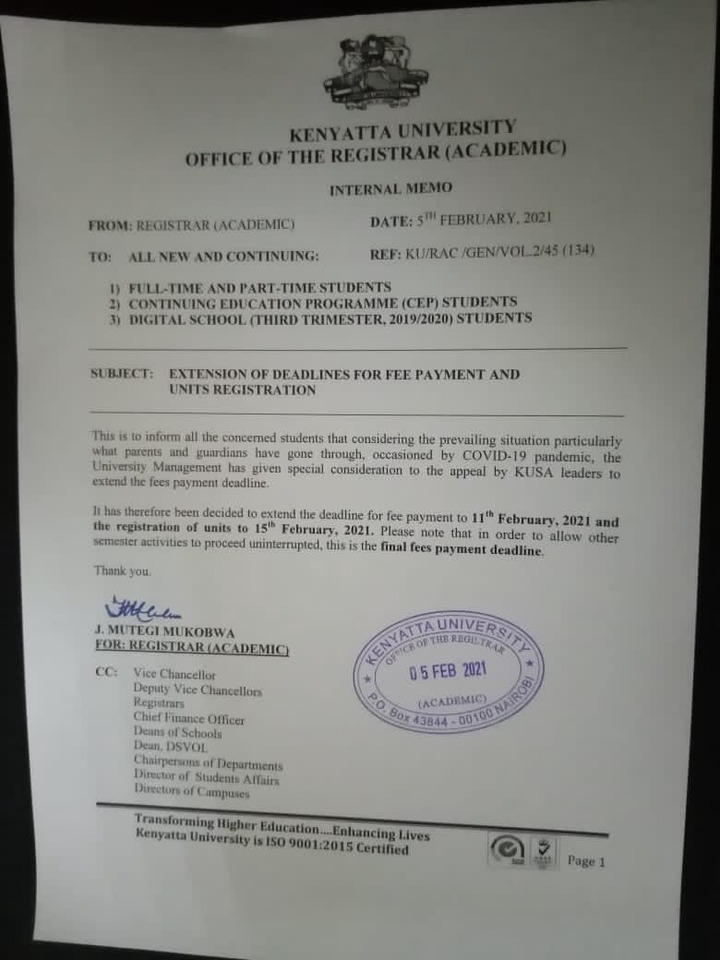 Content created and supplied by: evans007 (via Opera News )