Finally, The Fate Of School Reopening Revealed
Matters concerning the reopening of schools have remained a mystery. Many parents are just there not knowing what to expect but wait for the directives from the authorities.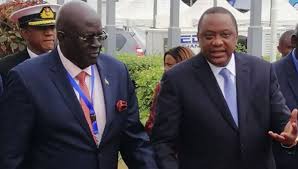 Students who are awaiting for National extimatitions like class 8 pupils and form 4 students were sent back to school on 12th of October. They are then expected to start their examinations during the month of March.
Grade for students were also sent back to school the same dates. As the parents are now waiting for the other classes to be directed, the standard has revealed that the other classes may be sent to school by the first week of November.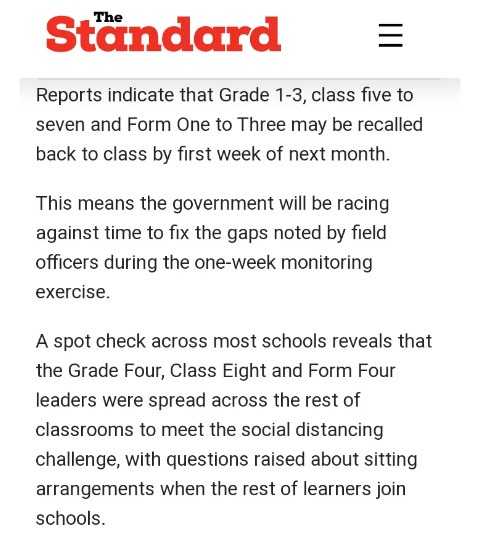 This is in a bid to save the 2020 academic year that was in a risk of being lost.
The students will now not have long holidays but at least ten days of from December 23rd and resume on January 3rd 2021.
Content created and supplied by: JackNdi_01 (via Opera News )