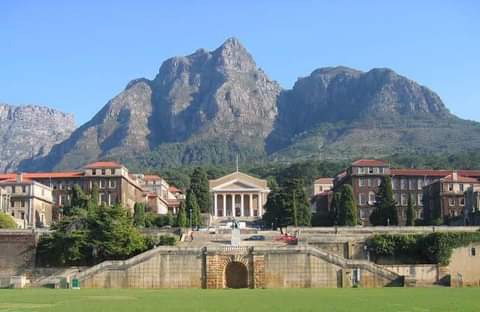 The desire for better education have lead for several researches mong the scholars and those who might be giving them the helping hand so that they may quench their thirst for the knowledge advancements. This were the best ranking according to the world university rankings.
1. University of Cape town South Africa🇿🇦
the pride of south Africa was placed on the top as the most advanced leading learning institution
It achieved a rankof 198 in the 2019 QS world University rankings thereafter of 156 in the 2019 Times Higher Education world University rankings and a rank of 201–300 in the Shanghai Academic ranking of world Universities, making it the highest-ranked African university.
2. University of the Witwatersrand South Africa🇿🇦 with more advanced courses in the planet
3. Stellenbosch University South Africa🇿🇦
4. University of KwaZulu-Natal South Africa🇿🇦
5. Aswan University Egypt🇪🇬
6. Durban University South Africa🇿🇦
7. University of Ibadan Nigeria 🇳🇬
8. Makerere University Uganda🇺🇬
9. Mansoura University Egypt🇪🇬
10 Ferhat Abbas Setif University 1 Algeria🇩🇿
Content created and supplied by: Feotymedia (via Opera News )