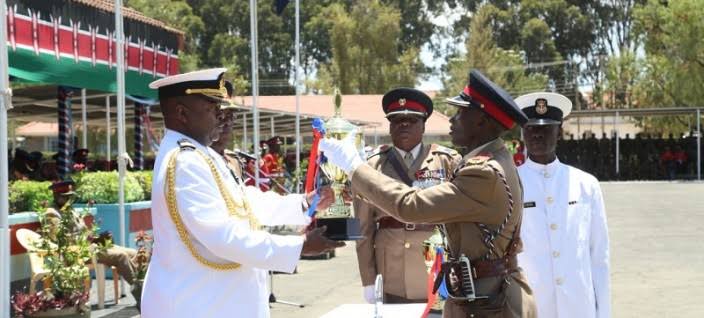 General Service Officers are the leaders, decision makers and managers of the Defence Forces. A Line Officer leads, directs and motivates our front line troops, while Specialist officers specializes in their field of study.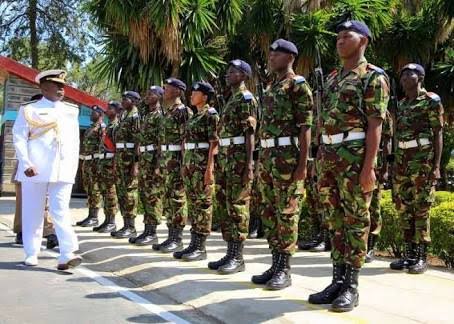 A General Service Officer cadet should have: mean grade B (Plain) in KCSE with a minimum subject grade of C+ (Plus) in English, Mathematics and in any one of the Pure Sciences (Physics, Chemistry or Biology). Those aspiring to join KDF in this category should note that the initial training period will cover three (3) continuous years leading to a BSc in Military Science and Security Studies on successful completion.
Specialist officer should have the following minimum educational qualifications:
Mean grade B (Plain) in KCSE and an undergraduate degree from a recognized University/Institution. Must be registered with the relevant statutory body, where applicable and with a minimum of two (2) years' working experience.
General requirements are as states below
•Be Kenyan citizens with no dual citizenship.
• Age – between 18 and 26 years old for GSO Cadets and up to 29 years for Specialist Officers.
• Be physically and medically fit in accordance with the military standards
• Have no criminal record
• Minimum Height:
•• Men 1.60m (5ft 3in).
•• Women 1.52m (5ft)
• Minimum Weight:
•• Men 54.55 Kg (120 lb).
•• Women 50.00 Kg (110 lb).
• Female candidates must NOT be pregnant at the time of recruitment and during the entire duration of training.
Content created and supplied by: RetlaWalter (via Opera News )