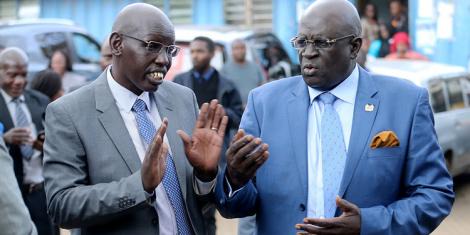 The Education sector in the country has been brought to a standstill yet again after Uhuru's new directive on the closure of schools with only candidates allowed to sit for their examinations.
Uhuru's decision came at a time children had just gone for their April holiday and were supposed to resume back to school on May.
His new directive has therefore elicited confusion on whether schools would be reopened on May.
The rising COVID-19 cases in the country have also added fuel to the rising confusion among parents and students with many afraid that the Education sector could be paralyzed like last year.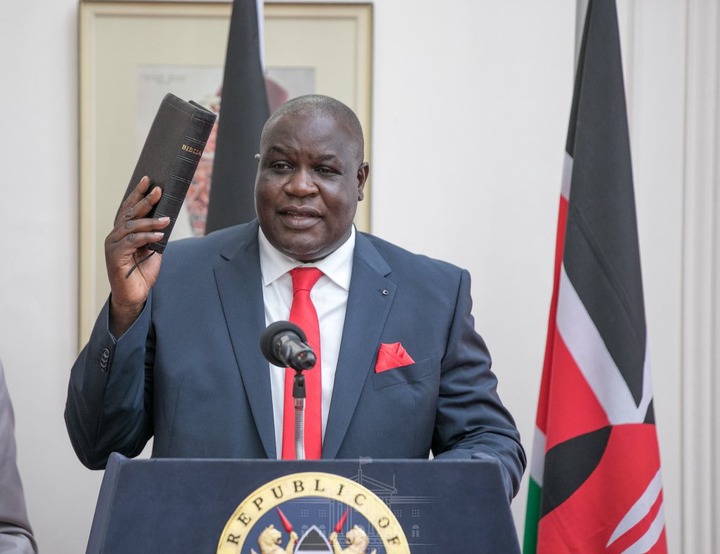 It now seems like the government would not allow schools to remain close for long like it did last year.
This is after Education PS Jwan Julius has now delivered good news concerning school reopening in May revealing what parents have been suggesting to the Ministry of Education.
Speaking to the Standard, Jwan has stated that there is a likelihood that learning would resume soon in the country.
This is after a section of the parents have suggested that children are more safer in schools than they are at home.
He has however stated that the final decision on school reopening will be made after much consultation within the next two weeks.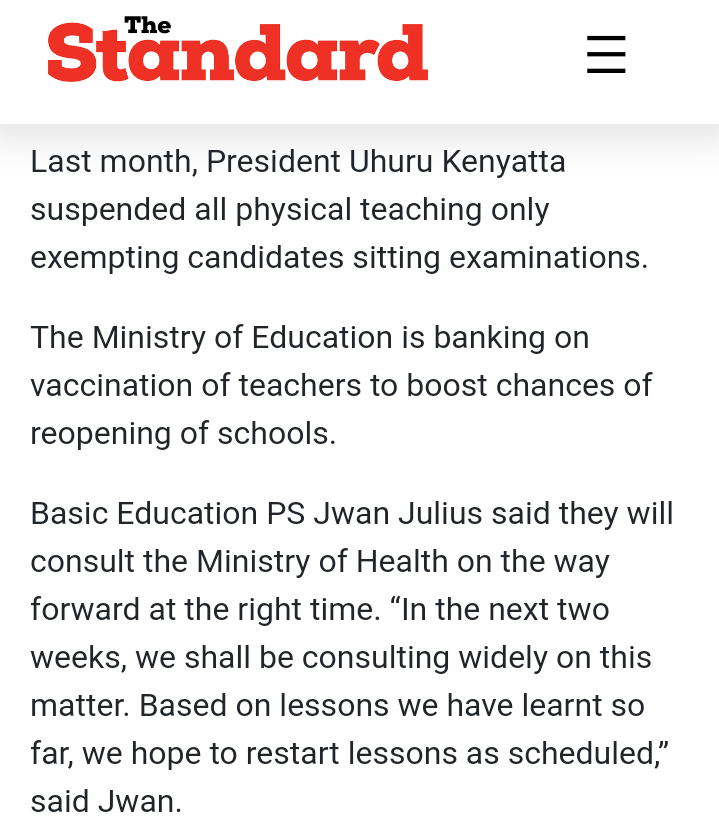 Content created and supplied by: dmungafu (via Opera News )