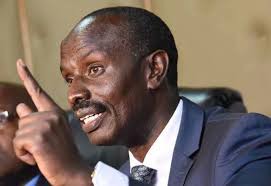 Days ago Knut was shutting down almost 110 offices across the country over rent arrears.This is because many members have abandoned the union and do not have finances to cater for its running.
Mr. Wilson Sossion has again issued altimatums to the office of the presidency that is the public service, CS Magoha(education), Matiangi(interior security), Yatani( National Treasury)and Chelugui(labour).
In his letter dated Nov, 13 Sossion wrote to TSC boss, Nancy Macharia and tagged the respondences to these offices for an action to be taken over the disputes and wrangles that exist between the union and TSC.
Sossion has listed a number of disagreements with TSC like the implementation of the new CBA where a new grading system called Career Progressive Guidelines was introduced to replace the scheme of service.
He accused the National Intelligence Service and Cotu for being involved in the long-running trade dispute between Knut and TSC.
Sossion gave altimatum to them saying he has given them three weeks to give solution to the on going wrangles between the union and the employer. He said that failure to do that then the union will take legal constitutional actions.
He said that the union has remained patient and endured the overboard illegal activities for long. He alleged that they have mismanaged the CBA which is currently under implementation.
Sossion also claimed that TSC was responsible for its members leaving the union.
However,TSC denied the charges and said that members of Knut quited the union after a court order worked against them. Nancy Macharia said that the narrative that the commission was involved is false and the notion that TSC is fighting a rival union is wrong.
Sossion warned TSC to stop meddling with its affairs. Sossion now wants these Cabinet secretaries to move in urgently to solve the union and TSC wrangles .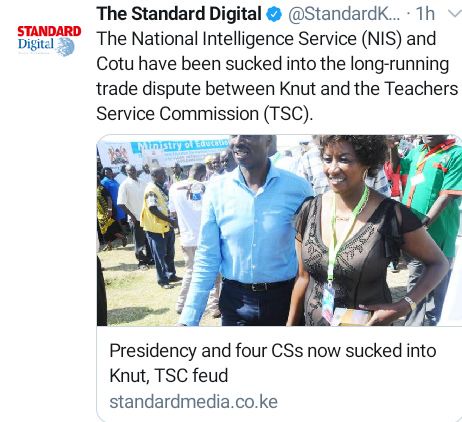 Content created and supplied by: Saladin123 (via Opera News )