Exams have been a cause of anxiety to many learners in schools. Cases have been reported in the past of students going on rampage because of exams.Whenever they feel they are ill prepared to sit an, learners will always find reason to skip the tests or have them rescheduled to a future date.This is ina effort to give them ample time to revise adequately. Many learners that fail to plan their time for study are often caught off guard when dates for exams are announced.
There is another group of learners who get easily frightened by exams.Learners especially in the primary section at times out of fear do the unthinkable when they are presented with examination papers. Such include biological processes such as peeing on themselves or failing to control their bowels. Some high school students will feign sickness to skip most of the examination papers so that they are not grade.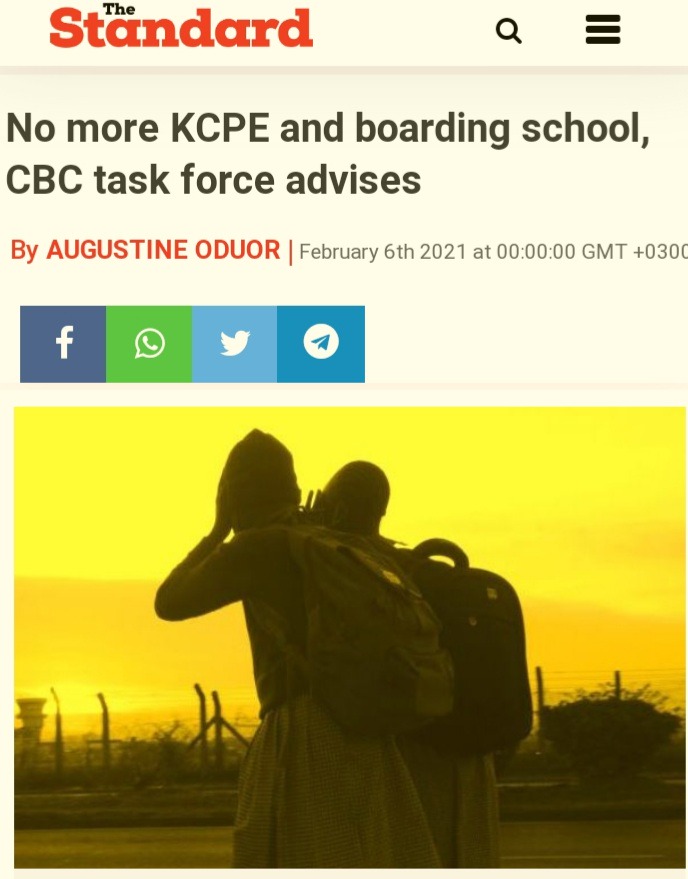 The cabinet Secretary for Education Prof George Magoha formed a committee to look into issues of curriculum to advise government on the best way to rollout the new Competency Based Curriculum which will replace the current 8-4-4 system. In the final report, the task force has made several recommendations to be adopted by government on the process of implementing the CBC. The team has recommended for the scrapping of Kenya Certificate of Primary Education examinations that are administered by the Kenya National Examinations Council at the end of the eighth year of primary education. Learners at this level of learning will only be subjected to internal assessment tests at grade six to monitor the learners' mastery of content and development of various competencies.
Content created and supplied by: Lumedia (via Opera News )