More Confusion To Kenyans After The Ministry Of Education Makes The Following Updates
The ministry of education has directed that learners in grade one,two,three, grade five,six and seven including learners in form one,two and three to resume on November.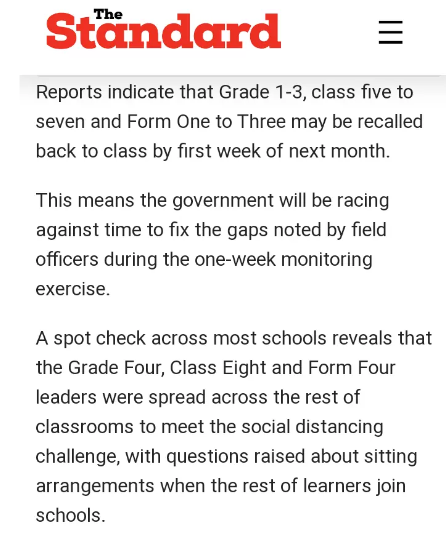 According to the standard report, research that has been done country wide show that learners in grade four, class eight and from four were spread across the rest of classrooms to meet the social distancing challenge.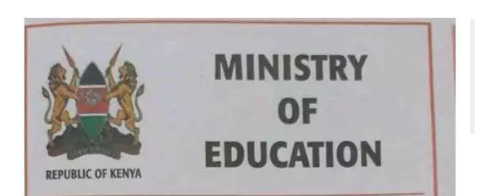 The ministry of education decision to reopen schools has left kenyans in confusion. Most kenyans are worried about how learners are going to be attended to when schools reopen since other classes are already occupied.
Parents are now in fear since their children are likely to be infected by Covid 19 disease. This is because learners are likely to be congested in classrooms.
Remember, the government has not provided enough desks to schools that are supposed to be used by learners when schools reopen. Following the current report concerning desks, the carpenters pushed for higher prices therefore the 1.9 billion set for the project is not enough.
Kenyans are now in darkness and need the government to shed some light on how learners are going to resume back to schools yet the Covid 19 cases are rising, also enough seats have not been provided, in addition classes are not enough in kenyan schools to enhance social distancing.
Content created and supplied by: Asuma (via Opera News )