The country has been witnessing bizarre incidents in our schools since they opened on January 4th. Students butchering teachers and others walking with sharp knives to schools for unknown reasons.
According to latest news, Kimulot highschool in Bomet County is on fire. The cause of the fire has not been established yet but it will definitely raise eyebrows considering what has been happening in our schools in recent weeks.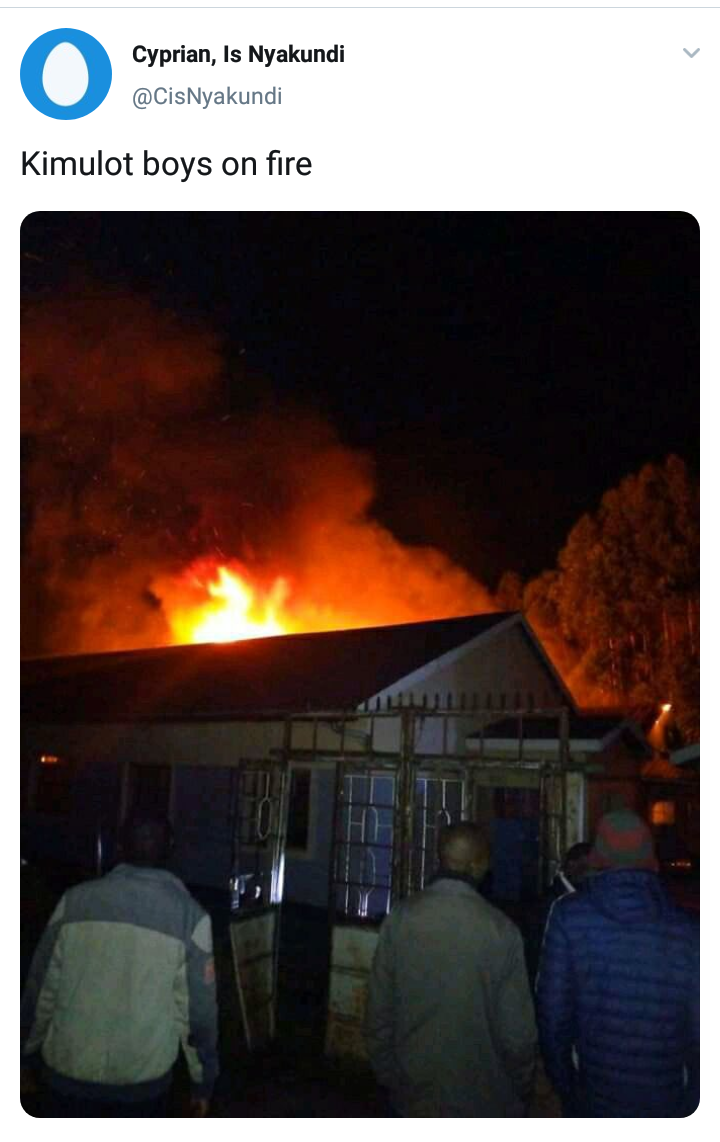 The news of the fire comes just a day after Chesamisi High school in Bungoma county was closed indefinitely after students became rowdy due to changes in their entertainment program.
The country is surely worried with what is happening in our schools with psychological experts saying children are finding it hard to adapt to their new surroundings after being home for over 7 months due to a mandatory holiday after COVID19 pandemic escalated.
The ministry of education is reported to be concerned with the incidents in our schools and the latest one will send them scrambling to boardrooms to find solutions to emerging unrests and bizarre incidents in schools before they become a trend.
Content created and supplied by: ObserverNews (via Opera News )