General Robert Kibochi is a Kenyan military officer. Being effective May 2020 to date, he is the Chief of Defence Forces 'CDF' of the Kenya Defence Forces 'KDF', the highest appointment in the Kenyan armed forces.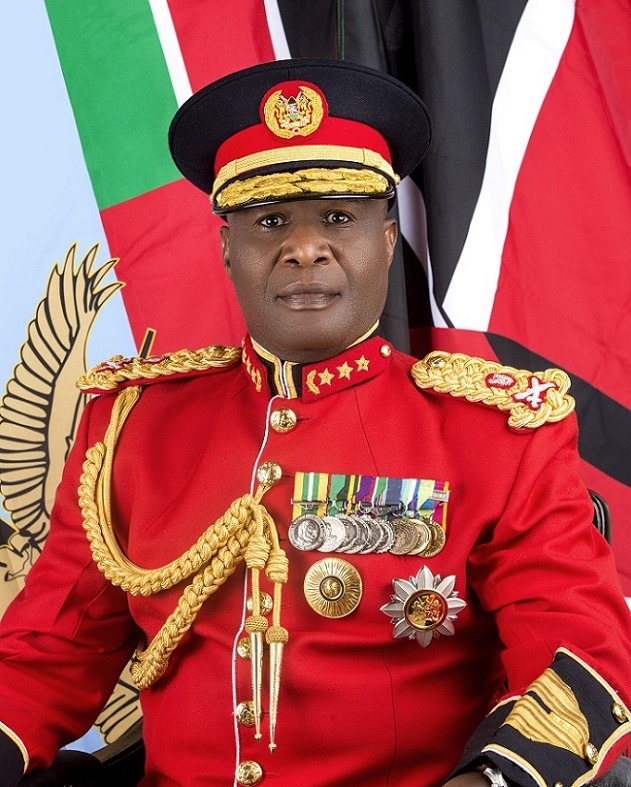 He also created history, by becoming the first non infantry officer from the Kenya Army to be appointed as the military boss. General Robert belongs to the Corps of Signals, the military personnel responsible for conveying of information.
General Robert has earned, a master's degree of Arts in International Studies, Master's degree in Computer Based Information Systems, Bachelors of Technology in Communication, and Electronics Engineering not forgetting a Ph.d degree in Peace and Conflict Management.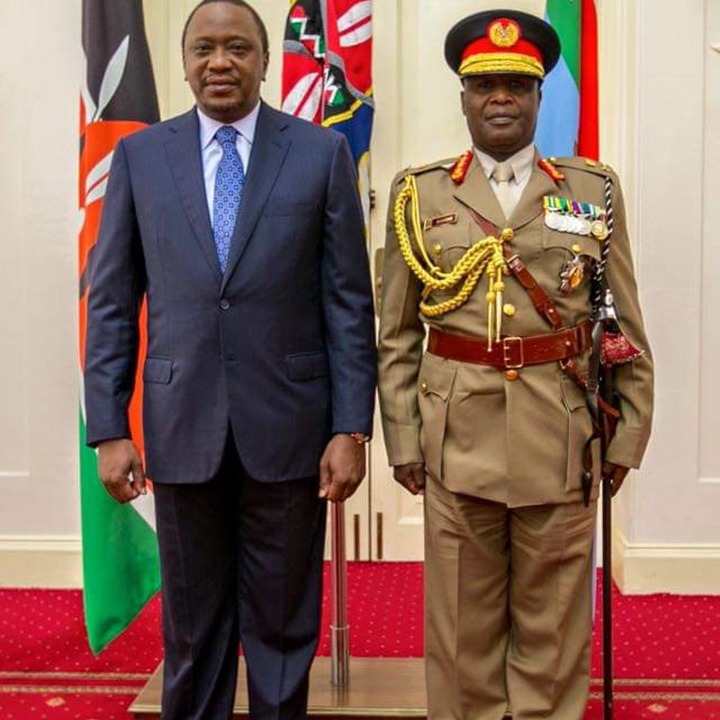 Photo of Uhuru Kenyatta and General Kibochi
Robert's other professional trainings include National Security Studies at the National Defence College which is basedin Kenya, Army Command and Staff Course in United kingdom 'UK', Overseas Telecoms Engineering Course in 'UK', Signal Officers Degree inTelecommunications Engineering Course at India, Sub Unit Commanders Course, Platoon Commanders Course, Regimental Signal Officers Course among other training courses.
Content created and supplied by: Newnews.com (via Opera News )