A dramatic incident has happened a day after two teachers at Kisii high scholl survived an attempted murder by a student over a punishment he had earlier been given. A student at Mokwerero Secondary school in Nyamira county has also been nabbed after he was caught with a machete in the school compound.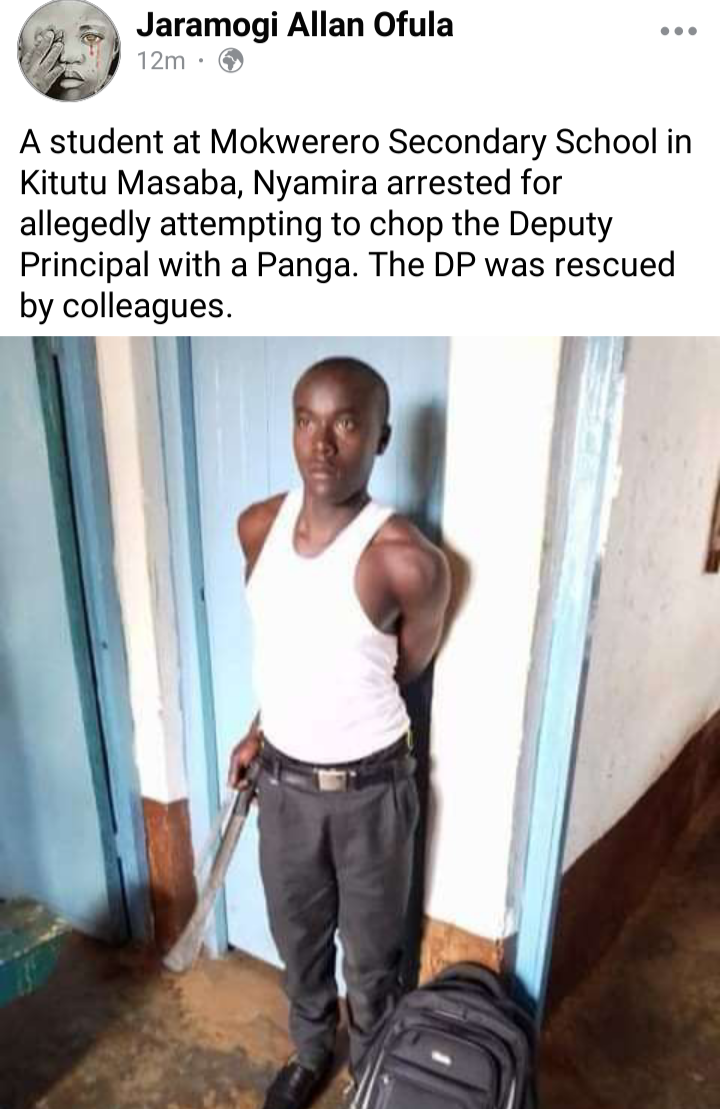 According to a concerned parent by the name Jaramogi Allan Ofula who posted on his Facebook post, the unidentified student was in possession of a sharp machete going to the deputy headmasters office when he was caught by colleagues of the deputy. Male teachers swung into action when they saw the student heading towards the deputy's office as he wielded the machete prompting them to act and disarm him over a mobile phone that was confiscated from him. The school is said to have a strict policy on usage of phones and prohibits students from coming with one to the school premises.
The incident sent panic among students and the teaching fraternity as parents who got wind of the news rushed to the school fearing for the safety of their children. The school management informed police to come and pick up the student from the school as investigations commence.
Ensure to follow my profile for latest trending articles and breaking news as they happen...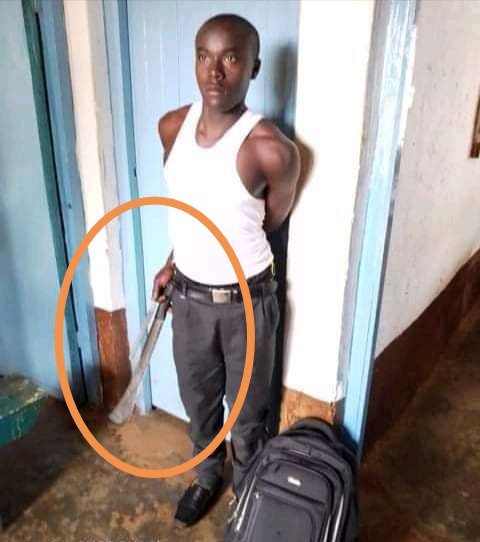 Content created and supplied by: Lebo1 (via Opera News )