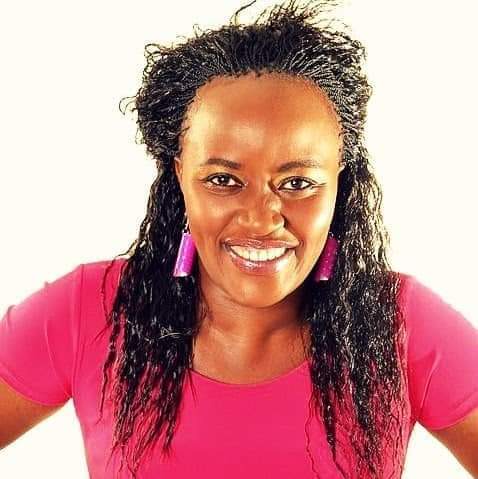 In a recent social media post, Wamucii Wa Kinyari kicked off by thanking God for the negative COVID-19 results she just received. She went on to request her friends to join her in thanking God. She also got to thank everyone for their prayers and encouraging words.
Wamucii Wa Kinyari also reminded all to follow the set guidelines from washing hands and sanitizing frequently to wearing masks and maintaining social distancing while in public.
Wamucii has been unwell of late prompting her to undertake various tests and among them was the COVID-19 test. This is indeed great news all glory to God. Wamucii Wa Kinyari hosts the Kameme Fm's 'Kwigagura Kiroho' program from Monday to Friday and the 'Riri-Ruoini' program on Saturday.
COVID is real which is why we should follow the required precautions to help curb the virus and more so to protect ourselves and loved ones.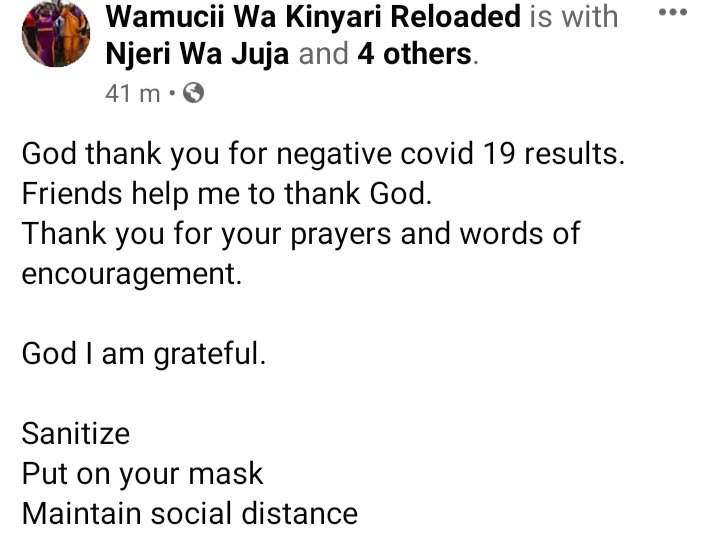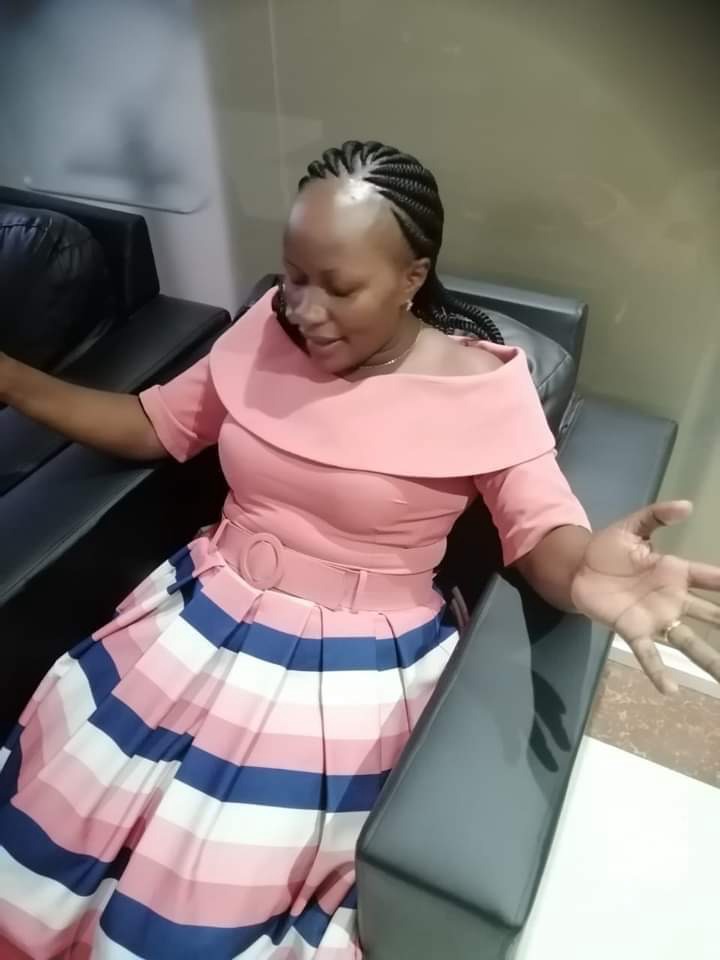 The photos are courtesy of Wamucii Wa Kinyari's social media.
Content created and supplied by: RJnews (via Opera News )