With half a month to go, plans for this year's secondary school and primary school final exams are yet to be determined as the State is yet to deliver funds for the same.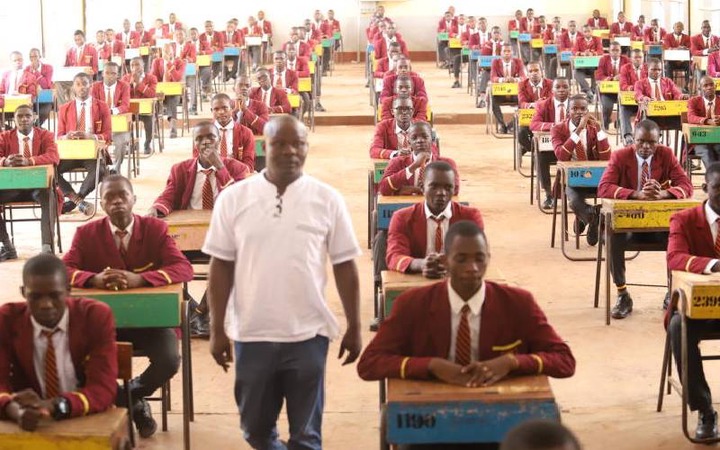 Photo: Candidates in an Examination Room (Courtesy of The Standard)
As per school heads, who are the supervisors of the centres, there are worries over arrangements for 1.9 million students who will sit for Kenya Certificate of Primary Education (KCPE) and Kenya Certificate of Secondary Education (KCSE) exams that are yet to start in about a month's time.
The school administrators said the delayed release of funds by the government is hampering the acquisition of important examination requirements for practical subjects and other items for science subjects.
Kenya Secondary School Heads Association National Chairman Kahi Indimuli said a great many Form Four studenrs may not sit the three key science examinations if money doesn't reach school accounts early.
"Presently, schools don't have cash. The Ministry of Education through the government said it'll deliver the last tranche of 25 percent before the end of February," said Indimuli.
He said preparations for Biology, Physics and Chemistry papers may not be satisfactory if the government neglects to deliver the funds early enough.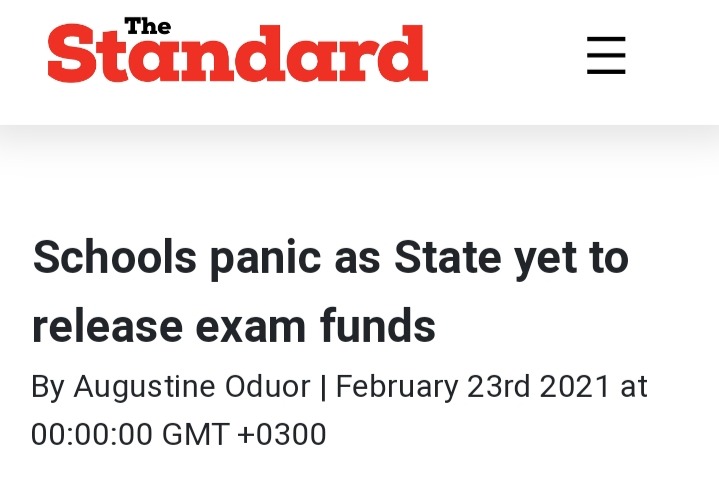 Content created and supplied by: Culver (via Opera News )