David Wachira is a Kenyan who Mukurino who moved to the United States of America at the age of 10 years together with his family. He spent a whooping 25 years in the United States and he came back to Kenya to give back to his society. He was hosted by Jeff Koinange at the JKL show on Wednesday the 17th of February 2011.
According to his story he said that he graduated with his Doctor of Philosophy (PHD) at the age of just 27 years and he started lecturing as a professor of History in one of the university in America.
Wachira who is now 35 years of age is Married to a white Woman whom they featured in the show together. He is the founder of an organisation called Youth engagement Society which he uses to help and uplift the needy in the society. He offers scholarship to university students as well empowering them.
He has also shared his challenges being a black Mukurino in America,where he says at first people thought he was sick because to them the tarban reassembled a bandage.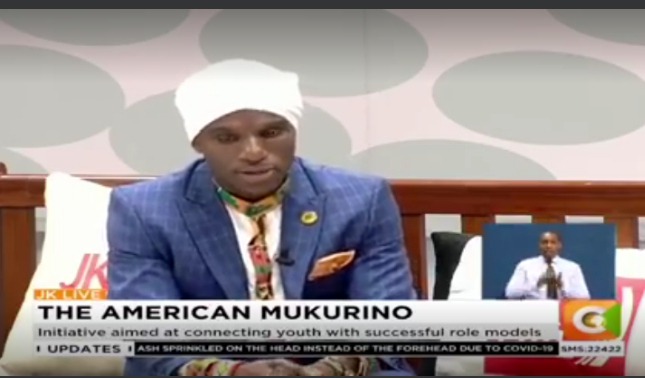 Content created and supplied by: #Hotnews (via Opera News )